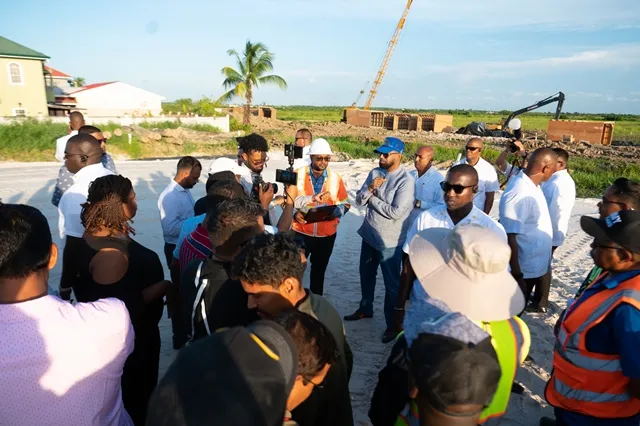 This mega project will help to significantly ease traffic congestion along the West Bank and West Coast of Demerara.
President, Dr Mohamed Irfaan Ali during an inspection of the project on Thursday, implored the contractors and engineers to ramp up the works to ensure that the highway is completed by the stipulated deadline.
The head of state noted his dissatisfaction with the pace of some of the works.
"If the works are not completed, liquidated damages will be applied. There is absolutely no excuse. We have the best weather for construction…There is no way in good project management that you can let this weather that we have escape you. At the end of the day, you will save.
"I'm checking back here at the end of September. So, at the end of September, I must see substantive progress," he told contractors.
The contractors and engineers assured President Ali that they will utilise the necessary manpower and resources for the works to be completed within the stipulated timelines.
Eight contractors were given the go-ahead to build 4.1 kilometres of dual-carriageway road in a 15-month period commencing in September 2022.
An emergency lane, and medians are also part of the scope of works.
In addition, 2.4 kilometres of roads will be rehabilitated, two roundabouts, 11 reinforced concrete box culverts and 36 pre-stressed bridges will be built, along with road signs and markings.
The West Coast Demerara Highway and the new Schoonord to Crane Highway will both be connected by a new roundabout.
The ongoing infrastructural improvements are expected to significantly enhance Guyana's transportation network, as well as foster economic development and create employment. (Department of Public Information)