President Irfaan Ali announced on Saturday that his government is actively examining potential adjustments to the daily minimum wage and the Income Tax threshold to better the lives of Guyanese citizens.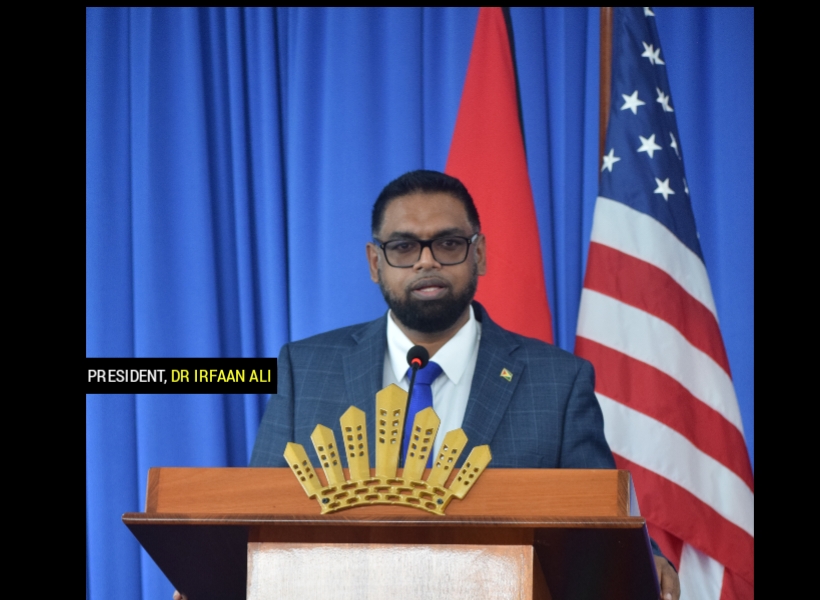 During a press conference held this morning, he specifically pointed out that the issue of adjusting the tax threshold is a top priority. He said, "We're analyzing the numbers to ensure that whatever we come up with is in keeping with the sustainability of our economy."
As it stands, the national minimum wage for private sector is currently at $60,000, following a hike implemented by the government last July. Previously, it was $44,200. However, it's worth noting that the minimum wage in the public sector is higher, hovering at approximately $80,000 after tax.
Prior to this recent increase, the minimum wage had not seen an adjustment since 2017, when it rose from an hourly rate of $202 to $255. This change elevated the monthly wage from $35,000 to the current $44,200.
In parallel, this year witnessed an alteration in the income tax threshold, which now sits at $85,000. It's a notable change from the previous threshold of $75,000. Ali said that if the government's focus on these economic parameters reflects their commitment to addressing fiscal matters in a manner that ensures the nation's financial stability.