In a significant development for the agricultural sector in Region Two (Pomeroon-Supenaam), 29 small and medium-scale farmers received a boost in their production capabilities, with inputs valued at approximately $2 million. The initiative, funded by the Inter-American Development Bank (IDB) under Component Two of the Ministry of Agriculture's Sustainable Agriculture Development Program (SADP), is poised to enhance agricultural practices and productivity in the region.
Under Component Two of the SADP Project, funding was allocated to strengthen the Ministry of Agriculture's extension system. This encompassed training for both staff and farmers, as well as the establishment of research and demonstration plots. To facilitate the adoption of new agricultural technologies advocated by the ministry, a non-cash grant incentive program was also devised to provide support to small and medium-scale farmers.
Agriculture Minister, Zulfikar Mustapha, in addressing the gathered farmers, emphasized the pivotal role Guyana plays in Caribbean agricultural development. He underscored the government's commitment to equipping local farmers with the tools and resources necessary to improve and increase production. "Our goal is to ensure Guyana becomes a hub for food production and a country capable of producing most, if not all, of the crops and commodities we import in CARICOM," he stated.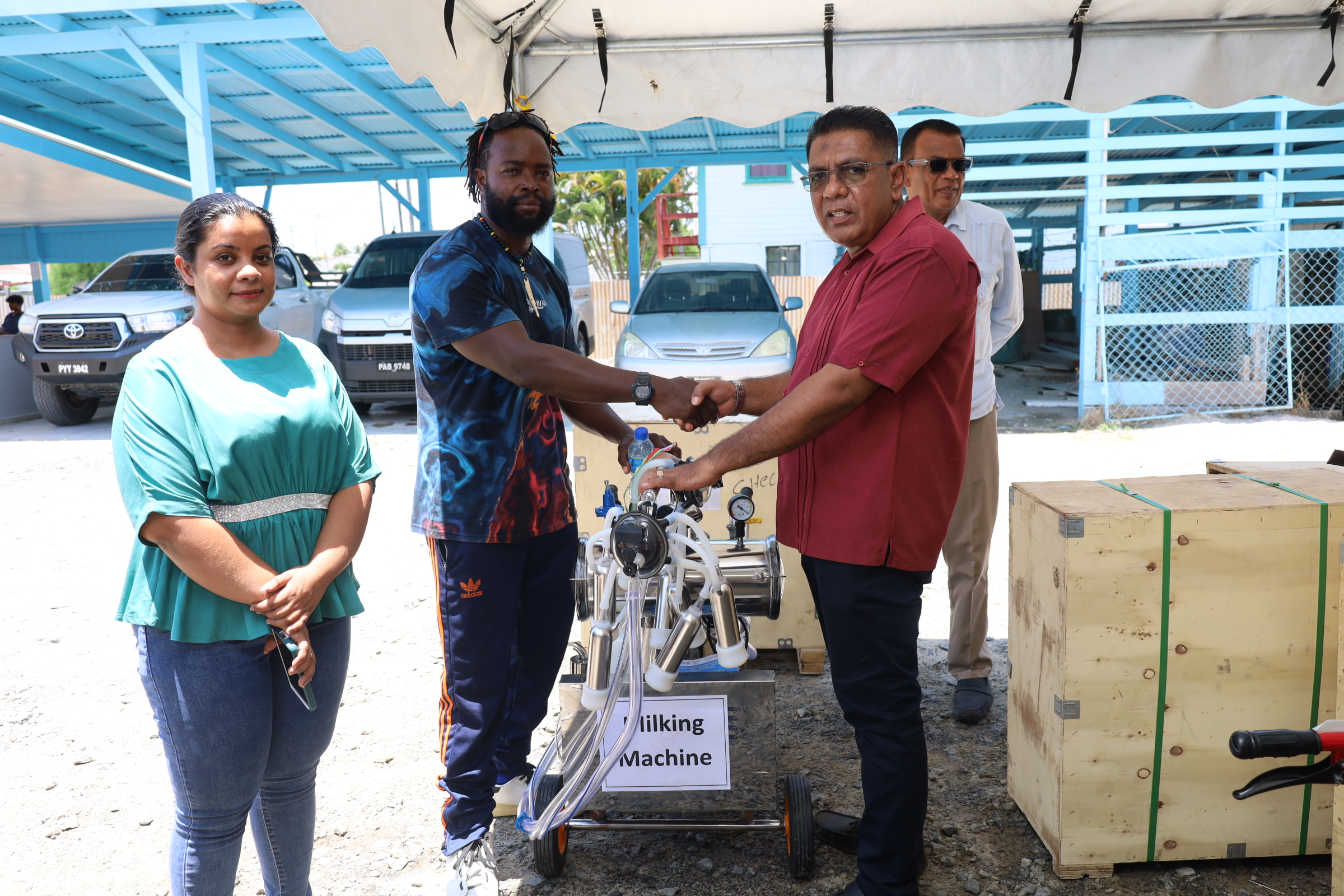 The minister further revealed that the inputs would be distributed equitably within the farming communities to maximize their impact. "Thousands of other farmers will benefit from these things. Our officers were out working to engage those farmers who are most in need of these inputs to take their operations to the next level. This is to ensure we get maximum use of these items," he added.
Among the items distributed were small land tillers, water pumps, pasture fence materials, shadehouses, milking machines, weeding machines, and mist blowers, among others. This initiative follows a successful distribution last July when farmers from Region Four received approximately $3.3 million worth of inputs, further highlighting the government's commitment to bolstering the agricultural sector.
The injection of resources into the hands of Anna Regina farmers promises not only to enhance local production but also to propel Guyana toward a leading role in agricultural development in the Caribbean. Mustapha also said that the sustained investment in both traditional and non-traditional sectors underscores the nation's dedication to achieving food security and self-sufficiency, which is vital not only for the country but also for its regional partners in CARICOM.