As the Government of Guyana prepares to host its second Agri-Investment Forum and Expo in a matter of weeks, Agriculture Minister, Zulfikar Mustapha, on Tuesday, visited the Arthur Chung Conference Center (ACCC) to examine the progress of preparatory works.
Minister Mustapha in an invited comment said that a number of Heads of State within the CARICOM region are expected to attend this year's expo. He also said that several corporate bodies and investors from Guyana, across the region and internationally have also registered and will be participating in this year's event.
"Leaving out local businesses, we've already had expressions of interest from over 100 businesses from within the region. We hope that by the end of the registration period, October 5, we'll have those persons confirmed. We have the layout and today we were able to take a physical walk-through to better understand how the exposition will look," the minister said.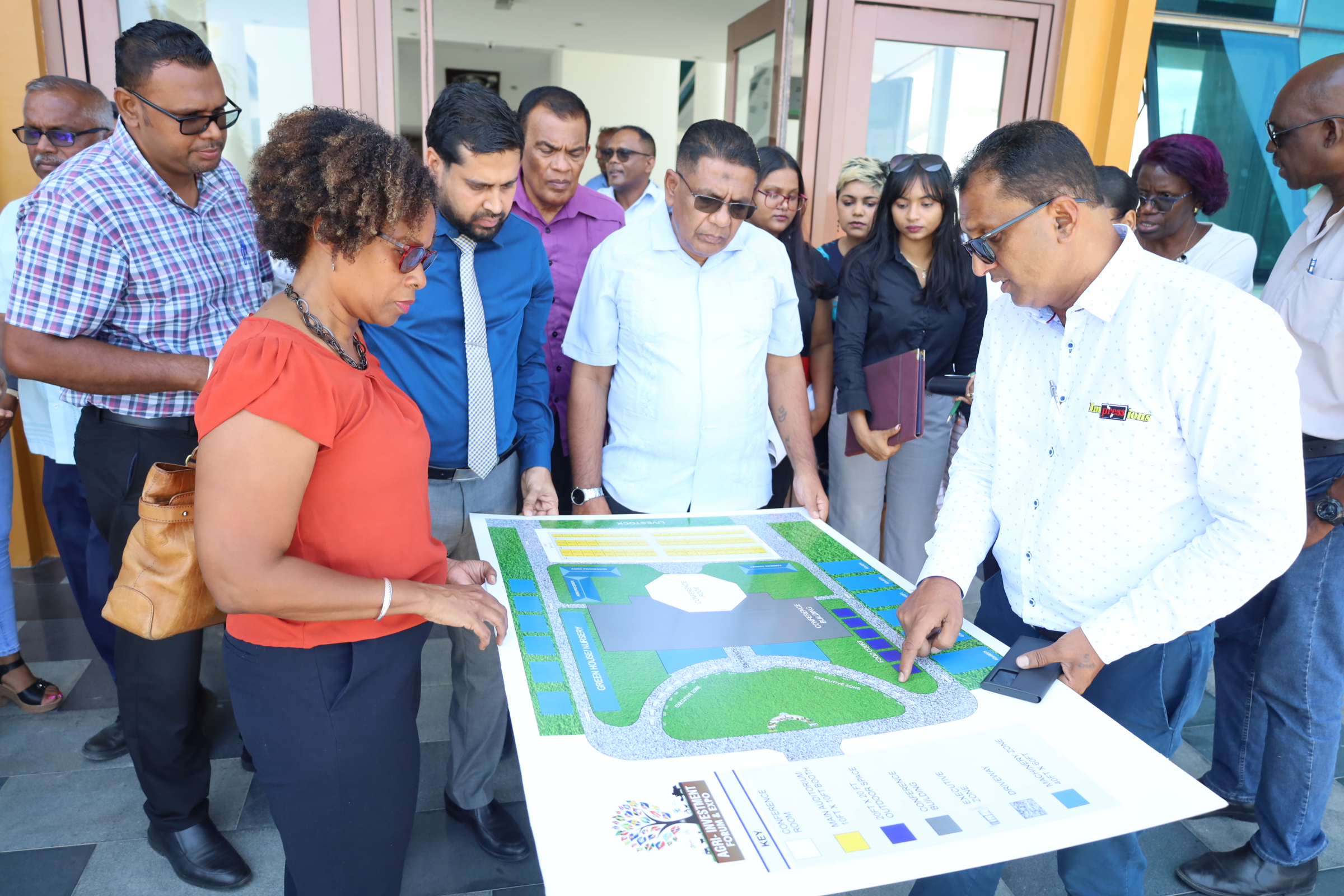 Similar to last year, the official said there will be areas for agro-processors, large agricultural machinery, a farmers' market, and a live animal display. He said there will also be larger booths for corporate businesses that are being set up. "We are catering to every category of persons involved in the agriculture sector, whether directly or indirectly. As it relates to the Forum aspect, we will be having several panel discussions and presentations by a number of officials from Guyana and across the region on critical areas such as food security, women and youth in agriculture, financing in agriculture, and the integration of climate-smart technology into the sector," the minister explained
Minister Mustapha said too that he anticipates this year's expo will be bigger than that of last year. He also said a number of investors who attended last year's expo have been coming to Guyana to invest in agriculture.
"Last year, an investment group from Israel attended the expo. That same group is currently constructing the largest hydroponic farm in the Caribbean in Mon Repo on the East Coast of Demerara. So, this expo will further display not only Guyana's agricultural potential but also that of the CARICOM Region. It will propel us as we move closer towards achieving 'Vision 25 by 2025'," he added.
The Agri-Investment Forum and Expo will be held from October 20th to the 22nd under the theme: Achieving Vision 25 by 2025. Persons interested in attending and participating are asked to visit the Expo's official website at [https://agri.gy/](https://agri.gy/ "‌") .