The Society of Petroleum Engineers (SPE) Global is gearing to host a significant workshop next week – a critical event poised to help shape the future of Guyana's burgeoning oil and gas industry. Titled "The Guyana Suriname Basin: Strategic Development of Resources During the Energy Transition," this gathering is set to be a pivotal moment as Guyana continues to shine on the global oil and gas stage.
The workshop, which will be held at the Marriott hotel intends to unite stakeholders from government, industry, academia, and local communities. Its primary focus will be on addressing the technological, geoscientific, and sustainability challenges that both Guyana and Suriname face as they harness their hydrocarbon resources amidst the evolving energy landscape.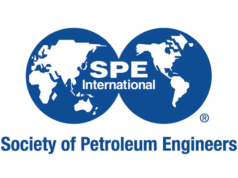 The workshop revolves around three core themes: the technology essential for deepwater development, subsurface evaluation in the age of data and software power (including artificial intelligence), and sustainable development strategies.
Key sessions will cover topics such as Reservoir Evaluation and Engineering, Drilling and Completion Technology, Navigating the Energy Transition, and Education and Training Strategies.
Of particular interest is the interactive panel session on navigating the energy transition. Chaired by David Noble of Hess and Cassandra Dewan of SLB, this session will explore vital aspects such as carbon capture and storage, carbon credits as offsets, and greenhouse gas emissions reduction.
Notably, the workshop will feature prominent Guyanese figures deeply committed to shaping the nation's oil and gas future. Among these individuals are Vickram Bharrat, Minister of Natural Resources; Lars Mangal, CEO of TOTALTEC Inc.; and Bobby Gossai, Jr., Senior Petroleum Coordinator at the Ministry of Natural Resources.
While the workshop's themes align with those of other SPE meetings worldwide, Guyana's unique circumstances sets it apart. The company noted that the country boasts a prolific basin and a small population, creating the need to expedite capacity building in a rapidly changing energy landscape.
Lars Mangal, CEO of TOTALTEC Inc., who will co-chair the Drilling & Completion Technology session, emphasized the need to address workforce demands, local content legislation, and knowledge domain prioritization, all within the context of Guyana's distinctive situation.
Further, Mangal highlighted the importance of SPE's role in addressing issues related to sustainable development in a world increasingly focused on reducing hydrocarbon development while investing in renewable energy sources.
With active involvement from local leaders and experts from Guyana and Suriname, SPE said the event has the potential to set a positive trajectory for both countries' oil and gas industries and serve as a model for sustainable development amid global energy transitions.