By Sueann Wickham 
Guyana, a small South American nation with a rich cultural heritage and unspoiled natural beauty, has become a focal point in the global energy landscape due to significant developments in its oil and gas industry. One of the key players in this industry is ExxonMobil, a multinational energy corporation. In this article, we will delve into the exploration and production history of ExxonMobil in Guyana, its key developments, major discoveries and other happenings in the sector.
ExxonMobil's Exploration in Guyana
ExxonMobil's journey in Guyana's oil and gas sector began with the exploration of the Stabroek Block, a vast offshore area covering approximately 6.6 million acres. The company's efforts in the region date back to the 90s when it secured exploration rights from the late Janet Jagan administration.
Over the years, ExxonMobil conducted extensive geological surveys and exploratory drilling, leading to a string of promising findings.
The First Discovery
In 2015, ExxonMobil made its first significant discovery in Guyana's waters. The Liza-1 well yielded a substantial reserve of high-quality crude oil. This discovery marked a turning point for Guyana, as it signalled the country's emergence as an oil-producing nation.
Production Commences
Production operations commenced in December 2019 with the startup of the Liza Phase 1 development. The FPSO (Floating Production, Storage, and Offloading vessel) Liza Destiny became the first vessel to produce oil offshore Guyana. This development marked a significant milestone, bringing Guyana into the ranks of oil-producing nations and offering hope for unprecedented economic growth and development. The second FPSO to come on stream was the Liza Destiny and currently, both are producing approximately 400,000 barrels of oil per day.
Expanding Developments
Since the initial Liza discovery, ExxonMobil has been actively expanding its operations in Guyana. The company has green lit several phases of development, each designed to tap into the rich oil reserves beneath the seabed. As of the latest updates, there are several developments either in progress or planned for the near future.
Current Developments
Thus far, ExxonMobil and its partners which include Hess Corporation and CNOOC Petroleum Guyana Limited, have received government's approval for five developments. Notably, the Liza Unity and Liza Destiny vessels are currently producing an average of 400,000 barrels per day. The upcoming Payara development is scheduled to commence first oil production in the fourth quarter of 2023, while the Yellowtail development is projected to deliver first oil by 2025.
The Uaru field development project, the fifth project in the Stabroek block, includes around ten drill centres and 44 production and injection wells. It also aims to exploit an estimated resource of more than 800 million barrels of oil and is scheduled for production start-up in 2026. The development is expected to have a production capacity of nearly 250,000 gross barrels of oil per day (gbopd).
Each phase involves the deployment of additional FPSO vessels and the drilling of production wells to extract oil from beneath the ocean floor. Here are the developments and their respective FPSOs as follows: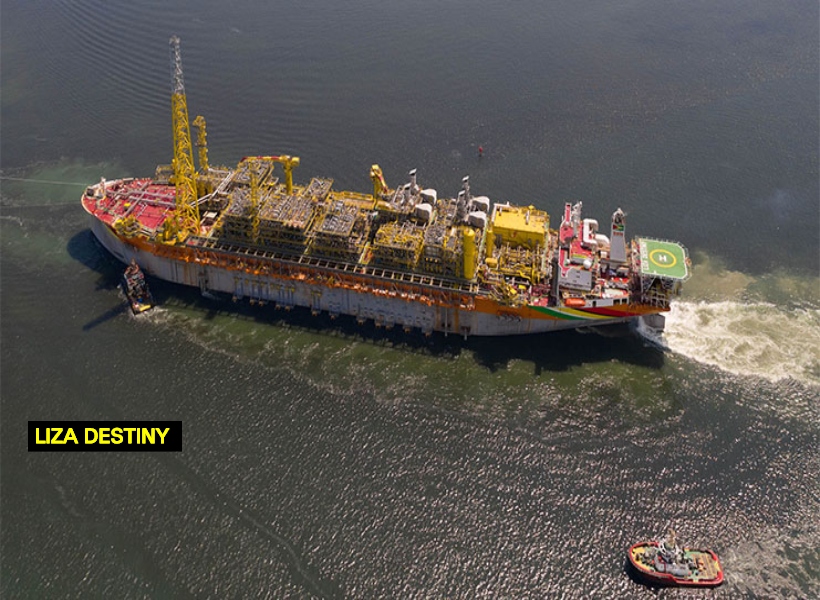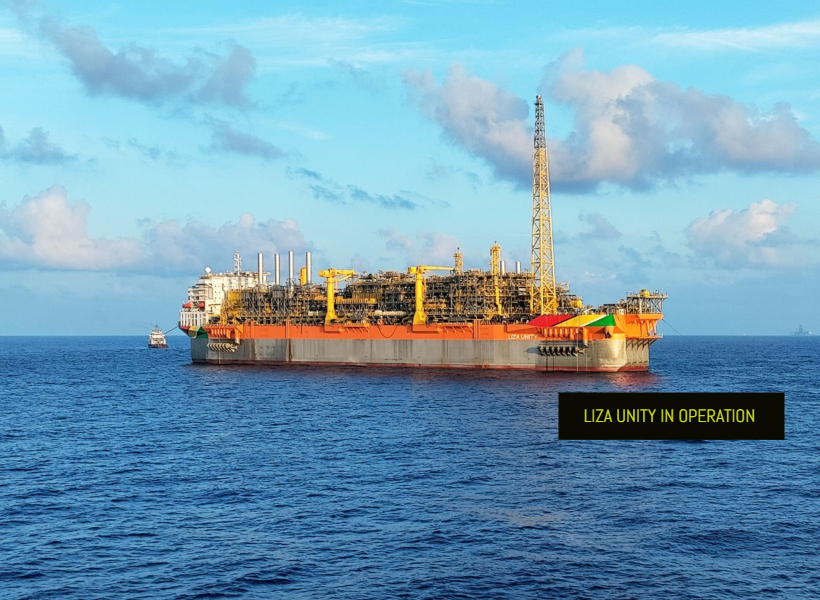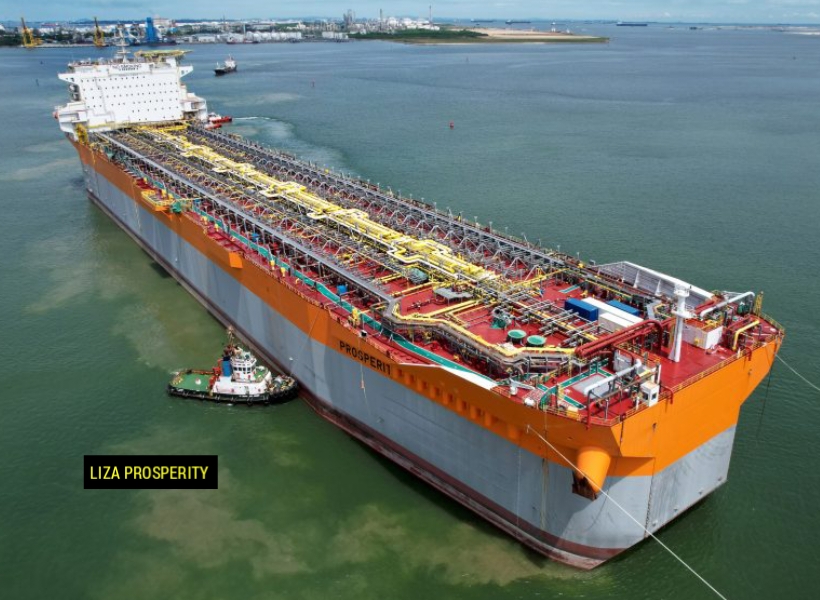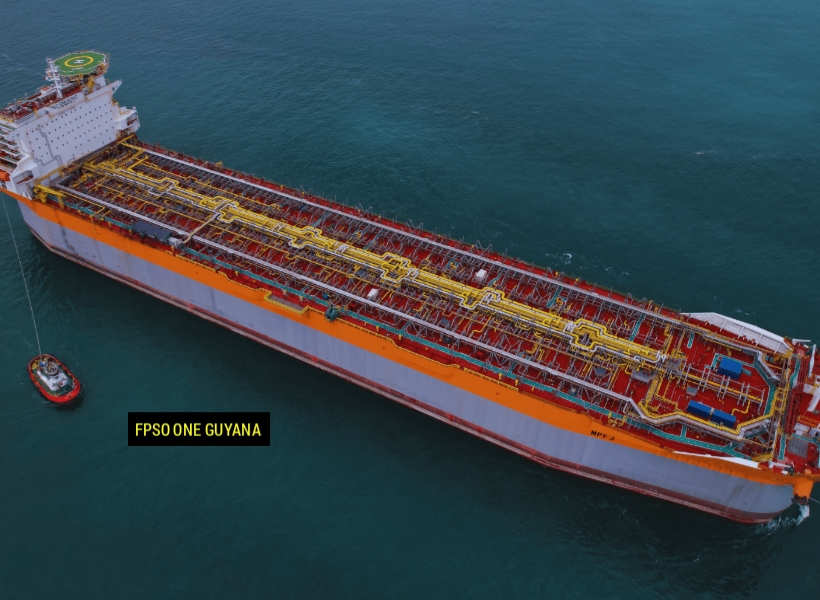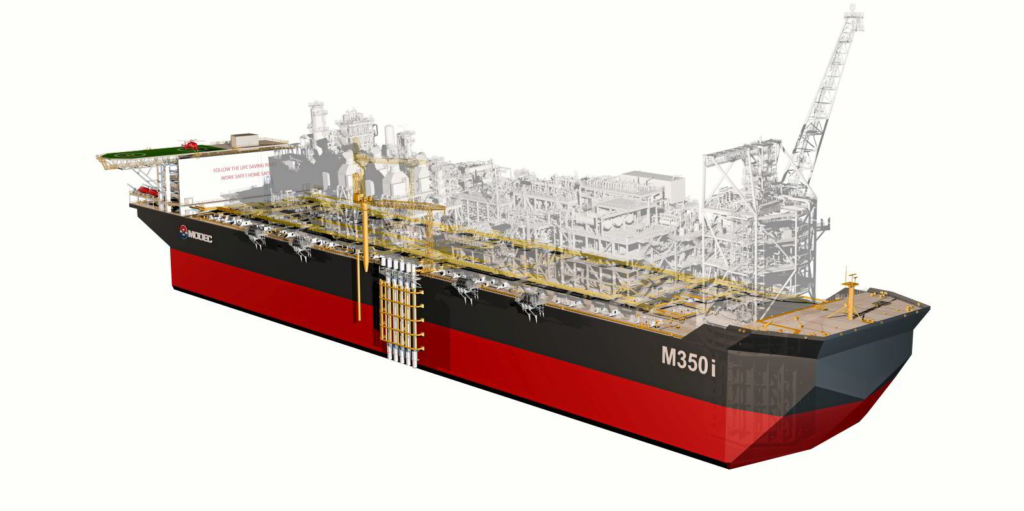 Discoveries and Potential
ExxonMobil's exploration efforts in Guyana have yielded over 32 significant discoveries beyond the initial Liza well. These discoveries include the Payara, Liza Deep, Yellowtail, and Turbot fields, to name a few. The cumulative effect of these discoveries has been transformative for Guyana, making it one of the most promising emerging oil-producing nations in the world.
Impact on Guyana
The burgeoning oil and gas industry has the potential to reshape Guyana's economy. Revenue generated from oil exports is expected to and is already funding infrastructure development, improving education and healthcare systems, and enhancing overall living standards. However, it also presents challenges in terms of managing wealth and ensuring sustainable development.
Nevertheless, ExxonMobil's involvement in Guyana's oil and gas industry has played a pivotal role in the country's emergence as a significant player in the global energy market. With multiple developments underway and a series of promising discoveries, Guyana's journey in the oil and gas sector is just beginning. As the nation navigates the complexities of managing its newfound wealth, the world watches closely to see how this transformation will impact Guyana's future.