Minister of Natural Resources, Vickram Bharrat confirmed on Tuesday that CGX Energy experienced a deduction of 5,206.1 sq km from its Corentyne Block, leaving the company with a revised area of 993.9 sq km.
Originally spanning 6,200 sq km, the remainder of the block has reverted to government control, a consequence of relinquishment clauses within the contract. The Corentyne Petroleum Agreement, received by CGX on November 27, 2012, was set to expire in 2022 but saw an extension after a notice of potential commercial interest was filed for the Kawa-1 discovery in December 2022.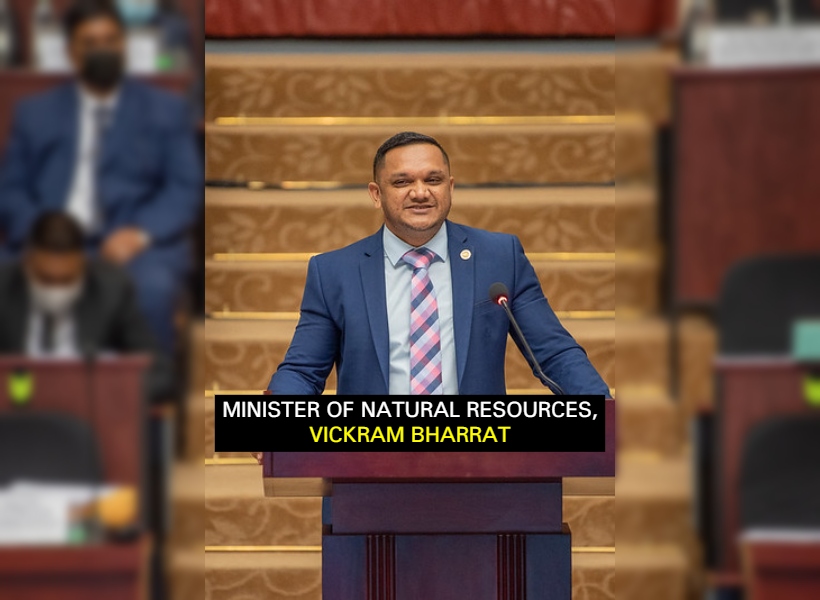 Despite an initial relinquishment date of November 27, CGX Energy declared force majeure due to delays in drilling caused by the Noble Discoverer drillship's setback in Trinidad. The government accepted this, granting an extension until January 31, 2023. In line with Guyana's Petroleum Act, this triggered a two-year window for the operator to apply for a production license. The Minister held the power to direct investigations and studies to assess the discovery's development feasibility, with corresponding reports submitted within the stipulated period.
Due to the Kawa-1 discovery, CGX applied to conduct an appraisal programme which has since been approved by the government, under which it got to keep 993.8 sq km and the remainder was repossessed by the government.
Notably, partners announced a significant discovery in the Wei-1 well within the Corentyne Block, uncovering 114 ft (35 m) of net oil pay. Situated 14 km northwest of the Kawa-1 discovery, the well, drilled by the Noble Corp Discoverer in 1,912 ft (583 m) of water, enhances prospects for a standalone shallow oil resource development across the Corentyne Block. Buoyed by successes in Wei-1 and Kawa-1, the partners have enlisted the SIA (Subsea 7 – Schlumberger) JV to craft a conceptual field development plan for the northern block.