By Kiana Wilburg
Sitting at the helm of Georgetown Public Hospital Corporation (GPHC) is not your typical veteran of medicine or seasoned bureaucrat. While his career began in the humblest of roles as a Stores Department Clerk, Robbie Rabindranauth Rambarran is now acting Chief Executive Officer (CEO) of Guyana's largest healthcare facility. In just two years in that post, he is already redefining the operational and infrastructural landscape with sweeping changes.
Before marking his 40th birthday on November 4, 2023, Rambarran, who considers himself a pragmatic and people-centric individual, sat down with Guyana Standard for a deep dive into his journey to the top. He also shed light on how he is realizing his passion for real change in health administration.
HUMBLE COUNTRY BOY
An Essequibo native and product of its Sparta Primary and Anna Regina Multilateral Schools, Rambarran said he was always driven by a desire for academic advancement; hence, at 17, he moved to Georgetown to further his studies.
"When I moved to Georgetown, I started Business School and did some accounting studies and additional CXC subjects. I simultaneously held down a job at the International Pharmaceutical Agency that was on Camp Street," said Rambarran; adding that that job was short-lived, as six months later, he was called to try out in the Under-19 trials for Cricket in Essequibo.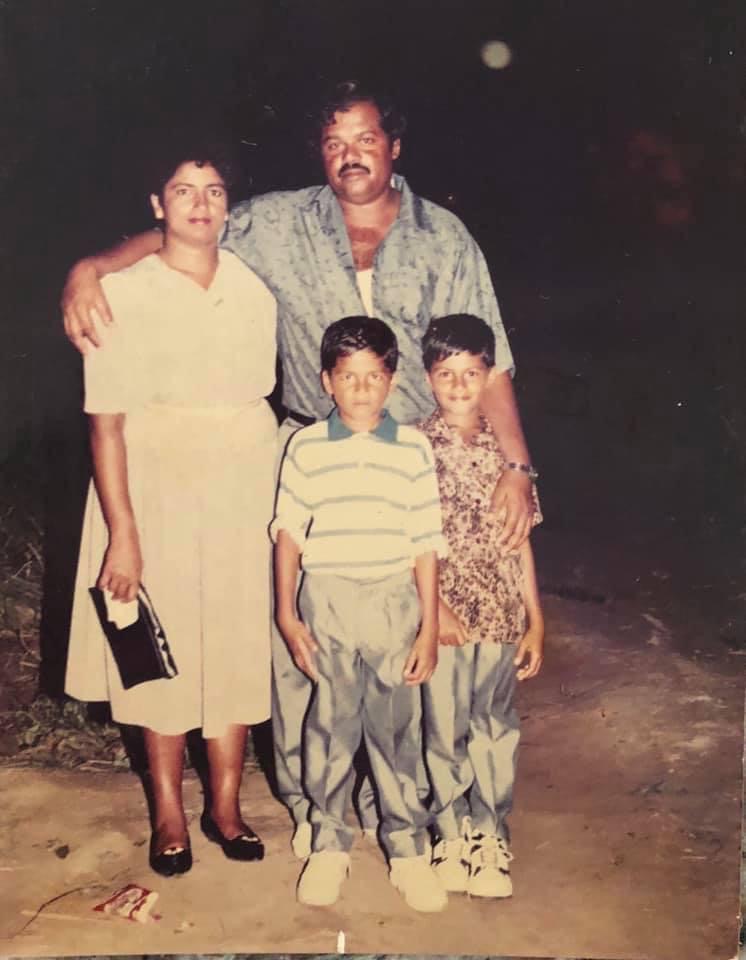 After a brief foray in the sports arena, Rambarran returned to the city. He applied for a job at GPHC and started in May 2002 as a Clerk in the Stores Department.
TURNING POINT
Two months into his tenure at GPHC, Rambarran said he suffered a tremendous loss; his father was killed in an accident. Rambarran said he travelled to Essequibo with his brother and uncle to receive the news officially. He noted the gut-wrenching mixture of disbelief, anguish, and emptiness that filled his body after being told by a nurse that his beloved father had passed and was lying in the mortuary.
"I collapsed after hearing that. When I regained consciousness, they explained the worst part to me. The nurse said they brought my dad to the hospital…and even though they made contact with the doctor, he never came to my father's aid," an emotional Rambarran recounted.
After burying his father, a 19-year-old Rambarran returned to his Clerical post at GPHC with an entirely new outlook on life.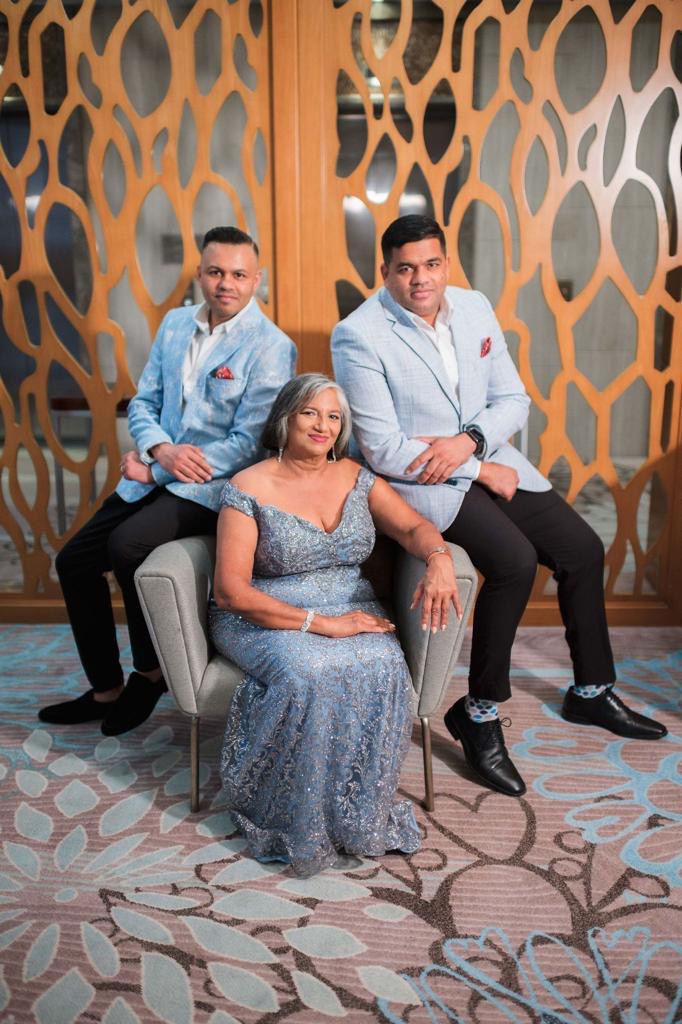 "..My perspective of life changed from wanting to be a young man just working and earning my own money to wanting to make a difference," said Rambarran.
It was at this turning point Rambarran committed to becoming the best version of himself, to excelling at every task given, and most importantly, to becoming a man of whom his father would have been proud.
This passion fuelled Rambarran to attain a Master of Business Administration (MBA) and other professional qualifications in Project Management, Procurement, Accountancy, and Supply Chain Management. He also quickly moved up the ranks, becoming Stores Coordinator, and Stores Manager, then Assistant Director of Finance. Subsequently, Rambarran was promoted to acting Director of Finance. He served in that position from 2013 up until the APNU+AFC regime took office in 2015.
Unfortunately, Rambarran said his contract was not renewed by that administration. Disheartened, he left for the USA, but not for long. Deeply inspired by the late Kobe Bryant, a legendary basketball icon known for his relentless drive and the coined term 'Mamba Mentality', Rambarran said he felt a strong resonance with Bryant's philosophy, which states 'Quitters don't win, and winners don't quit.' This mindset, emblematic of Bryant's extraordinary career and his approach to challenges, motivated Rambarran to persevere in the face of adversity. In so doing, Rambarran said he tried his hand at several consultancies but soon landed a job at the World Bank, working on several developmental projects from 2017 to 2021.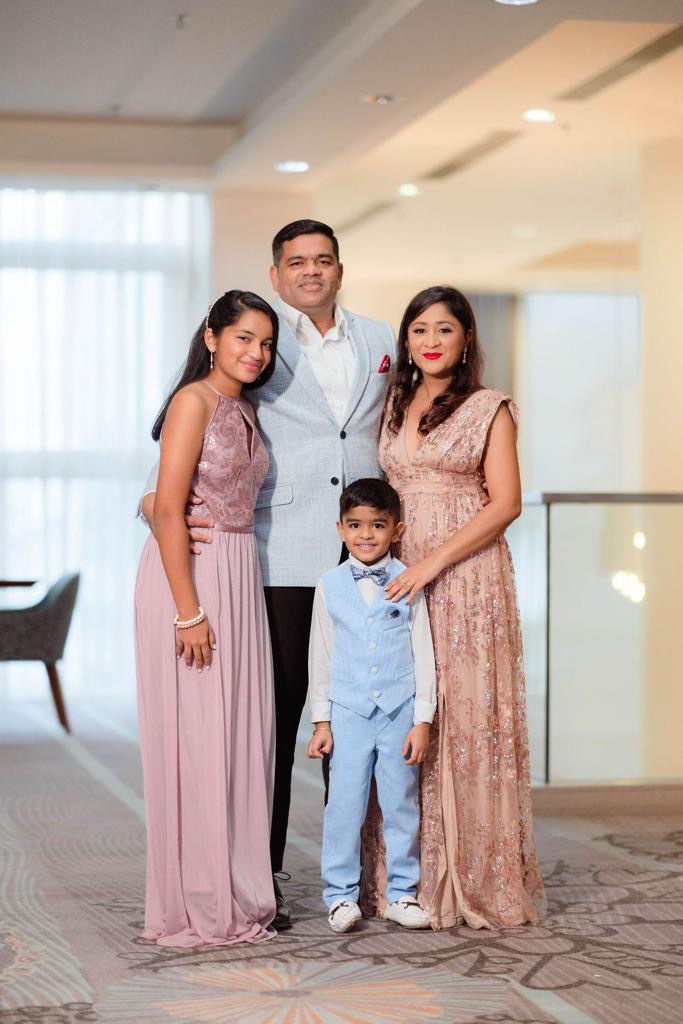 In February 2021, under a new political regime, Rambarran was able to return to GPHC and serve as its Deputy CEO. He was then promoted to acting CEO and continues to serve at that post.
THE STATE OF GPHC/ KEY ACHIEVEMENTS
Following his return, it was evident that Rambarran had his work cut out for him. His assessment of the 2015 to 2020 era unearthed significant deficiencies in critical medical equipment and facilities, which affected the hospital's capacity to provide essential services.
He shared, for example, that the hospital's laboratory and medical imaging services were in a poor state, lacking a functional floor-model x-ray machine. Rambarran said the institution relied heavily on a portable machine for emergency X-ray services, while other services were outsourced.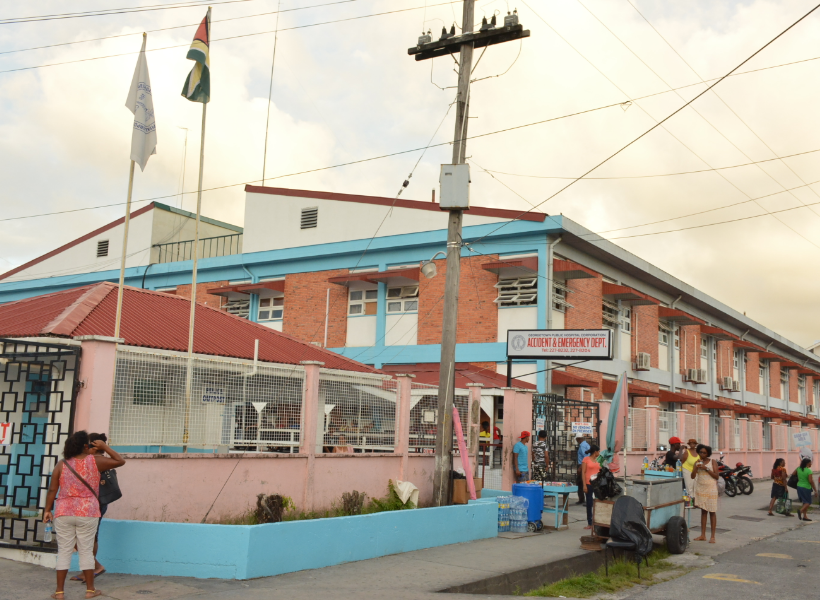 The lab services suffered similarly, with equipment maintenance issues leading to lengthy downtime and a lack of necessary reagents and supplies.
The Operating Theatres, ICU, Cardiac ICU, Neonatal ICU, and Central Sterilization Unit faced their own challenges too. These included poor maintenance, broken equipment, and shortages of essential items like patient monitors, ventilators, and central vacuum suctions.
Rambarran said the hospital's infrastructure also faced neglect. He akso said that the Accident & Emergency Department was riddled with broken beds, insufficient patient monitors, and a lack of portable X-rays and ventilators.
Even the hospital's mortuary was dire, with 26 out of 30 storage chambers non-functional.
Despite these challenges, Rambarran said he fast-tracked efforts toward significant infrastructural improvements.
Rambarran also made strides in improving the hospital's financial accountability. In this regard, Guyana Standard understands that no financial statements had been submitted between 2015 and 2020, hindering audits by the Auditor General's Office. Rambarran said this was rectified along with ensuring the submission of financial statements for 2021 and 2022.
NURSES WANTED
Apart from the infrastructural improvements, Rambarran also shared his passion for increasing staff to boost operational efficiency. In this regard, Rambarran shared that the hospital has 1300 nurses. However, 600 more are needed for direct nursing care. He said the Health Ministry is doing ramped-up training, implementing a programme to churn out about 1000 nurses.
Internally, officials are reviewing the entire nursing system to outline the key responsibilities of nurses and separate those non-nursing tasks that should be covered by emergency department (ED) technicians, patient care assistants, operating room technicians, and other support staff.
Rambarran said approval has already been received for the hospital to start its Nursing Assistants Programme in January 2024. The first batch will target 300 persons.
Rambarran was also pleased to share that the institution has already graduated 50 patient care assistants, with 100 more being targeted soon.
CLIMBING COSTS
While the need for more nurses and other professionals is also set to increase the cost of running GPHC, Rambarran happily shared that President, Dr. Irfaan Ali has given his support for such expenditure to be covered as the aim is to transform the institution into a world-class service provider.
Rambarran pointed out, for example, that years ago, the capital cost for GPHC was around $20 million. For 2023, it is now a staggering $875 million. The overall budget, he said, is also pegged at $15.6 billion.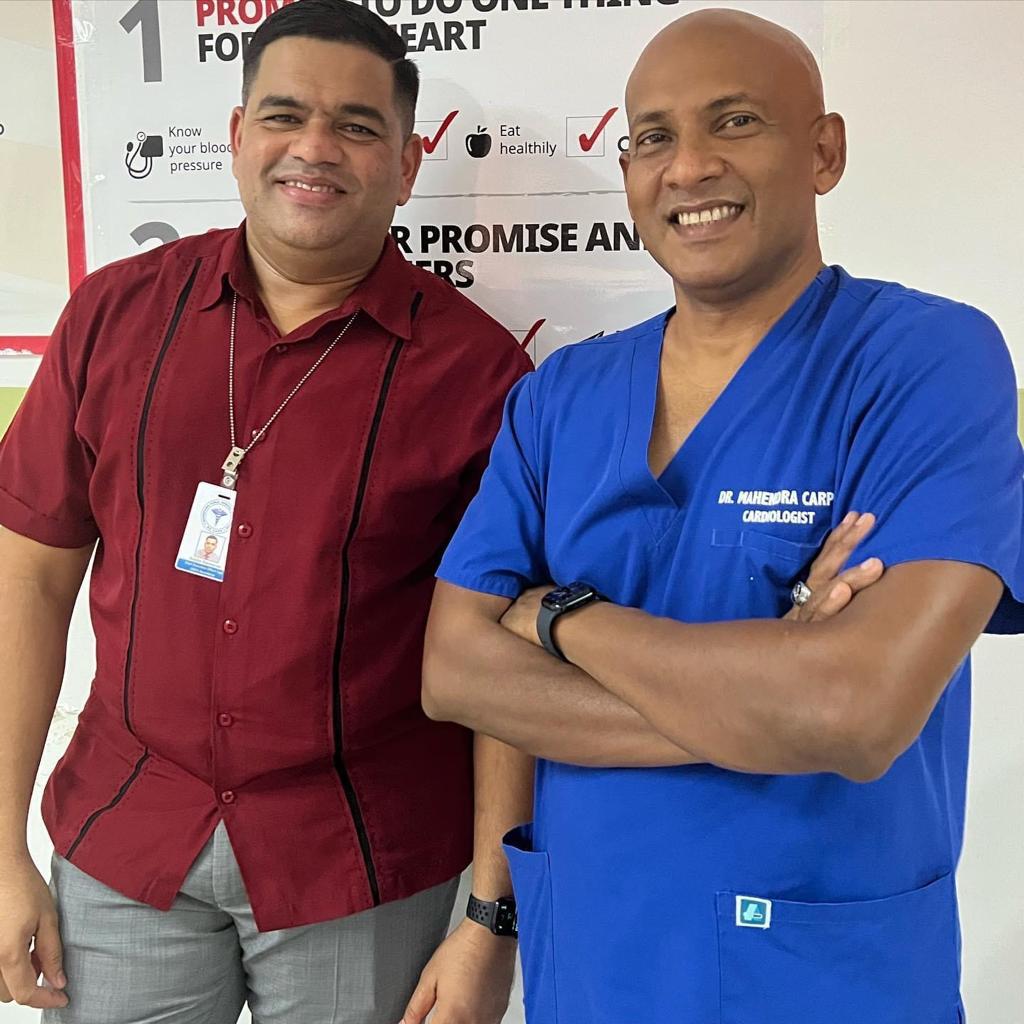 As for the payroll for 2500 employees monthly, he said this is also to the tune of $800 million. Given his plans for increasing staff, Rambarran said this is expected to move to $ 1 billion.
In addition to hiring more nurses and other technicians, he said there are plans to hire additional specialists who can support, for example, a cardiac surgeon and other doctors. These include specialized nurses, perfusionists, and respiratory therapists.
Rambarran was also pleased to share that the foregoing is complementary to his ongoing efforts to have other health professionals trained, thereby increasing their ability to receive higher remuneration. He firmly believes that true leadership is about lifting others as you climb.
OTHER UPGRADES
Guyana Standard also learned that Rambarran has been an instrumental force in ensuring significant investments are made in the hospital's facilities. He ensured that the hospital invested substantially in state-of-the-art medical equipment to enhance patient care across various departments. A notable acquisition was the Coagulation Analyser which cost $14 million and significantly boosted the capabilities of the medical laboratory.
To improve urology surgical services, he ensured that the hospital procured a laser lithotripter worth $25.3 million for Lithotripsy, a crucial medical advancement for treating kidney stones. It offers a non-invasive, less painful alternative to surgery, thereby significantly reducing recovery time and risks.
The hospital's operating theatre was also enhanced with new Diathermy machines, valued at $13.2 million. The diathermy machine is essential in medicine because it generates targeted heat using high-frequency electric currents. It is crucial for precise tissue cutting and effective cauterization in surgical settings, helping to control bleeding during procedures.
Neurosurgery services were also significantly enhanced with an investment of $10.3 million in capital equipment and $43.5 million in instruments.
Patient comfort and monitoring also saw substantial improvements as well. To this end, the hospital acquired 200 new patient beds for $29.9 million and 20 new patient monitors, with another 20 procured.
The Neonatal Intensive Care Unit (NICU) also witnessed a significant upgrade with $7 million spent on ventilators, $29.5 million on five incubators, and additional investments in a transport incubator, transport ventilator, and bolometer.
MAHDIA TRAGEDY
In addition to demonstrating that he can formulate and implement strategic enhancement plans for the hospital's human and physical resources, Rambarran has also proved that he can steer the ship when confronted with the demands of a national crisis. In this regard, Rambarran shared insights into the impressive response capabilities of his team when a fire, in May 2023, razed the dormitory of the Mahdia Secondary School in Region Eight. That incident had claimed the lives of 19 children.
"I got the call that there was a fire, and this was probably about 11 pm, we were able to assemble a team and medical supplies and have them in the air in 90 minutes," Rambarran recounted.
Rambarran said every director, nurse and doctor that was part of the supporting team worked in an unbelievably speedy fashion to create space, in some cases referring patients to other subsidiary facilities and even offering to pay the bills for those patients who had to go to a private hospital.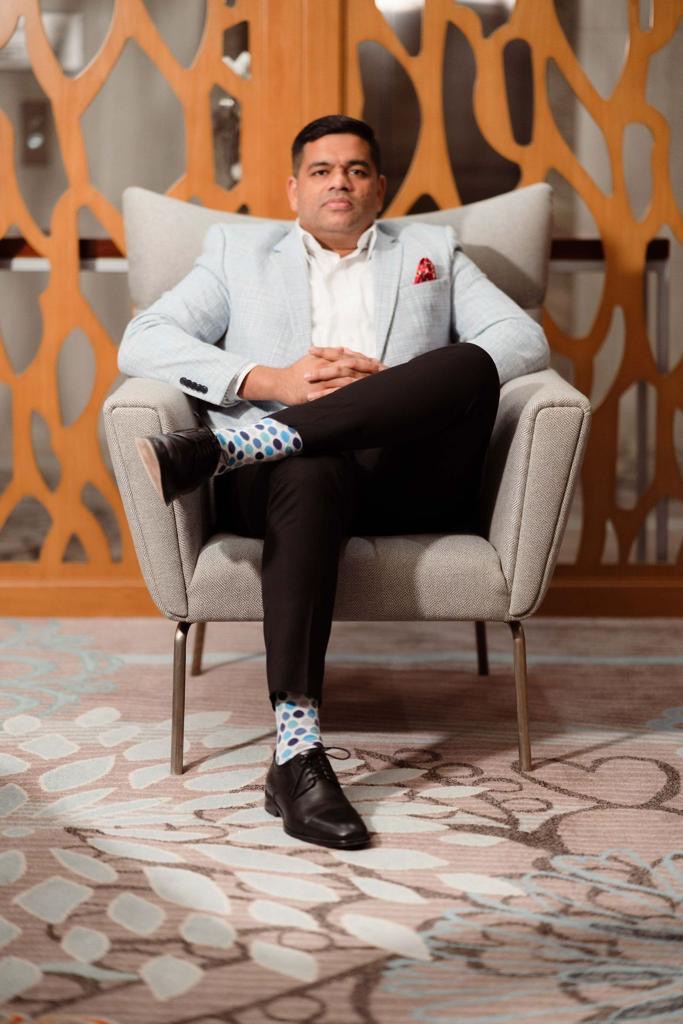 "…So the response to supporting the victims and their families caught in such a national catastrophe was very commendable… Of course, there is always room for improvement. But I am truly proud of how we handled ourselves; we were a strong team," Rambarran said.
As Rambarran continues his relentless pursuit of revolutionizing GPHC's infrastructural and operational efficiencies, it is clear that his legacy is set to epitomize not just the power of vision and determination, but also, an unwavering commitment to excellence, no matter one's humble beginnings or setbacks.