The badly burnt body of Captain Randy Liverpool, the pilot who died yesterday afternoon when the Cessna 206 aircraft he was flying exploded after crashing at Eteringbang, Region Seven, has been recovered.
The Guyana Standard has been informed that a team from the Guyana Defence Force recovered the remains this morning and it was brought to the Eugene Correia International Airport this afternoon. The pilot's relatives, friends and colleagues had gathered at the airport around 14:00 hrs to receive the remains. It was taken to the parlour.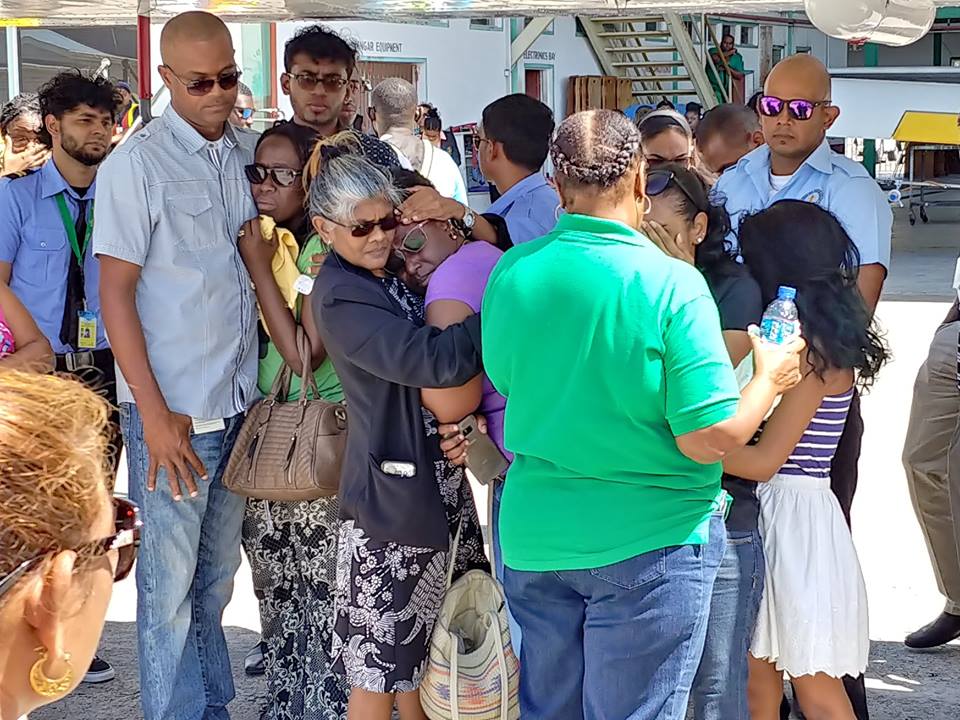 The Guyana Civil Aviation Authority (GCAA) in a statement said its investigators, along with one from the Guyana Aircraft Accident and Incident Investigation Unit, visited the crash site today to begin their probe.  "The death of Liverpool has sent shockwaves throughout the civil aviation fraternity, including the GCAA. Captain Liverpool worked with the GCAA as an Air Traffic Controller before pursuing his dream of becoming a pilot," GCAA said.
The aviation authority also extended its condolences to the family and friends of the deceased.
The Domestic Airways aircraft bearing registration, 8RGHB, crashed while approaching the Eteringbang airstrip in Region seven at approximately 17:45h on Thursday. It subsequently exploded. According to information received, the pilot was on a shuttle flight when the accident happened. Residents in the area claimed that they noticed the aircraft was flying extremely low before it crash landed. Liverpool, who recently welcomed a baby, was the only occupant at the time.
Earlier this week, a pilot and policeman survived after the plane they were flying in ran out of fuel and crashed at Canal Number Two.