Just as she was enjoying her blissful teenage years, Setra O'Selmo met with an accident that changed her life forever. Initially, the young woman was only able to see the negative changes. Soon enough, she picked her emotions from the floor and decided to make the world her oyster.
Today, O'Selmo is living her best life.
Hers is not a story that anyone would wish for, but the phenomenal woman has indeed made the best of the life she was afforded.
On March 3, 2007, O'Selmo was involved in an accident, which left her paralyzed from the waist down. But, the 31-year-old Lindener makes it her duty to face the world every day and defy the odds of being a successful make-up artist who uses a wheel-chair.
She said, "Being the only paraplegic make-up artist in Guyana is a big deal to me, and a lot of people are motivated by that."
However, the journey has not been an easy one for this beauty.
O'Selmo said, "After my accident, I was thinking that I'm worthless and can't do anything. My self-esteem was at the lowest."
She added, "I attempted suicide because I felt that being confined to a bed was the end for me. I went from being a person who used to do everything and participate in numerous sporting activities, the change was drastic and I did not want to accept it at that time."
O'Selmo said she began to isolate herself and wallowed in self-pity.
"It was a whole lot to get over but one day, I glimpsed at myself in the mirror after years and I decided to apply make-up on my face. After that, I regained my confidence, because I realized that I was still so beautiful," Setra reflected.
After regaining her self-esteem, Setra recalled that she saw an advertisement on the television about cosmetology courses. While undertaking the classes, Setra said that she realized that she enjoyed doing makeup over all other areas in cosmetology.
There was no stopping her, she decided that she will pursue her dream to become a professional make-up artist. O'Selmo now own Sister to Sisters Beauty located at 116 Central Amelia's Ward.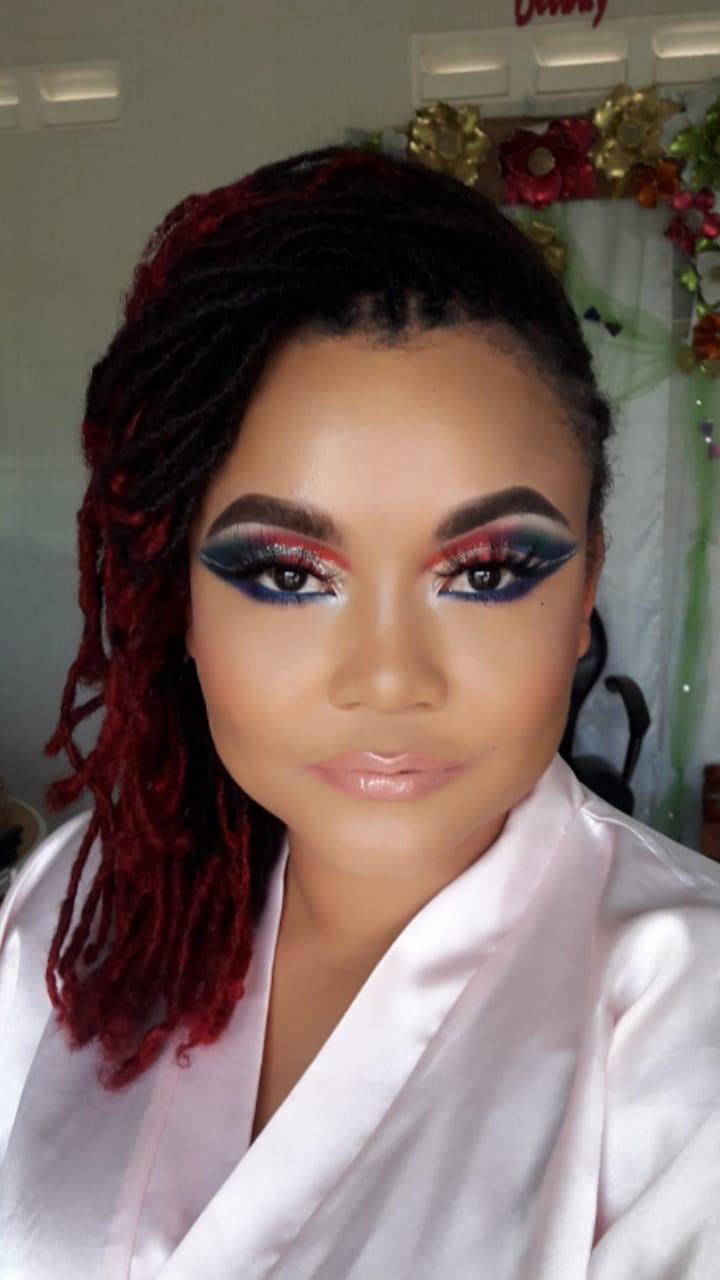 "Knowing that make-up helped heal me from my depression, using the art of make-up means the world to me. Knowing that I can help other persons heal the way I did is wonderful and that is what I live for," said O'Salmo.
But not many had faith in O'Salmo. She told Guyana Standard, "Numerous persons told me I can't do this because I'm in a wheelchair. There is a lot of stigma and discrimination attached to being a paraplegic make-up artist."
She added, "At first, I had to prove that I am worthy and that I am capable of doing make-up professionally. I had to do make-up for free in order for persons to see what I'm capable of."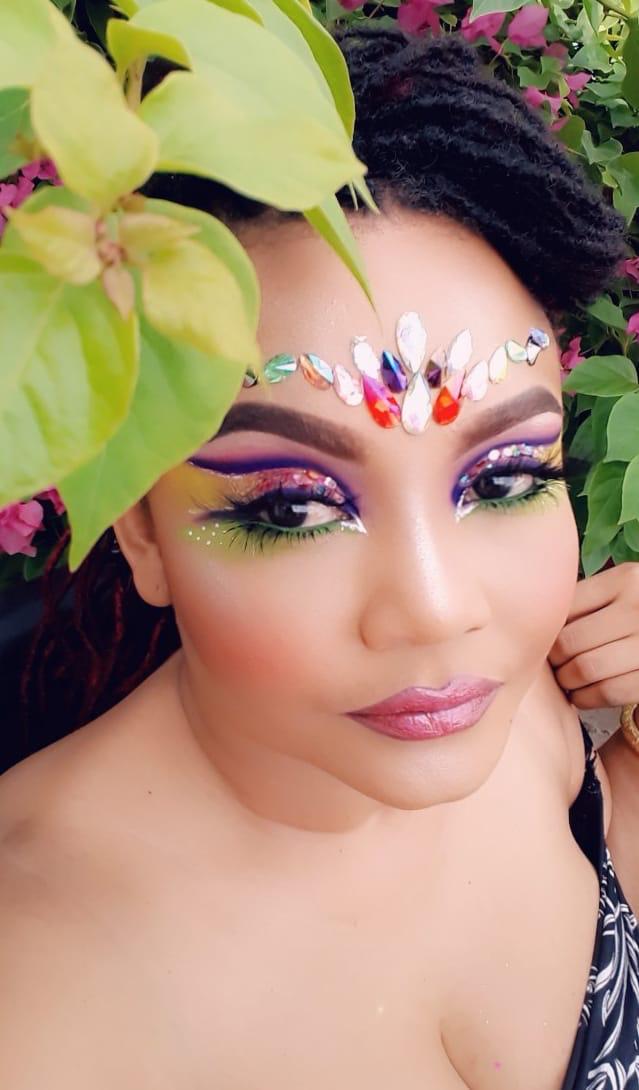 O'Selmo said that many persons are still curious as to how she is able to work from a wheelchair.
"Persons still want to see me work to see if I'm tired and get weary fast but over time, they realized that I'm fully capable of operating in a professional manner."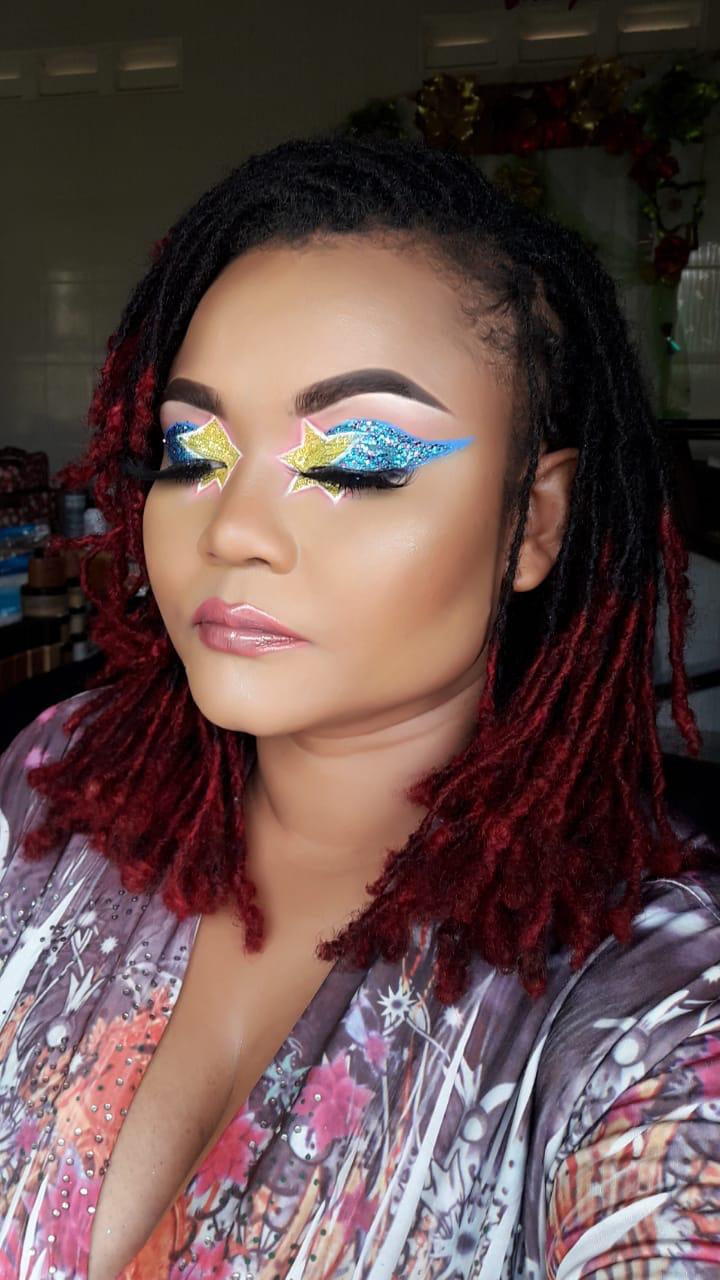 But even now that she has established herself, life as a make-up artist is by no means smooth sailing for this phenomenal woman.
She told Guyana Standard, "My biggest challenge is accessibility. For instance, some hotels are not wheelchair accessible, so when I have to go do a bride's make-up, I would have to put my siblings under pressure to lift me up stairs so that I can get my work done and make my clients happy."
She also noted that shopping for her products is also difficult. Her siblings also have to help her in this area because many of the stores are not wheelchair accessible. "Even if I go and park outside, sometimes the business owners are not ok to allow my sisters to come outside to show me the products, to know which one I prefer."
She said that she hopes Guyana can soon have an environment where business operators strive to be friendlier to persons living with disabilities especially relating to parking and accessibility, "even if it means bringing products outside for disabled persons to get a look at what they are purchasing."
The woman said that overall, her journey has been amazing, and she is not only proud to be a make-up artist but she is also proud to be able to design most of her clothing.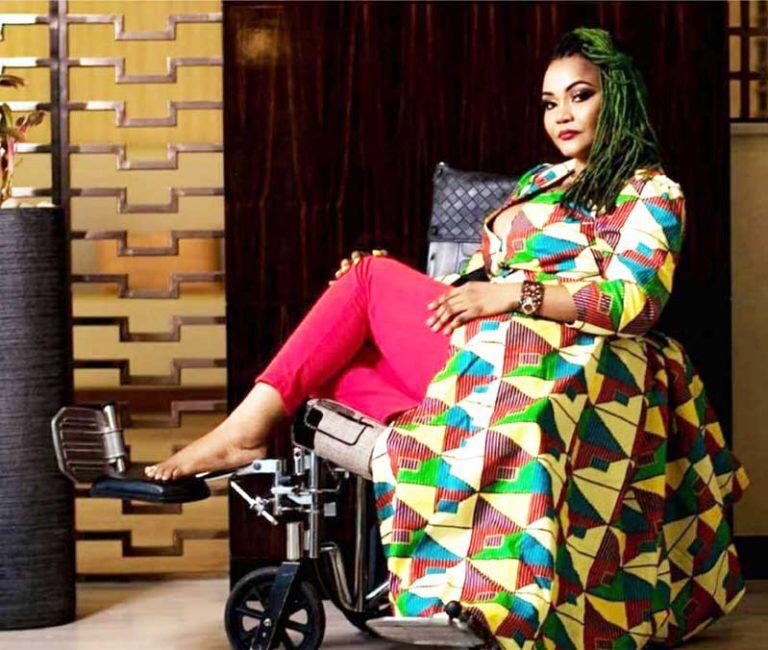 "I design most of my clothing because it's hard finding suitable clothing. I like to feel comfortable."
O'Selmo said that she has no intentions of slowing down her pace anytime soon. She said she will endeavor to enjoy life to the fullest. "I want to enjoy everything that life has to offer without limiting myself…I'm at a stage now where I feel comfortable with myself and that's what's important."