Scotiabank's announcement last year that it was selling its assets in Guyana and eight other Caribbean territories to Republic Bank caught the entire region by surprise and, to date, Guyana is still to approve Republic Bank's proposed acquisition. Initially, most were of the opinion that Scotia's retreat from the region was part of a strategy to improve its earnings.
But that was just a small part of the truth. Research conducted by the Guyana Standard indicates that Scotia's exit from the Caribbean — a region where it operated for 129 years — was in the pipeline for about five years. Its operations in Anguilla, Antigua, Dominica, Grenada, Guyana, St. Kitts and Nevis, St. Lucia, St. Maarten, and St. Vincent and the Grenadines were considered too risky.
This, however, was not expressed by Republic Bank or Scotia when they sent out statements to the media last year on the latter's exit.
The truth as it relates to the sale of these operations to minimise risk was actually revealed during a conference call in November 2018 with Scotia's Chief Executive Officer (CEO), Brian Porter.
Bloomberg.com, in its reporting on the issue, noted Porter as stating, "Exiting these non-core operations is consistent with a strategy that began five years ago to sharpen our focus, increase scale in core geographies and businesses, improve earnings quality and reduce risk." (SEE LINK FOR FULL ARTICLE: https://www.bloomberg.com/news/articles/2018-11-27/scotiabank-latin-push-pays-off-but-bank-retreats-in-caribbean)
Speaking with the Guyana Standard recently, Central Bank Governor, Dr. Gobind Ganga, categorically stated that he was not aware at any point that Scotia was planning to exit Guyana, or any other jurisdiction for that matter. Dr. Ganga emphasised, "No official notice was given to us."
Finance Minister Winston Jordan also said that he was not informed of the Bank's intentions. "The government was never formally notified of their [Scotiabank] intention to exit Guyana. There was no discussion…This is unlike what took place in the past with other banks such as Royal Bank of Canada, Barclay's Bank, and Chase Manhattan Bank in the 1980s."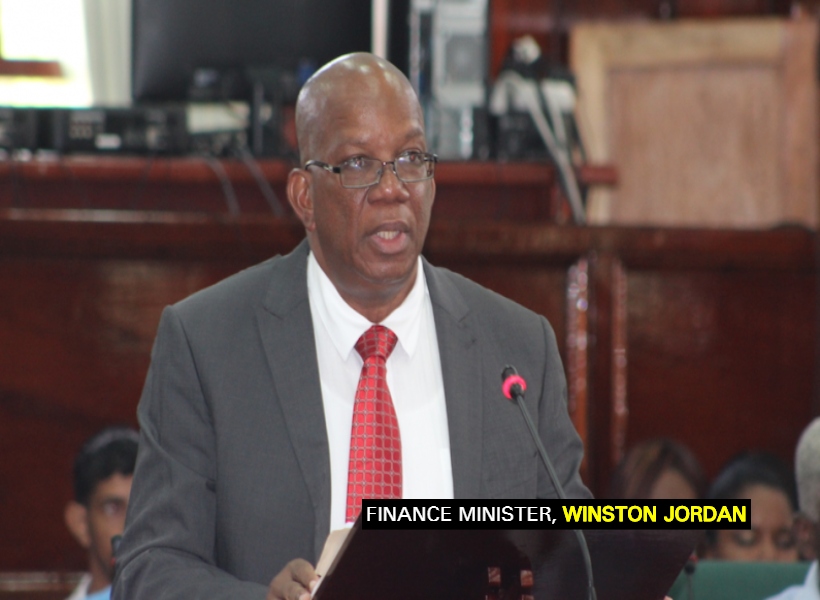 When this news agency informed Minister Jordan about the planned exit and Porter's comment regarding "risky" territories, Jordan said that it is consistent with the effects of "de-risking", which refers to financial institutions ending relationships with and closing the accounts of clients considered "high risk".
Jordan commented that Scotia would not want to operate in countries like Guyana where the turnover is slow. He said too that Scotia finds the margins in these countries to be small and they continue to be eroded by high levels of anti-money laundering compliance requirements in the said territories.
The Finance Minister also said that Republic Bank is the largest regional bank and so it is easier for Scotia to sell its operations off to that institution. He said that Republic Bank would be willing to take the risk.
Jordan said, "Most of their assets are regional whereas, for Scotia, it is the opposite. Most of their assets are international and so the Caribbean assets leave them exposed. They will reduce the risk by going into what you would call safe markets."
The economist also confirmed with Guyana Standard that due diligence is still being conducted on Republic Bank's proposed acquisition of Scotia. He said, too, that a timeframe cannot be put on when approval could be granted.