Life often leads persons on a path which they never dreamed of taking and, in most cases, it leads persons to the things that ultimately make them happy. This was for case for Tataum Ebony Grenville.
For years, Tataum dreamed of becoming a surgeon. However, due to financial constraints, she was unable to pursue her dream. But today, after enrolling in a cosmetology school to obtain a certificate in nail technology, the Linden-born nail technician believes she has found her calling.
"'Life is not perfect but your nails can be," Tataum, one of Guyana's most sought after nail technician, said.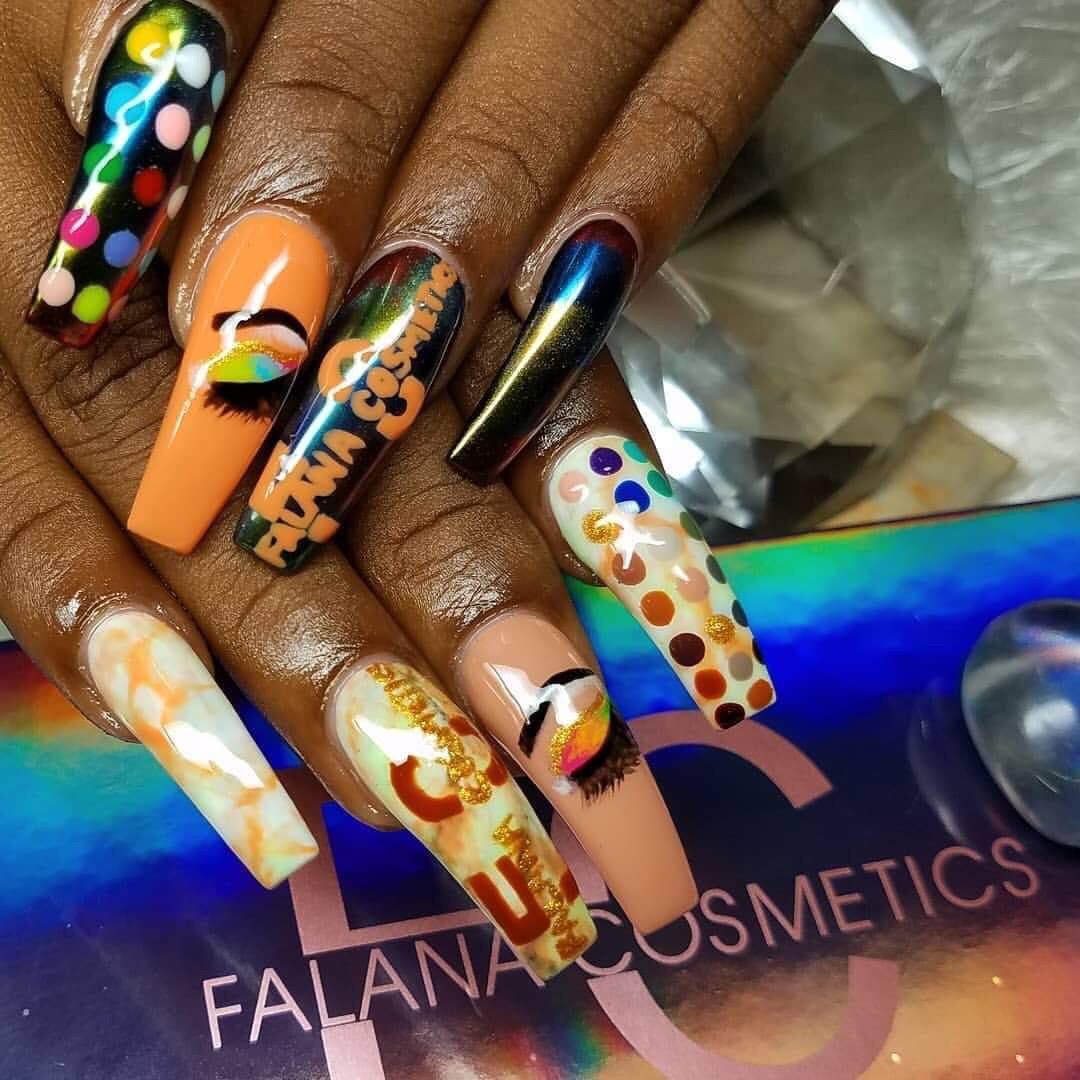 There is no shortage of inspiration when one enters Ebony's Creative Hands Beauty Salon; the space is overflowing with oddities.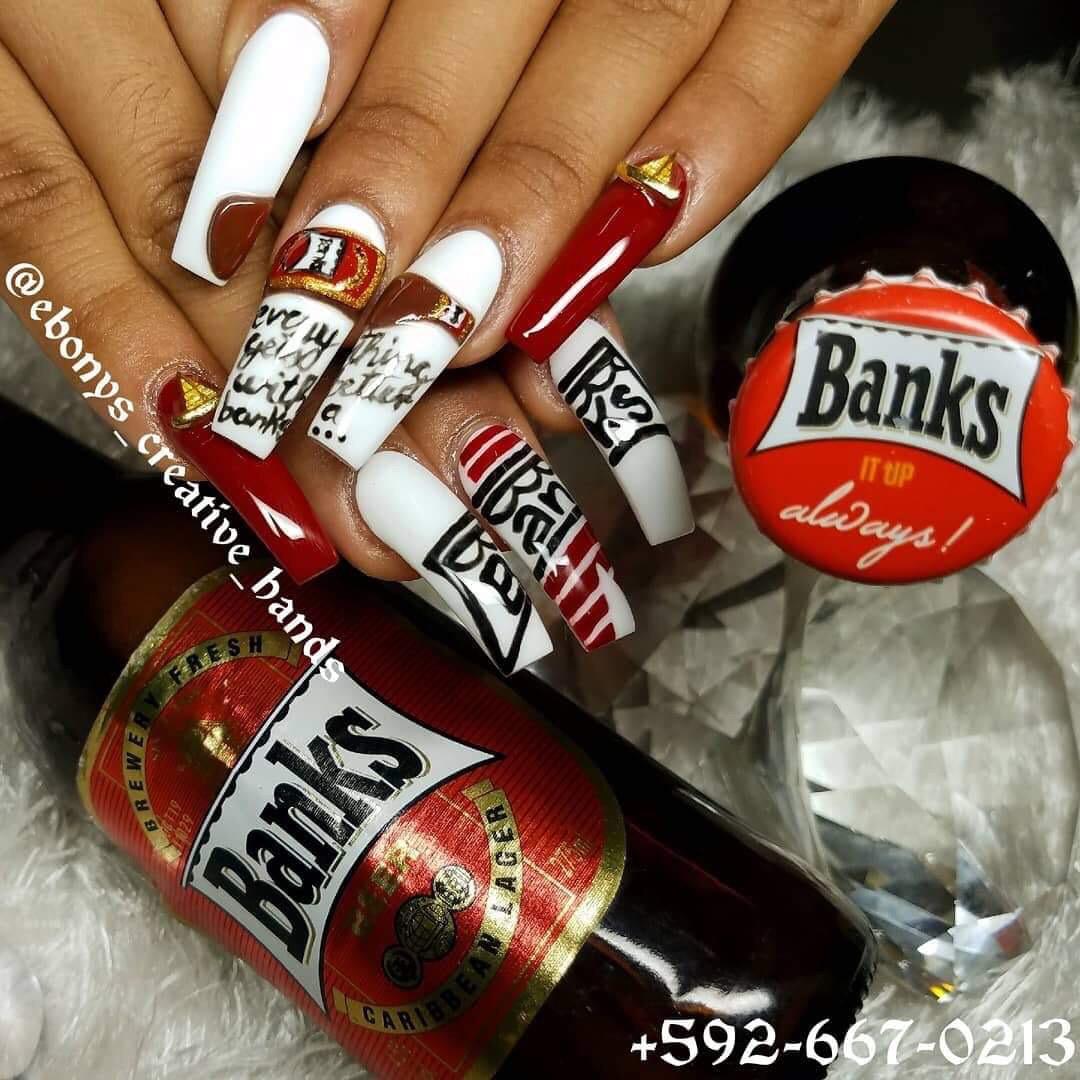 The 26-year-old has been designing nails for the past seven years and is known for her inventive designs that often go viral when posted on social media.
"Becoming a nail artist wasn't a dream or goal for me. Back in high school, doing my friends nails was just something I did for fun in my leisure time. I wanted to become a surgeon."
However, when Grenville completed her secondary education at the Mackenzie High School, her intention was to attend the University of Guyana to further her studies but due to financial constraints she was unable to do so. After being at home for two years doing nothing, her mother decided to enrol her in a cosmetology school to obtain a certificate in nail technology.
After completing several courses, Tataum, with the help of her family, decided to open her beauty salon and from there she started gaining customers. On completion of her work, she would normally post the end results on her Facebook page.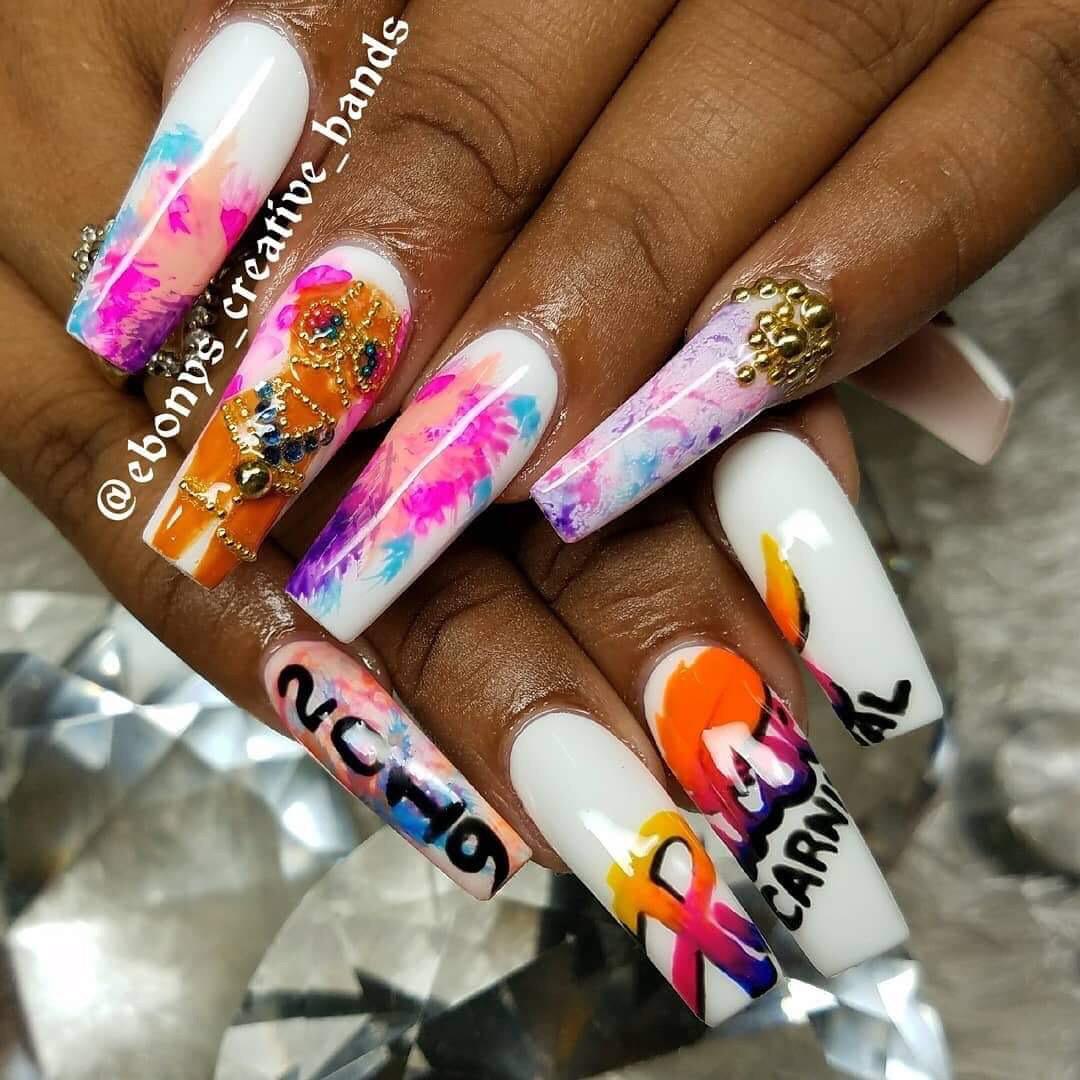 As it is now, this beauty is one of the most sought after nail technician in Linden and Georgetown due to the fact that her work is unique.
"What I enjoyed most about my job is being able to amaze my clients and onlookers each and every day with my nail art."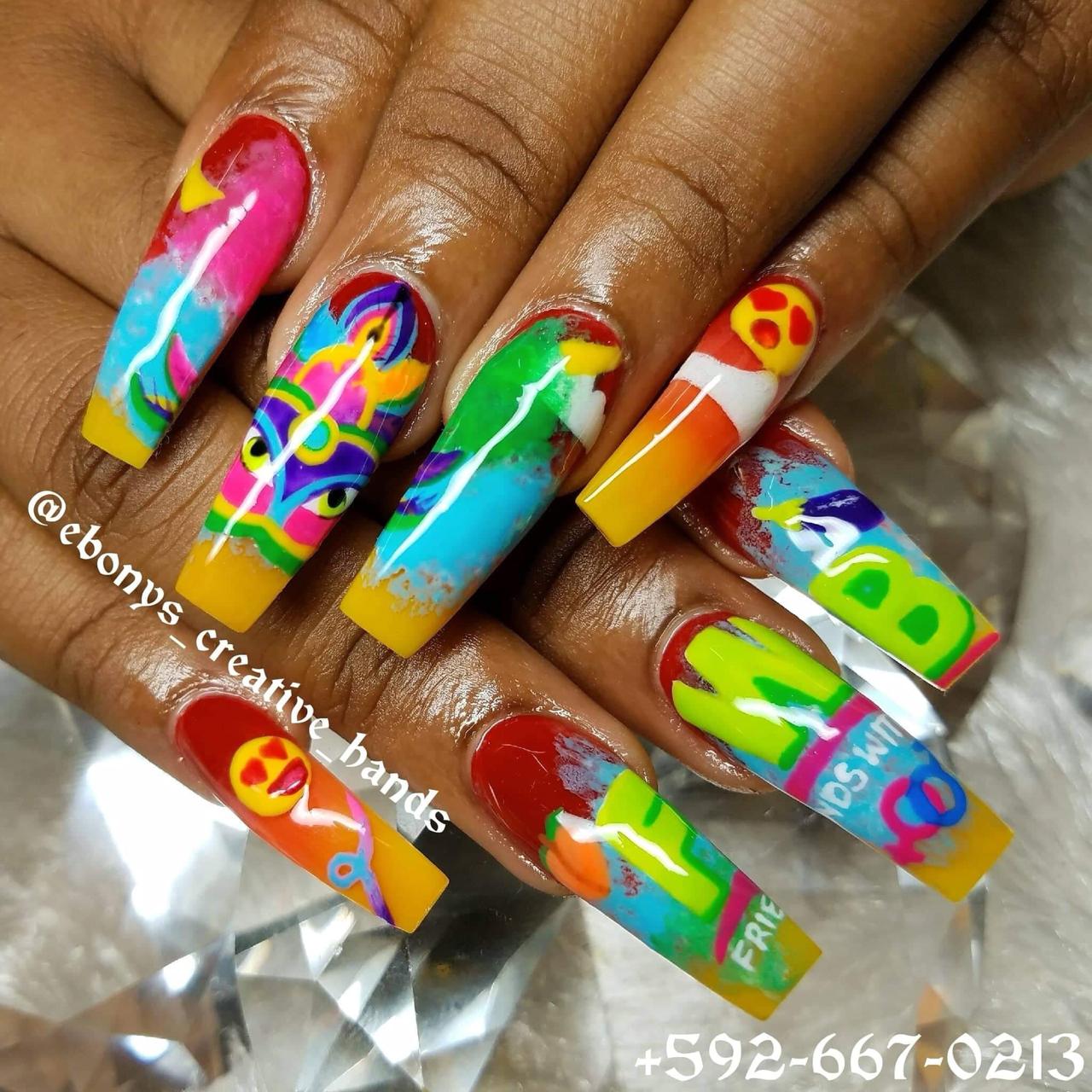 Her biggest inspiration for her career is a person named Nuni Torres. She describe Torres as a very unique individual who does not follow trends but instead stays in his own lane.
Her personal key to success has been and still is knowing what her gift is and doing just that.
"The Bible say your gift will make room for you and I can testify to that. Another key is whatever you're doing, be different in such a way that people instantly spot your work anywhere without questioning. Let your work have a signature, your signature."
Her goal is to one day be the owner of a salon and spa where people can come and be pampered. "I want to add services like massages, waxes, and lots more."
A typical day for Grenville is short and fun because it never feels like work for her because the time flies by quickly. Grenville said she has the most amazing clients ever and they have built such a bond that it feels like they are family. In describing one of her favourite pieces of work, she said a few weeks ago she designed a piece she calls "Under The Deep Blue Sea". She said this piece was one of her favourite because she was able to incorporate her love of sea creatures and her love of adventure.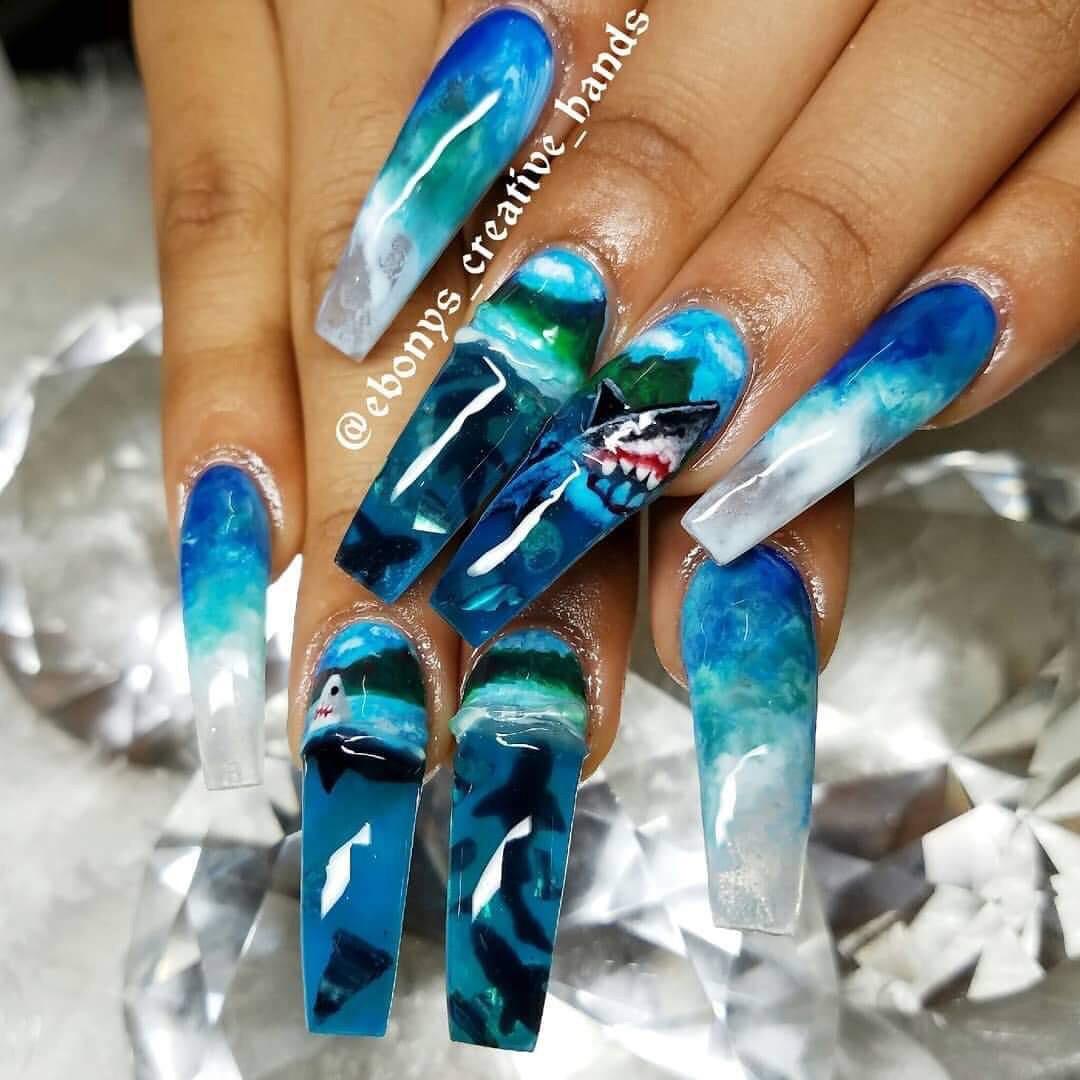 "The details make the nails somewhat come alive to me and the sharks under the water look real, the backdrop with the trees, mountains and cloud were inspired by me because I am an adventurous person."
When she is not doing nails, she enjoys spending time with family, reading, singing and cooking.
Grenville is a certified nail artist who specialises in manicures, pedicures, acrylic nail extensions, and nail art. Ebony's Creative Hands Beauty Salon is located at stall 15-128 in the Wismar Municipal Market, Linden.