Although Estherline Adolph of Kwakwani was unsure of what she wanted to be when she grew up, she knew she wanted to be apart of the medical field.
"What I did know was that I was determined not to fall in the trend of the community, not working or just being a sales girl," the 24-year-old said.
The young woman said she knew from a tender age that she was born to do more and was determined to make a difference and set an example in her community.
After graduating from the Kwakwani Secondary School, she did a six-week work study at the Kwakwani Hospital. This was followed by a six-month Board of Industrial Training as a pharmacy assistant. Despite enjoying the training, after it was completed she was not entirely sure if she wanted to remain in that field.
Regardless, she successfully completed the training and obtained a certificate after which she began working as a pharmacy assistant at the Kwakwani Hospital.
It was while working there she witnessed a medical practitioner calling a young lady by her name to dispense her medication. But even though the young woman was sitting just in front the counter she was not able to hear her name being called because she had a hearing problem, but no one there was able to help her because no one there was specialised in that field.
A few days after, she learnt about a three-month-old baby who suffered temporary hearing loss because of medication she was given. That child later lost her hearing completely, once again because there was no one there to help. It was then that Adolph knew what she wanted to do and that was to become an audiologist.
It was not long before she was granted the opportunity to study audiology at the Georgetown Public Hospital Corporation (GPHC).
She then had to pack her stuff and move away from her family and friends to start a new journey, but she was determined to be successful in order to help persons in her community.
In August of 2014, two years later, Adolph graduated as the best graduating student and the top student of her class in audiology.
"I was proud of myself and colleagues. We all came from different regions, different cultures, but all in all we made it. I was even surprised there were people from my community cheering for me, they too were proud. Then I remembered I just didn't do it for me I did it for us. I became the first audiological practitioner for my community."
Adolph revealed that the best thing about her work is seeing the joy on people's faces after being fitted with a hearing aid. She added, "Some residents are now able to hear sounds and the voice of their loved ones after years of living in silence. One woman told me she can now hear the laugh of her grandchildren after seven years of thinking it was impossible."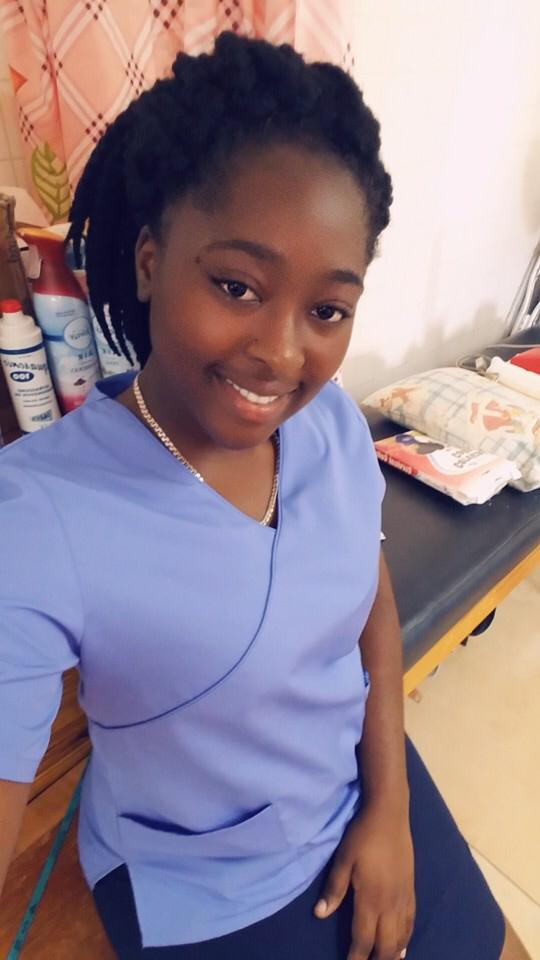 Adolph also work with Starkey Hearing Foundation, an American foundation which gives free hearing aid to persons in need.
The foundation also allows her to travel to different Caribbean countries to help with the fitting of hearing aids when the need arises.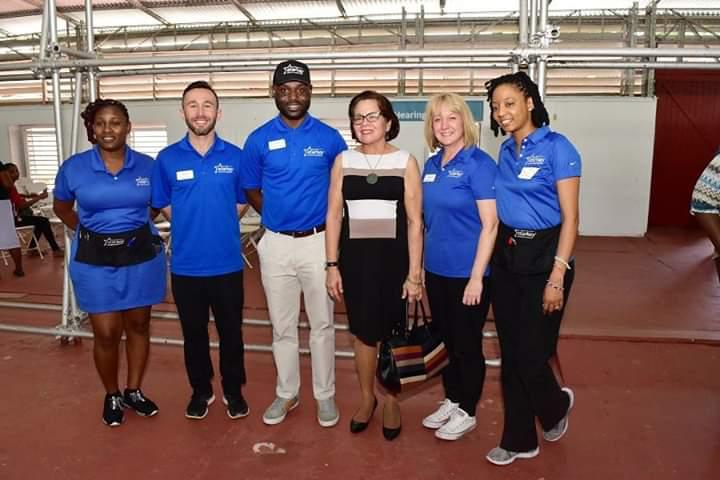 Adolph's biggest inspiration comes from her parents; her dad for being a community leader and now the regional voice chairman for Region Ten and her mom who is a businesswoman.
"My parents never got the opportunity to finish school or further their education but they made sure my brothers and I had the opportunity to."
Adolph encourage teenagers to always make the best of their education despite what the situation is or what they may face. You have to try your best.
By next year, Adolph wants to start her own non-profit organisation or foundation to impact and inspire by giving people the opportunity to tell their stories so that they can impact others.
When she is not working, she enjoys reading books on business strategies and about other successful people's stories. She always enjoys helping schoolchildren with their homework and school based assessments. On the weekend she attends church where she interacts with teenagers.