It took years for Bibi Ahamad — a domestic violence survivor who refuses to call herself a victim — to finally reach a place of healing and freedom. She remembers how her journey had started, beautifully and smoothly: she said it was love at first sight for her and her partner. But little did she know that she would become a statistic because of his constant abuse. Little did she know that her journey would go from "smooth" to one that could only be described as "hell".
Bibi shared her story with the Guyana Standard with the hope that it would allow other persons to recognise the signs of abuse and escape toxic relationships.
Everything was going great when they first started dating. However, things took a turn early on in the relationship. In fact, she said, the abuse started exactly one year after they decided that they were ready to be in a committed relationship. Bibi shared that she endured eighteen years of abuse at the hands of her partner; not only was she beaten, but she was also starved emotionally and financially.
Imagine waking up to a man on top of you without your consent. Well, Bibi said this happened several times and each time she gave in, terrified of being struck to the face with his fist or dragged across the bed like an animal.
According to her, "It happened one evening when he came home from work and wasn't pleased with his dinner. He took it and threw it at me. The plate broke and be began to yell and hit me about my body." Determined at the time that she was going to make a police report, Bibi changed her mind after her partner pleaded with her and expressed his undying love. He went so far as to promise that it would never happen again.
But a few weeks later, that very man broke his promise and began to abuse Bibi. She said at this time she was carrying his child.
"I remember one time I was getting ready to go visit my family in Berbice and for some reason he flip out and I was beaten mercilessly with a broom. I had black and blue marks all over my body."
She expressed that she only endured the abuse because she was pregnant and was dependent on her partner for financial support and stayed beyond her pregnancy for the same reason.
However, she said the relationship took a turn for the absolute worst one day, a few years later. She remembers the day precisely: on the morning of Sunday, May 24, 2016, the man who was supposed to love and protect her launched a ruthless attack on her. She was beaten right in the presence of their then three-year-old daughter who was screaming uncontrollably. Left lying on the floor in a semi-conscious state, she realised that she had to take the first opportunity to run out of the house. But her partner slammed the door and placed a cutlass to her neck.
The woman said she pleaded for her life. In a strange twist, her lover convinced her that she was responsible for his ill-treatment of her. But by that time she had had enough: later that day he left for work and she secured her home and had someone change the locks. She took her daughter to a cousin's home and made a report to the police.
"The police gave me a medical and I went to GPHC in pain. I was an emotionally wreck but I went through the process. I took back the medical to the police and they charged him."
Although she was ashamed to tell her family that she was being abused, Bibi mustered the courage to do so.
According to her, she spoke with several persons and was advised to consider the stigma associated with putting her abuser in prison. She was told that persons might taunt her and tell her daughter that her father is in prison because he beat her mom. It was because of this, she said, she decided to drop the charges against her abuser.
Instead, the couple decided to seek counseling to mend the relationship. Her partner even agreed to move out of their home, but he visited to spend time with his daughter.
She said, "Gradually he spend one hour, then two, and he eventually moved in back."
At that point, they decided to do family counseling for the sake of their daughter. "I took him back; it was all nice and good for a couple of months and then the verbal abuse started."
At this point, Bibi said she made it very clear to her partner that she would no longer condone his abuse. But then he began another form of abuse and withheld money from her, money which was needed to carry out essential household duties, like buying groceries.
"It reached to a stage where he was living in my house and I was the one looking after him. He was working but he was not contributing anything to the home." This went on for years and one day she realised that her young daughter was emotionally affected.
She, therefore, decided to leave the relationship one Emancipation Day.
"On August 1, 2016 I mustered the courage that morning and I told him he must leave. He thought I was joking but I told him if he doesn't leave I was going to throw his belongings on the road." Her partner then collected his belongings and left the home. A few days later Bibi and her daughter relocated to another community.
With little to sustain herself and her child, her brother became her biggest support system. Not only did he help her financially, he counseled her.
Bibi confessed that the healing process takes time. She was haunted many nights, she said. But she has since gone past that stage and no longer fears him.
"About eight months back I passed him on the road and that fear which I used to have within me I didn't have it anymore. I realised that I was on the road of healing," she admitted.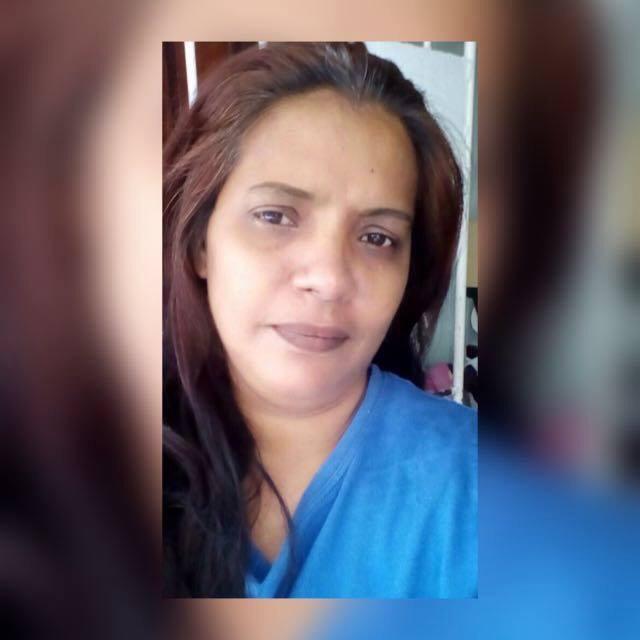 She noted, however, that there are many silent persons who don't know what to do or how to get help to leave abusive situations. There is hope for such persons, Bibi strongly believes.
She said that these persons can reach out to organisations like the Caribbean Voice, Help and Shelter, Red Thread, and even through the Ministry of Social Protection.
"When you decide to leave an abuser you have to have a support system. You can't do it alone and you must receive counseling," she emphasised.
Many times she would be questioned on her reasons for staying with her abusive partner for so long and she often tells persons, "I was living in false hope. I was hoping to make a change in my abusive situation. I was hoping to change my abuser but, unfortunately, it is false hope and it did not happen. I used to take pictures and post on social media like I had this happy family but behind closed doors it was hell."
The now qualified psychologist, who is attached to the Caribbean Voice, spends her time volunteering to persons who are in abusive situation. She also does work on suicide prevention. Today, she said, she is in a better place but there are still some challenges. She now has a wider, more positive outlook on life and her daughter is mostly responsible for that.
"I don't have to walk on egg shells anymore. I am free to sit in my house without thinking, 'Oh gosh when he comes home what is going to happen?' I don't have that anymore."