Geron Scotland inherited depression from his mother. She battled with this mental illness when she was pregnant with him.
But since the age of 14, Scotland bravely shared with the Guyana Standard that he found an escape in the world of art. By continuously exploring this arena, Scotland noted that it became a hobby, something he grew to love very much.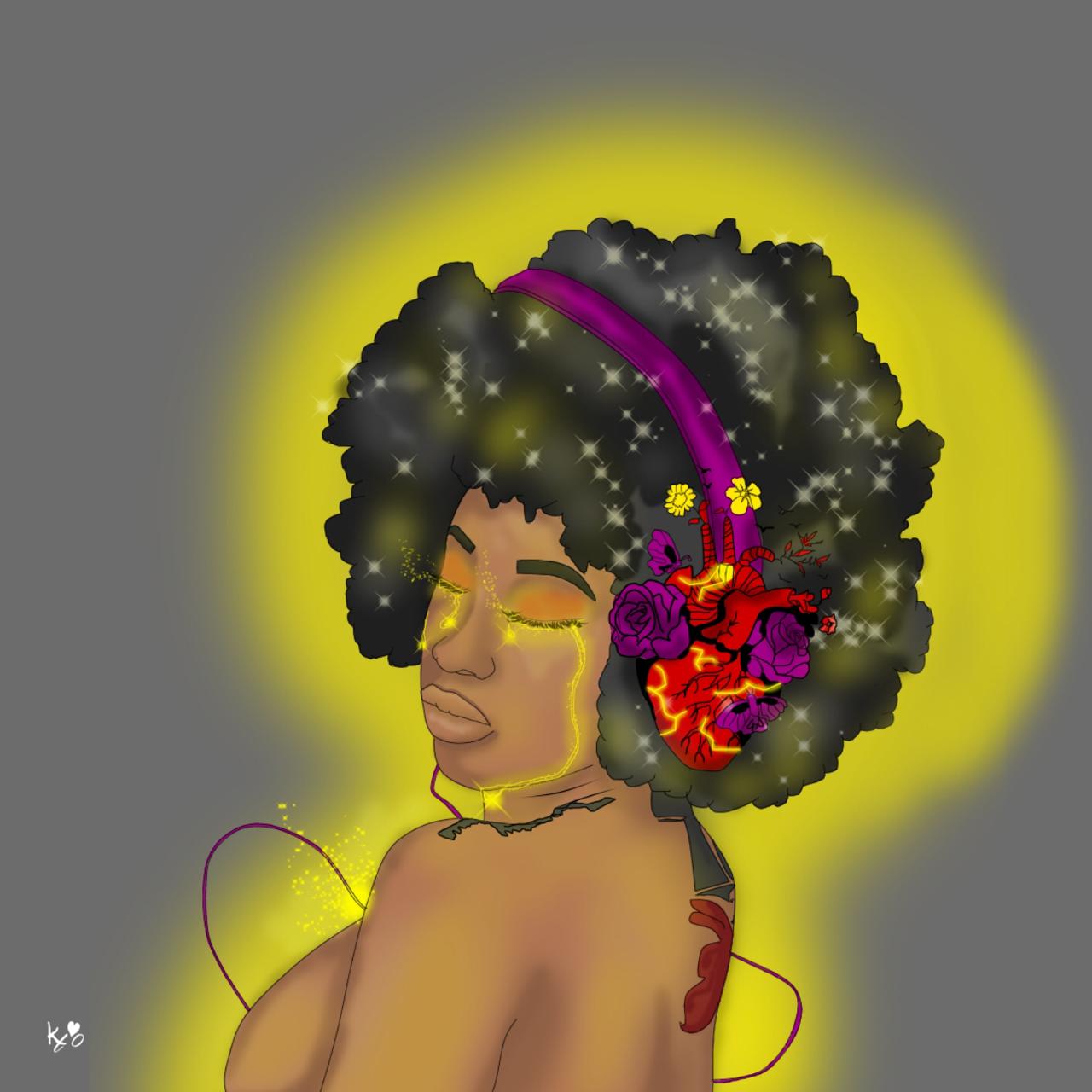 While he shared his work much to the admiration of others, he would not share details about the young man behind the creations. "I go by the name KXO. I would not [usually] say my real name. I never wanted people to know who I was, but instead, I wanted them to know and remember me for my art," he explained.
The 22-year-old who attended the Bush Lot Secondary School and the Guyana School of Agriculture shortly after completing CXC, describes himself as introverted but "I would say my vibe is really chill and pleasant."
Scotland who is now employed by the Ministry of Agriculture as an Extension Assistant shared that he enjoys watching anime, playing video games, playing basketball and drawing.
Because of his passion for art, Scotland asserted that he basically taught himself how to use art software. He can also do animations and photo manipulation. "My art mainly consists of anime-related themes bright colors," he explained.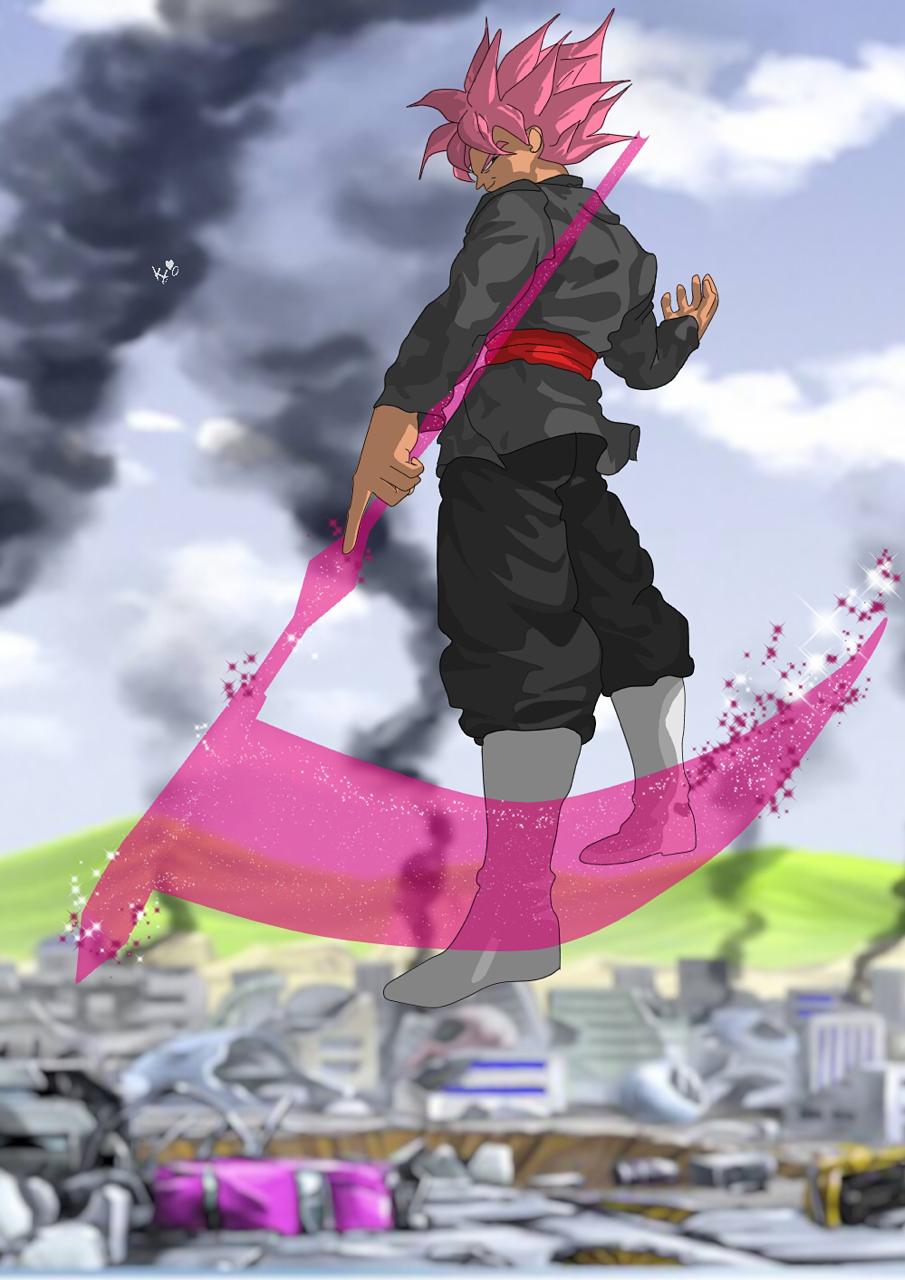 The talented Guyanese further stated that he is inspired by music and everyday conversations, and of course, animations and social media. Most of his pieces have pink or gold. The gold, he said represents "purity of joy for me and the pink is just the first color I choose as my background when I just started posting on Instagram and it just stuck with me."
In addition, the Guyana Standard understands that his exposure to the local audience was as a result of a friend's suggestion that he posts his art on social media. Scotland hinted that it was one of the best suggestions he has received. After posting his creations on Instagram, Scotland explained that his pieces quickly gained traction. As a result, he decided to make an Instagram account just for his art.
"I decided to then make another Instagram account in 2017 under @k.xo__art so I could separate people's perception of my personal life and my art," he said.
Not only has he gotten the attention of the masses, but he also did art projects for small overseas musicians, writers, and Instagram models. This also made way for him being noticed by Chris Brown and rapper Guapdad 4000. Further, doing art has opened more doors for him. In fact, Scotland has also done work for local recording artists such as Franale, Radical, and a few others.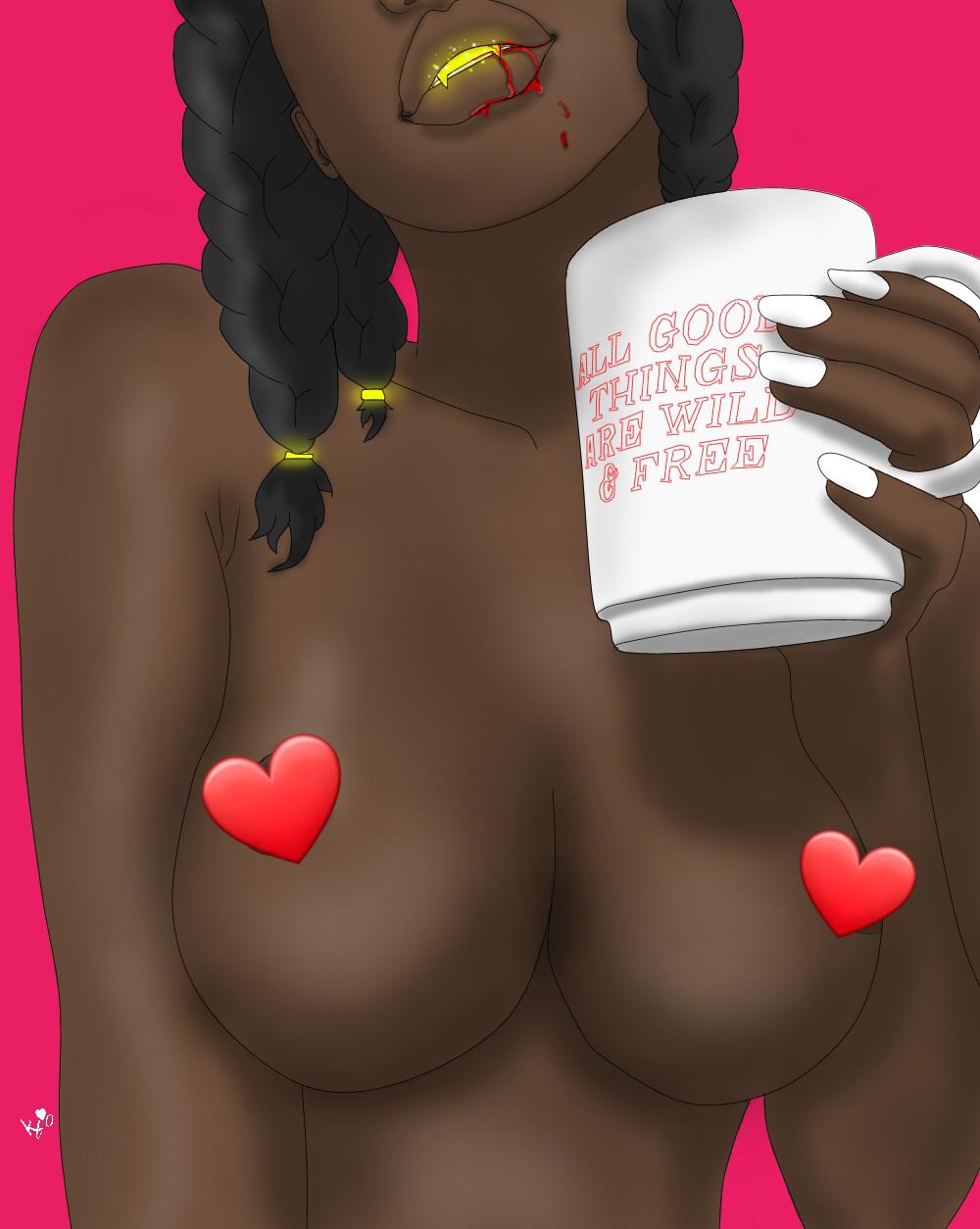 But while Scotland loves what he does, it comes with its fair share of challenges too.
The young artist said, "Some challenges I have faced [while] doing art are the usual critics. It is either I accept the criticism or block it out completely. Also, I experience art block or lack of motivation to create, procrastination, and of course the 'there is no money in art' speech."
Further to this, Scotland also spoke of the supportive friends that surround him. He noted that Kasy Sookram is an amazing artist, friend, and overall individual who always pushed him to do his best. She always reposts his art on social media without being asked to do so.
Another amazing friend who supports me him he said is Paul Garrett. He noted that Garrett is also an artist with "some dope artwork of his own."Scotland also mentioned Darren as someone who has always been there for him too.
Furthermore, Scotland shared that making people's lives better through his work is one of his goals. He said that doing art pieces for people usually makes them happy, and that translates into happiness for him too. His goal is also to get into fashion designing and creating animations for shows.
"One piece of advice I would give to young people or anyone in general, would be to never let the opinions of others bring you down or influence you to change yourself to suit them," Scotland said.
He concluded, "Always let what they tell you come in second place to what you really want to do…You're amazing and they can't take that from you because you were born with it."