While the government has plans to mitigate flooding along coastal Guyana, limited funding is a "formidable constraint", the Public Infrastructure Ministry said today.
It noted that strategic measures will be required at a national level to reduce flood vulnerability through engineered interventions, strategic land use planning and a risk-based approach to shore zone management.
The ministry's Chief Sea and River Defence Officer, Kevin Samad, was cited by the Ministry as saying that the limited funding is a hurdle to the implementation of the envisaged projects.
The ministry also acknowledged that nationally allocated financing for the sector needs to be increased considerably to advance the strategic approach. It noted that currently, it is implementing a Capacity Building Programme under the Caribbean Development Bank (CDB)-financed Sea and River Defence Resilience Project.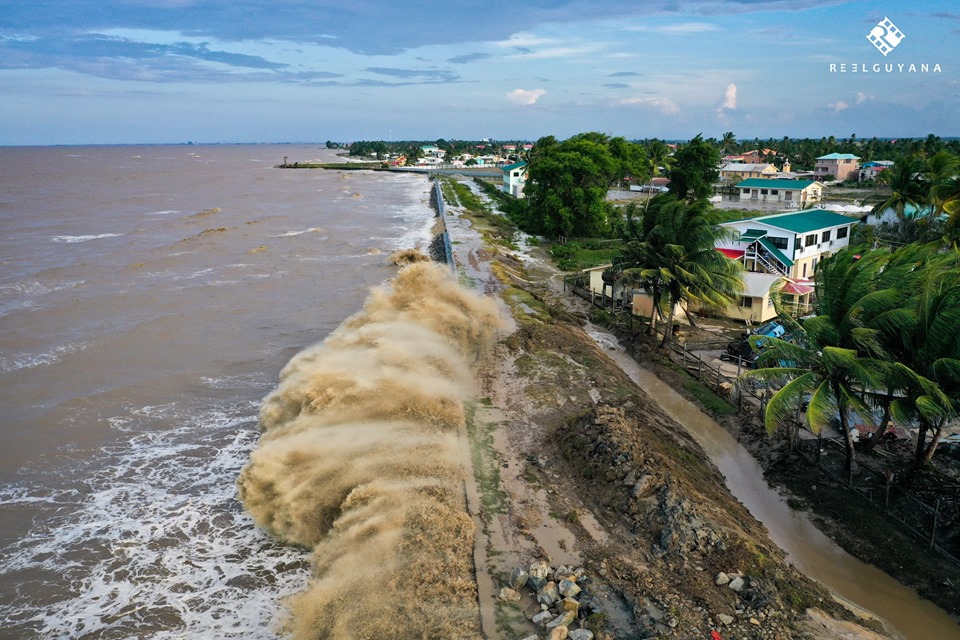 (Use images from Guyana Reel)