The Ministry of Public Infrastructure's Sea and River Defence Department is currently assessing the impacts of the spring tides on the sea and river defence infrastructure and communities in various locations along the coast.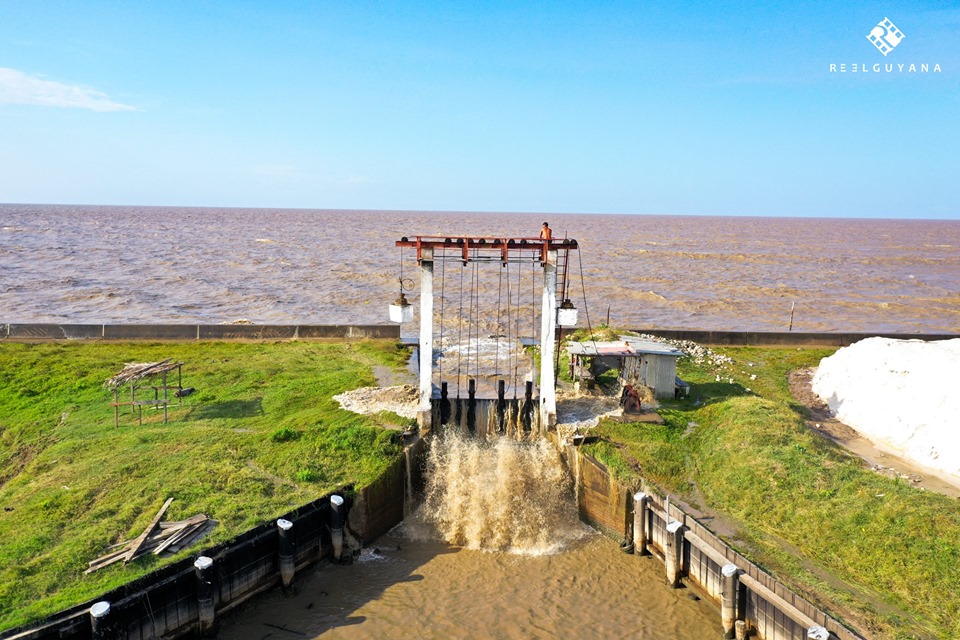 Chief Sea and River Defence Officer,
Kevin Samad reported to the Ministry that the technical teams from the various Sea Defence District Offices have been monitoring vulnerable stretches of defence structures impacted by the spring tide and measures are being taken to minimise flood impacts where this is achievable in the immediate circumstances.
The spring tide, which commenced last Thursday, will be in effect until October 2. It is one of the highest tides recorded for this year. Based on the published tide tables, high tide levels in excess of 3.2m above Chart Datum were experienced, with a maximum high tide level of 3.36m above Chart Datum on September 29, 2019.
Numerous areas along the coast experienced mild to severe flooding due to overtopping of revetments, seawalls and earthen embankments in locations in Regions 2, 3, 4 and 6.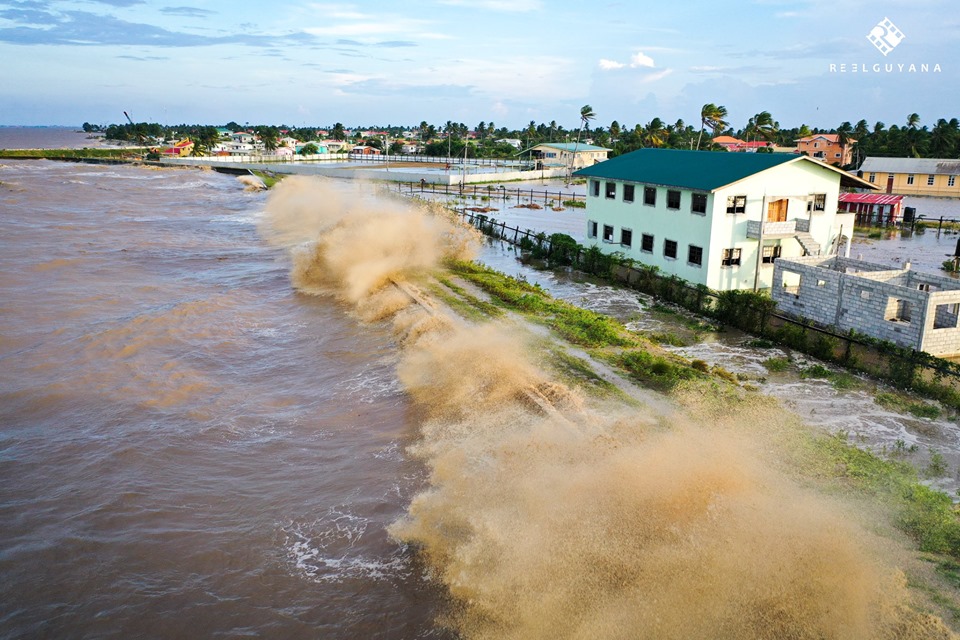 Based on a report from the Sea and River Defence Department, no major breaches of the sea and river defences have been reported, except for sections of the sea defence embankment along the Mahaicony shoreline between Danzigt and Fairfield, which is currently being impacted by major erosion of the foreshore and depletion of the mangrove fringe, the Ministry stated.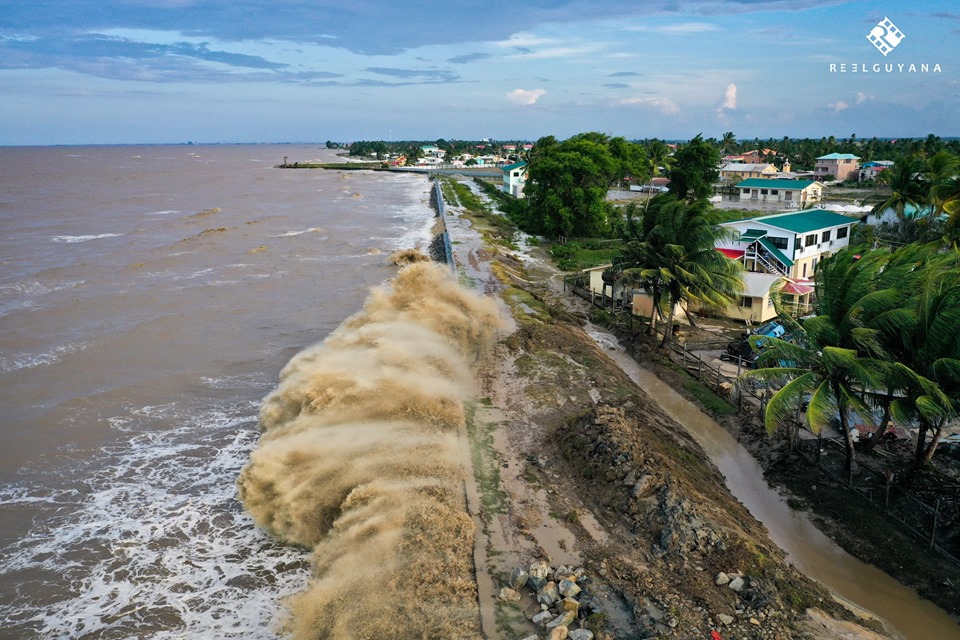 (Images from Guyana Reel)