27-year-old Davanand Rampersaud was this morning handed a life sentence with the possibility of parole after serving 25 years.
The custodial sentence was imposed on him by Justice Sandil Kissoon after he pleaded guilty to unlawfully killing Bibi Ali, 56, between October 15 and 16, 2016 at Novar, Mahaicony, East Coast Demerara.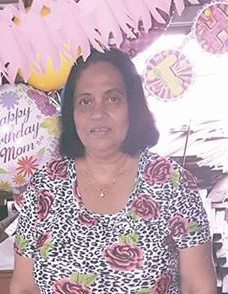 At the High Court in Demerara, Rampersau,d who was initially indicted for murder, opted to plead guilty to the lesser offence of manslaughter.
According to reports, Ali was found lying face down in her home with her hands bound and mouth gagged. Her house was also ransacked which led police to believe that the woman was robbed.
During sentencing, this morning, Justice Kissoon noted that the court was cognizant of the circumstances under which Ali met her demise. According to the Judge, these sorts of offences are becoming more prevalent in society.
Rampersaud's lawyer Keoma Griffith pleaded with the court to temper justice with mercy.
However, State Prosecutor Abigail Gibbs asked the court to impose a sentence that would serve as a deterrent to like-minded offenders given the prevalence of the offence.