Almost one month has elapsed since the return of convicted drug trafficker Shaheed "Roger" Khan. Many political leaders aligned with the current government claim Khan was used by the the People's Progressive Party (PPP) Government to effect the mass killing of black youths during the reign of former President Bharrat Jagdeo. This claim is not new, in fact, it surfaced well over a decade ago, even before Khan was made to serve time in a United States prison.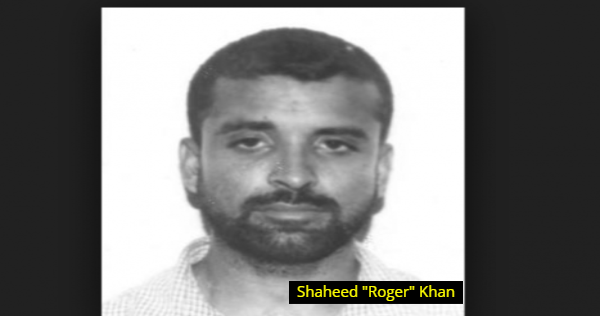 However, Khan is currently enjoying his freedom and is not actively being questioned by the police. Jagdeo finds this amusing.
In fact, the politician has made it a point to taunt the government about its failure to reveal the so-called truth to the nation.
As recent as today, Jagdeo asked again about why a Commission of Inquiry (COI) has not yet been set up to investigate the alleged killings of 400 persons during his party's tenure.
During a media conference at his Church Street Office, Jagdeo spoke about the constant allegations being made, that he and his administration aligned with criminal elements, and presided over possibly the bloodiest period in Guyana's political history.
"This has become part of the government's rhetoric," Jagdeo said adding that President David Granger has the power to ascertain the veracity of these claims, but refuses to do so.
He said that the government is afraid to call a COI because it will shine a light on its alleged involvement with "criminals."
"They have spun that tale for a long, long time in our villages and planted the stereotype about it…But if you were so sure about this, why not launch the COI into all of the killings: what happened at Bartica; what happened at Agricola; and what happened elsewhere," Jagdeo said.
Many government-aligned persons predicted that Khan's return would spell doom for the opposition, however, last month, the ex-convict was taken into police custody, questioned about the murders of political activist Ronald Waddell and boxing coach Donald Allison, then he was released on $200,000 station bail.
Khan was photographed with a beer just moments after his release.
Jagdeo, in referencing these occurrences, said that if the government truly wanted to find out Khan's involvement with his regime, they could have done so through a COI too.
"To my surprise, after we've been hearing that they will find out the truth when Roger Khan comes here, the President finally admits that there no credible evidence or witnesses against Roger Khan, that's today he said this. But he will not launch this COI into the whole period…Why doesn't he launch a Commission of Inquiry into the entire period?" Jagdeo asked.
The former president said that while he supports a COI into these claims, the process must be conducted by an international group and not persons handpicked by the regime.
"As I said before, an international group and [to] that group, we will present who were the ones; the intellectual authors and who were supplying the criminals and who were glorifying criminals."