A 45-year-old mother of six, who recently ended an abusive relationship with a man wanted by the police to serve jail-time, is tired of living in fear and as such is pleading for man's immediate arrest as he continues to send threats to her and family.
Michelle Nieuenkerk, a nursery-school teacher, said she has been living in fear throughout the last two years during which she shared a relationship with her abuser identified as Stravo Evans.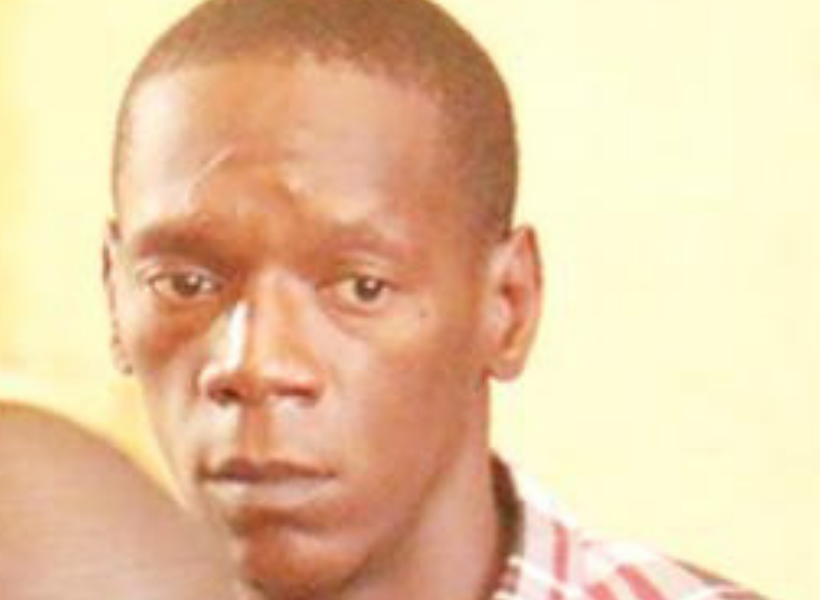 Months ago, Evans was sentenced in absentia to two years imprisonment but was never made to serve his time. He was placed on the police radar last week when he threatened to kill Nieuenkerk and harm her son.
According to Nieuenkerk, on Thursday last, she went to work where her ex-lover showed up and threatened to end her life simply because she did not buy him a birthday gift.
The fearful woman explained that around 08:30 hrs, Evans visited her workplace and requested to speak with her. She obliged the conversation during which he questioned her as to why she did not get him a present for his birthday.
Nieuenkerk said she responded, "I texted you what more you want?"
She told Guyana Standard that her response made Evans angry. She said that he immediately started to tremble and began raining his voice at her. Evans was eventually asked by the Head Teacher to leave.
Nevertheless, this did not stop the man from returning to the school around 15:00 hrs to threaten to hill her.
Nieuenkerk said that that time she ignored him until he was again asked by the security guard, cleaner and the Head Mistress to leave.
An annoyed Evans reportedly shouted, "y'all don't get in me and my woman story I will get my boys to rob and kill y'all."
He then drove off only to return shortly after on foot.
"I was in the class when I saw him walking with his T-shirt around his head but he did not stay long," she stated
Nieuenkerk said she went home where she received several WhatsApp messages from her abuser.
"When I open the message I saw that he sent a photo of himself posing with a gun. He told me he will kill me and disfigure my face." she related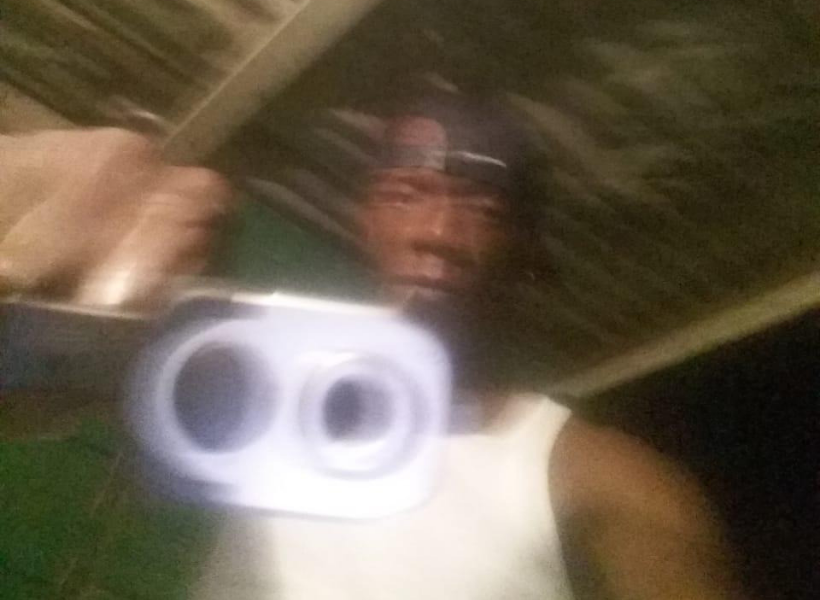 Nieuenkerk said that Evans further threatened to take revenge by harming the woman's 25-year-old son.
"I told him don't do my son anything because my son didn't do you anything…I does talk back to him because If I don't he will harm my son because he knows we are very close. I don't want him to hurt my son, "she said.
Nieuenkerk said that she was abused both physically and mentally on many occasions by Evans.
One such occasion was the day he threw a brick at her which caused injuries to her neck. This incident resulted in Nieuenkerk ending the relationship after a report was made to the police station.
Nieuenkerk said that she has lodged further reports at Ruimveldt Police Station.
She is hoping that Evans is apprehended so that she can live in peace.
Evans is no stranger to the courts. He was slapped with several charges ranging from illegal possession of arms and ammunition, abduction, murder, and robbery.