Police sources said that the mastermind in the Da Silva Street, Kitty, Georgetown attempted robbery and fatal shootout has a gunshot wound to his right upper side chest.
Delon Morgan, 33, called "Demon" was arrested around 05:45 hrs this morning at a roadblock in Cove and John, East Coast Demerara.
It is suspected that Morgan was fleeing the jurisdiction to seek medical attention since the doctor who was secretly treating his injury was arrested last week. Morgan might have been heading to neighbouring Suriname.
Morgan is said to be one of the shooters who was wounded when he and his accomplice attempted to rob businessman Deon Stoll in front of the El Dorado Trading, a gold dealership on Da Silva Street, Georgetown.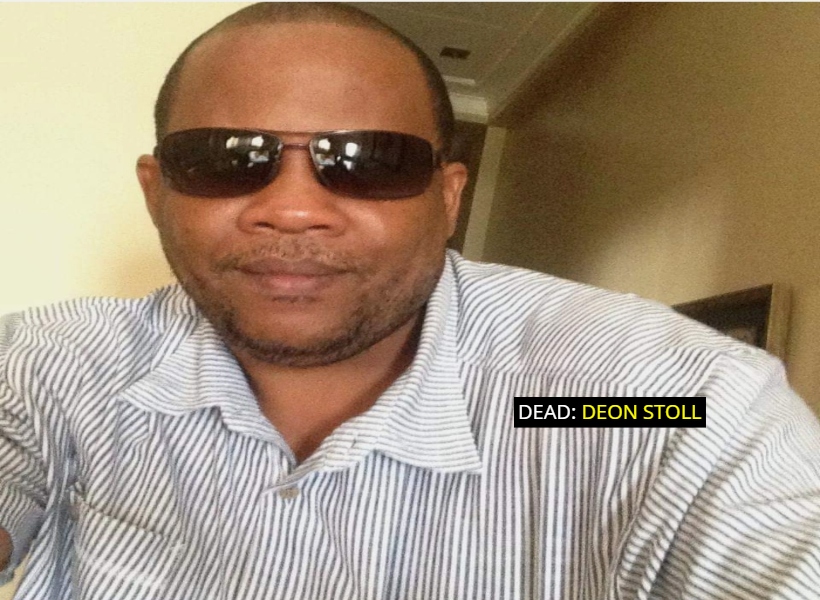 Stoll died in the process and his driver was wounded. The businessman managed to engage his killers in a shootout, injuring who the police believed to be Morgan. The second shooter is said to be Lennox Estwic, 23, of Lot 640 South Amelia's Ward, Linden.
Police sources said that the plot to rob the businessman was the brainchild of Morgan, who even handpicked his crew and gave each person their role. Five persons, including a doctor, were taken into police custody since last week.
Investigators were able to crack the case when the car used in the shootout was found abandoned in Peter's Hall. The owner of that vehicle led investigators to the getaway driver, who had rented the white Toyota 212 to work taxi.
It was the getaway driver who detailed Morgan's plan to the police and even led the lawmen to all the players involved.
Guyana Standard has been informed that the robbery of the businessman was in the making for almost a week. Based on the information provided by the getaway driver, he and his gang had planned to rob anyone who showed up at the Sheriff Street's business place since it is perceived that only 'big' gold dealers visit that establishment.
On the day of the robbery, Stoll showed up. As he was leaving, a car with three persons followed him to Kitty, where a second car with the shooters picked up and followed him to a second gold dealership in that area where the shootout took place.
The botched robbery was recorded on a surveillance camera. Estwic, the second shooter is on the run.