The East Coast Demerara Road Widening Project was expected to be finished at the end of last month, however, due to several hurdles, the project stands 80% complete.
The Ministry of Public Infrastructure (MoPI) said that the actual upgrades to the road commenced in 2017 and was scheduled to be completed at the end of last month, however, owing to traffic management issues, coupled with the extended rainy season, the project is now pegged to be completed at the end of this year (December 31, 2019).
"According to the contractors, they could not have worked at the pace they wanted as this would have caused a backup in traffic along the site. It was explained that the works required the road be destroyed before rehabilitation commence. This would have caused the traffic to move slower at such points," the Ministry reported.
The Ministry also reported that the contractors complained of suppliers not delivering materials on time, contributing to a slower pace of work. The removal and relocation of utilities within the project area similarly contributed to a delay in the completion of road works.
The contractors have since assured the Minister within the MoPI, Jaipaul Sharma, that they are equipped with the manpower and equipment they need to perform the task ahead. The project will see about 7.4 kilometers of road from Better Hope to Annandale being upgraded to a four-lane structure and 9.5 kilometers of the two-lane road from Buxton to Belfield being rehabilitated.
The Minister was told too, that three bridges along the expansion sites are to be completed as well as the installation of street lights, traffic signals and road markings.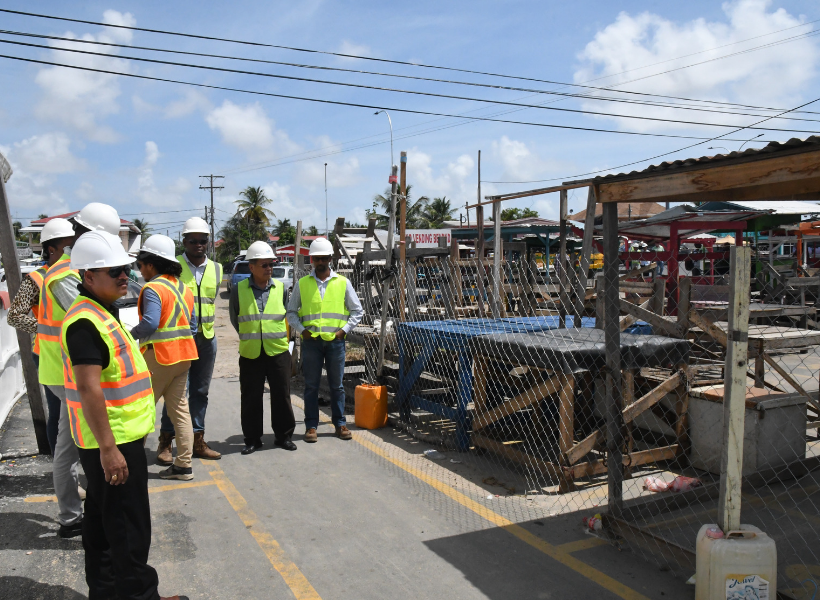 So far, about 70 street lights have been installed and are working. Approximately 100 more lights are to be installed along the four-lane road and about 205 will be placed on the two-lane road.
The work is being carried out by China Railway First Group Co. Ltd.
In 2016, the government and the People's Republic of China signed a GYD$9.6B (US$45.5M) concessional loan for the completion of the widening of the road. Guyana has contributed some $2.7B towards the project.