Ensuring availability of burial spots at the Le Repentir Cemetery is becoming more and more challenging, says Mayor and City Council's (M&CC) Councillor, Heston Bostwick. The state of affairs, he claims, comes as a result of years of "neglect", and the new Council's "inheritance of a broken system".
Nevertheless, M&CC is currently working on restoring the Cemetery to its initial profile of demarcated beds, proper drainage, and de-bushing practices.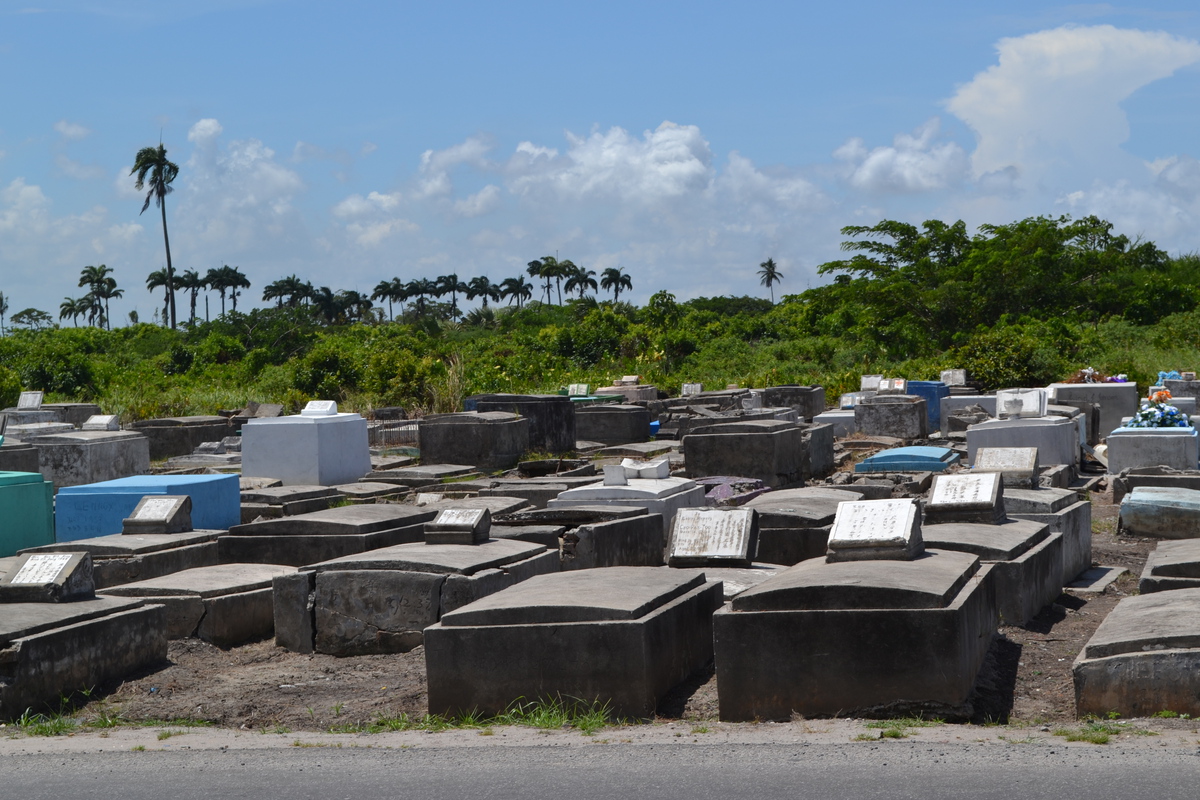 During an interview with Guyana Standard, Bostwick spoke about a long period when burials were being conducted in a disorganized fashion. He said that persons were not adhering to the rules of the site, especially when it came to utilising the appropriate demarcated areas.
Further, Bostwick explained that another threat to the availability of new burial spots is the thick buildup of vegetation on the land due to poor maintenance.
Providing Plots
Addressing the provision of new burial plots, Assistant City Engineer (Acting), Kabila Hollingsworth outlined the expansion plans. He said, "From Cemetery Road going east, approximately 200 metres, then another 400 metres going to Mandela Avenue, have been allocated for upgrading."
Hollingsworth also noted that the Council has already demarcated four beds at a section called "D-12″ of the General Burial Area, located south of Princes Street and in the vicinity of Victor Street.
"A bed traditionally is measured in rods, one rod is about twelve feet. Three rods by 25 rods equals one bed. One bed can accommodate about 42 tombs at three (3) layers. At section D-12 General, they are approximately 504 burial plots already prepared," he said.
Maintenance
As it relates to maintenance, Guyana Standard was told that the M&CC deals with this on two levels; drainage and turf. To better tackle this challenge, the council has proposed a partnership with private organizations.
The Central Islamic Organization Of Guyana (CIOG), through the government, has already extended its commitment to work along with the Council to keep their respective demarcated plots regularly maintained and irrigated.
The M&CC is also encouraging families of the departed, to get on board.
"Through discussion and collaboration, we can have better management," Bostwick said, while adding the Council will be moving to upgrade the registry at the cemetery so that the relatives of the deceased can be contacted and encouraged to participate when the turf around the tombs needs leveling.
Guyana Standard was told that the Le Repentir Cemetery is one of the largest in the world, stretching from Mandela Avenue to St. Stevens Street, with an average of 66 burials per month which adds up to approximately $1.5M per month.