With General and Regional Elections quickly approaching, the Peoples' Progressive Party/Civic (PPP/C) has announced that it wants the final Voters' List to be verified by international consultants. Also, the party wants to see beefed-up polling day security.
Conveying the party's demands earlier this afternoon was its Leader Bharrat Jagdeo who, during a news conference, said that going into the election on March 2, next year, with a "clean" list is paramount for the party.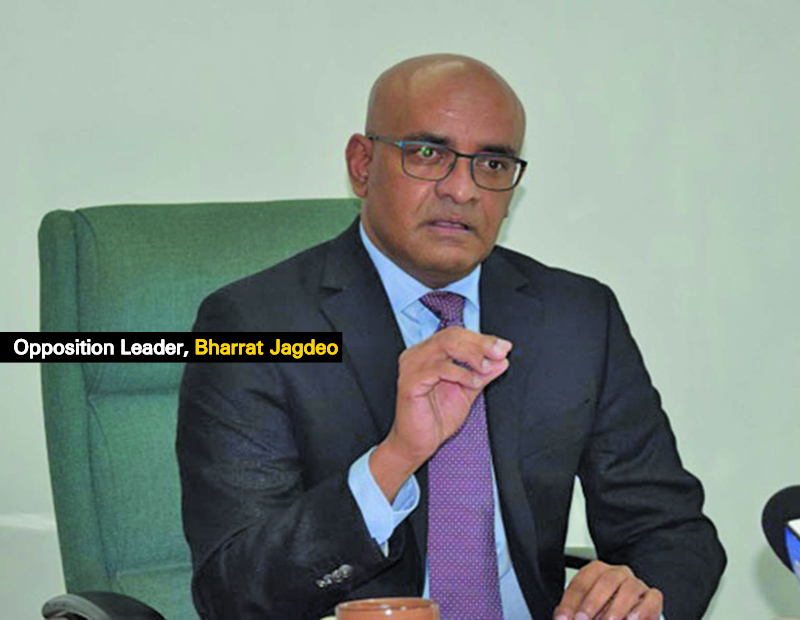 "We want to makes sure that there is no double registration, [and] that people's names are not removed from the list…We want to ensure that we have a clean list; we want to enhance polling day security. We want all the political parties to have even more representatives to see only people who are eligible to vote, will vote on that day," he said.
Jagdeo also told the media that he had made those suggestions during one of the discussions he had with President David Granger.
As it relates to GECOM's decision to remove the names of 25,0000 persons, who failed to uplift their Identification Cards from 2008, from the voters' list, Jagdeo said that his party maintains that the process is "illegal".
He said that the PPP/C is not against the removal of the names of persons, who died. "If GECOM wants to take off the names of people who have died, they can do so easily by getting the death certificates and publishing them, and then removing those names – we don't have an objection to that," he said.