Popular make-up artiste Lolita Callendar called "Lola" has made it clear that she does not have a cent to compensate businesswoman, Onika Pompey, who is seeking $800,000 for injuries she sustained during a fight with Callendar.
Callendar is currently facing an assault charge before Principal Magistrate Faith McGusty at the Georgetown Magistrates' Courts.
This morning, when the matter was called for another hearing, Callendar told the Magistrate, "I do not have a cent to compensate Onika Pompey. I have three kids to look after and I am a single parent. I am now trying to build back my business because y'all know what I went through."
After hearing this, Pompey insisted that she is willing to be a business partner with Callendar, whom she noted has lots of followers on social media. According to Pompey, "I told her (Callendar) we can come together and do business. She has lots of followers on Facebook and I have lots of products that we can sell. The two of us can make a million dollars every week."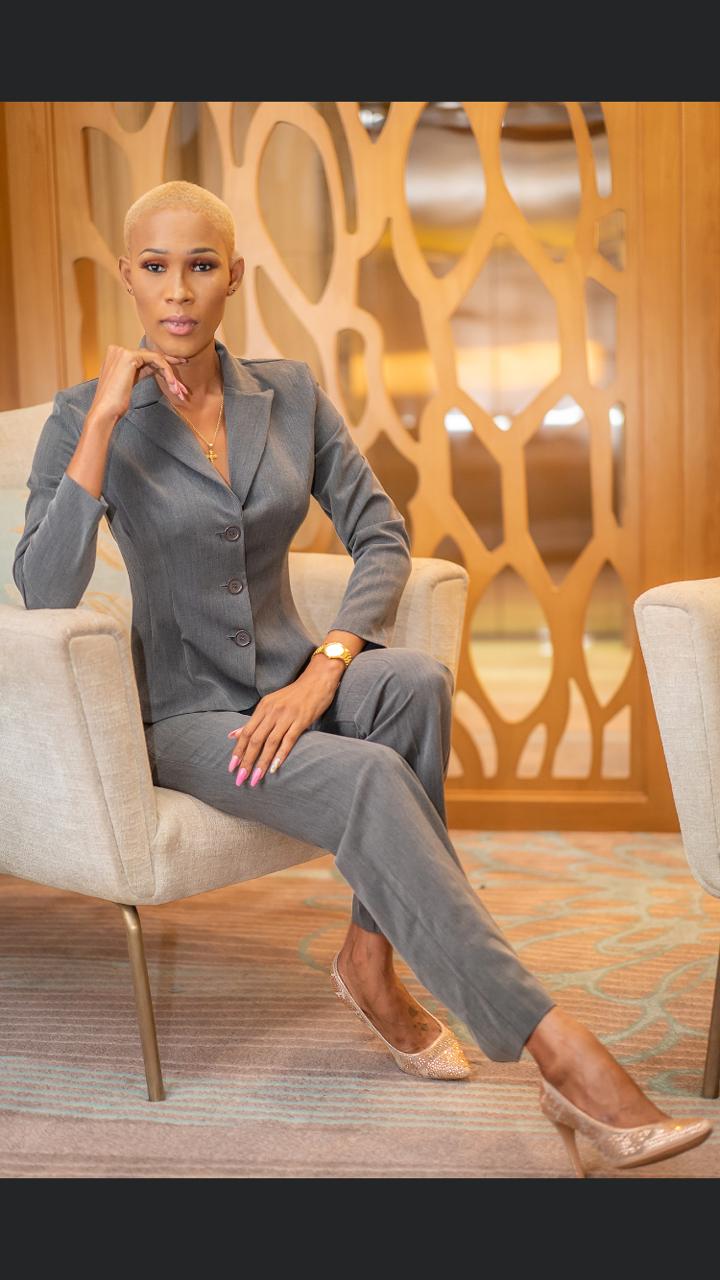 "Lola" then replied, "I don't want to go into business with Onika because we does fall out over money. Whatever the court decides that's it. I just want to live a peaceful life."
The Magistrate, after listening to both sides, told the women that she will view the video of the fight and make a decision in relation to the matter on December 5.
While Pompey was leaving the courtroom she observed reporters and exclaimed, "Y'all again"
She then turned to the Magistrate and said," I know I can't stop them from reporting but they need to stop spreading rumors. I didn't just spoke about my edges I talked about the other injuries I sustained."
Callendar, 28, of Lot 231 East Ruimveldt Housing Scheme, had pleaded not guilty to the charge which alleged that on April 6, 2018, at Leopold Street, Georgetown she caused grievous bodily harm to Onika Pompey.
On November 5, 2019, Pompey stood before Magistrate McGusty and stated "I don't want her to go to jail. She has done so much for the country and she is a role model."
She added, "I just want to be compensated because I need to fix my edges which were ripped out. I need the money to fix it because it is expensive."
The Magistrate had set today's date to report on the matter. However, since the women are unable to come to a decision, the court will have to proceed with the matter.
According to information, on the day question, 'Lola' and Pompey had a misunderstanding, which resulted in a scuffle.
It was reported that Pompey received lacerations about her body including several bites.
Last June, Callendar was sentenced to six months behind bars in the British Virgin Islands for falsifying her HIV test. She was recently released from prison.
According to information received, in April last, the woman had a male take an HIV test under the name "Lolita Callendar."
When the individual went to collect the results, he was in the company of the actual Lolita Callendar. At this point, the duo, upon collecting the results, informed the staff that they needed the "Male" to be replaced with "Female."
This caused the staffers at the medical institute to call in the police and Lola was arrested, charged and found guilty of the offence.