The Guyana International Petroleum Exhibition (GIPEX), which concluded yesterday at the Marriott Hotel, has seen participation from hundreds of companies, particularly Trinidadian firms that are keen on planting roots here to service the oil industry.
Guyana Standard spoke with several of these firms. Those who were not operating here already, are in the process of setting up shop.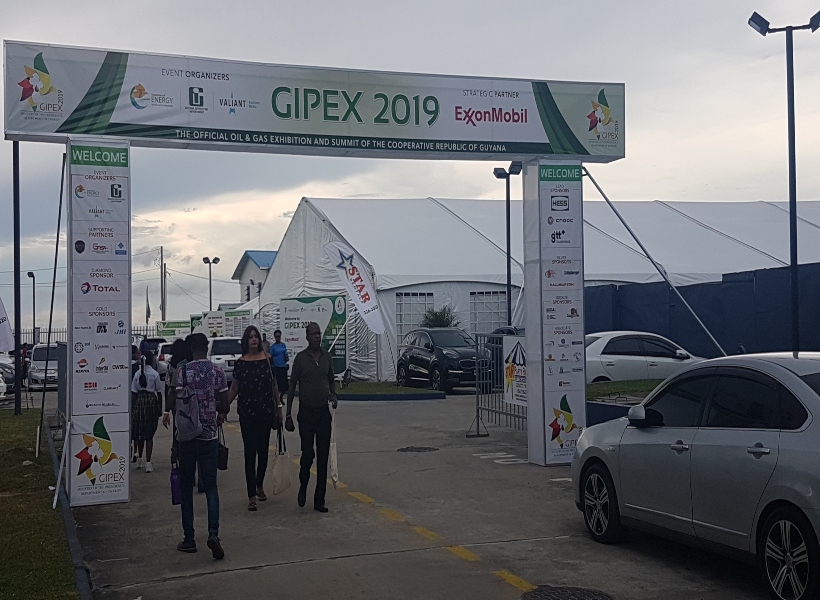 Firms with a keen interest in cementing themselves in Guyana include Precision Technologies Limited, Caribbean Resourcing Solutions, Target Solutions Ltd., Marine Consultants Ltd., Eve Anderson Recruitment Limited, Koehler Instrument Company Inc., Tiger Tanks, Atlantic JZ Energy, Beston Consulting, and H.M.S Engineering.
Eve Anderson Recruitment Limited is one firm that is eager to establish its name in Guyana. That company informed Guyana Standard that it is in the process of setting up an office in Campbellville. It wants to help locals find jobs that are best suited for them.
In the meantime, Guyana is still struggling to finish its draft Local Content Policy which would mandate that indigenous goods, skills, and services are given first preference in the industry.