The owner of Kosmos Grill and Bar and an off-duty cop were killed in an accident about an hour ago on the Rupert Craig Highway in the vicinity of Yokohama Trading.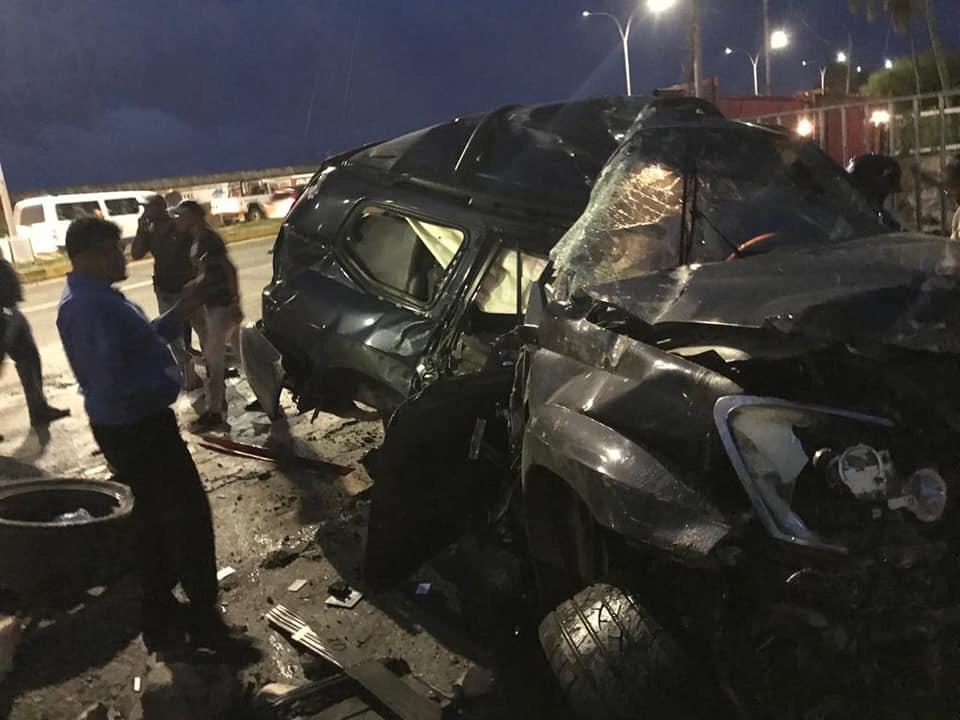 Dead are 37-year-old Dillion De Ramos of Lot 85 Dennis Street, Campbellville (Kosmos owner) and off-duty cop, Brian Eastman of Norton Street.
While De Ramos died at the scene of the accident, the policeman succumbed on his way to the Georgetown Public Hospital Corporation.
According to information received, the two men left the popular restaurant and bar located at Movietowne Guyana and were headed to the city in a Lexus, PTT 6775, when tragedy struck.
The businessman was driving. While details are sketchy at this point, a police source, who visited the scene, said that the businessman is suspected to have lost control of his vehicle and crashed into the car dealership's fence.
The victims' bodies were trapped inside of the vehicle for some time. The vehicle is damaged beyond repair.