The driver of the mini bus that was involved in a fatal accident earlier today at Fairfield, Mahaicony was speeding with a spare wheel on the left rear of the vehicle—a move that is considered dangerous.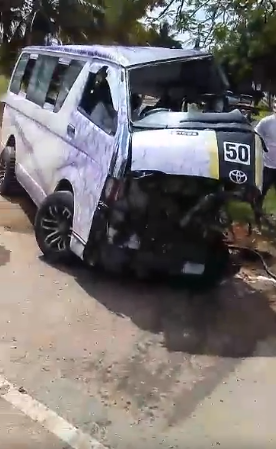 Spare tyres are intended for temporary use and it is a known rule that drivers should not exceed 50 miles per hour when using these replacements.
Divisional Commander, Yonette Stephens confirmed that the mini bus driver, Seechand Chandilall of Bath Settlement, West Coast Berbice, WCB, was speeding with a spare wheel on the vehicle. He died in the accident.
Guyana Standard has been informed that the mini bus was en route to Georgetown when it reportedly suffered a rear-end blowout and slammed head-on into a Banks' DIH distribution truck that was heading in the opposite direction.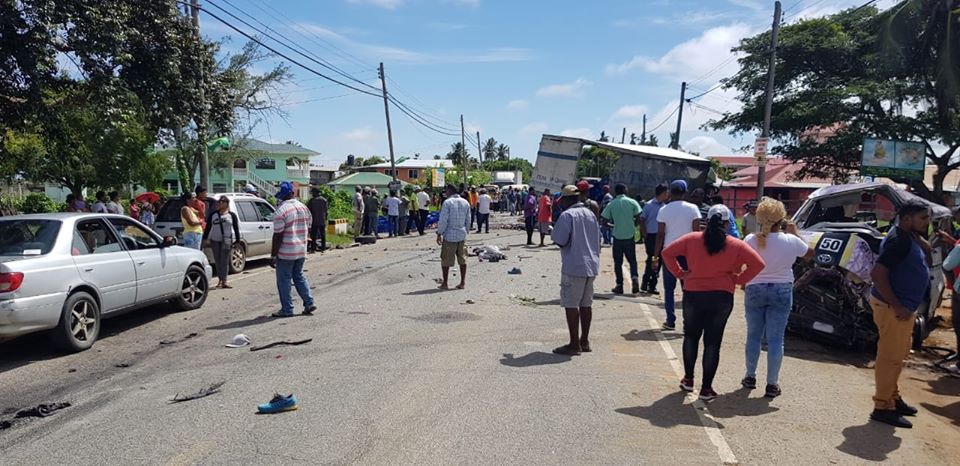 This move by the mini bus driver caused four persons, including a pregnant woman, to lose their lives—just a week before Christmas.
Confirmed dead are 31-year-old Alana Vaughn, a nurse attached to the Mahaicony Cottage Hospital. She was pregnant when she tragically met her demise; Keon Sealey, a medic at the aforementioned hospital; Maxwell Thom, 76 and Ewart Reynolds, 64, all of Mahaicony.
The injured persons have been identified as Angela Jacobs, 15; David Jacobs; Shurland Wills and Cecil Gordon. They were treated at the Mahaicony Hospital before being transferred to the Georgetown Public Hospital Corporation.
The driver of the distribution truck has been detained. The recklessness on the roadways has caused the Guyana Police Force to launch major road safety exercises in a bid to reduce the number of accidents.
Early October, last, five persons lost their lives on the Friendship, East Bank Demerara (EBD) public road when a presidential guard lost control of the car he was driving and slammed head-on into a private car.