Public Security Minister, Khemraj Ramjattan did not confirm or deny that he is the account holder of an overseas bank account which, according to the People's Progressive Party (PPP), has had over $US5M passed through it to date.
The PPP, via a Facebook post, about an hour ago, called on the Financial Intelligence Unit (FIU) to probe Ramjattan's ownership of the said account.
The post read: "We are calling on the Financial Intelligence Unit and other relevant state agencies to investigate the origin of money contained in a bank account established by Khemraj Ramjattan in 2016 at the Capital One Bank in Valley Stream New York. Over US$5M has passed through it to date."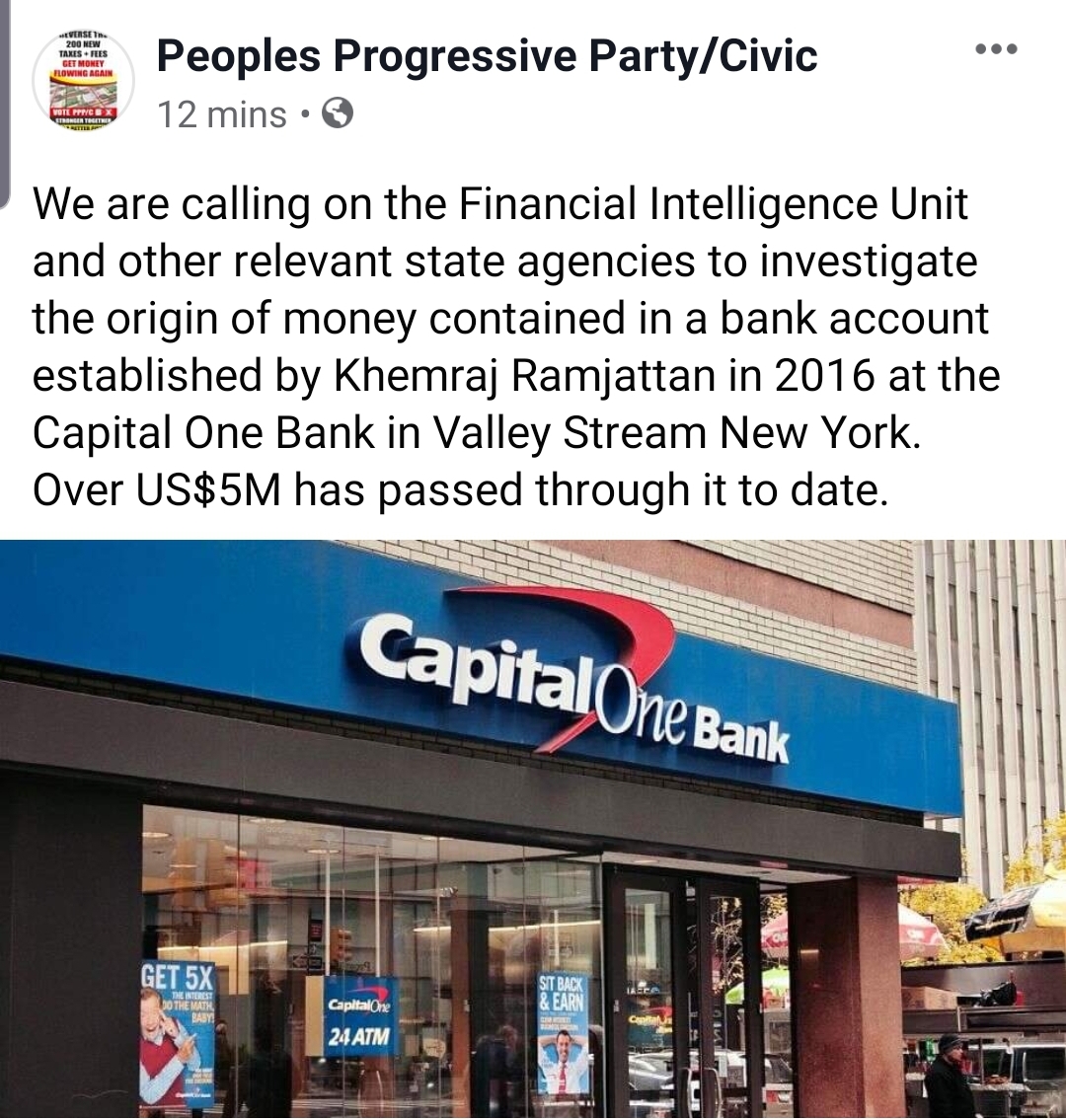 Minister Ramjattan was contacted by this publication and questioned about the veracity of PPP's statements. The Minister listened to the question and responded, "boooy!" before disconnecting the call.
This "secret" overseas bank account is one that the PPP, through its leader, Bharrat Jagdeo, has been hinting at for some time.