As Guyana receives the gravel to commence its responsibility as Chair to the Group 77 and China, the Nation will work arduously to ensure that the organisation enhances its image, credibility and strength. This was according to the Guyana's Prime Minister (PM), Moses Nagamootoo moments ago in New York, USA.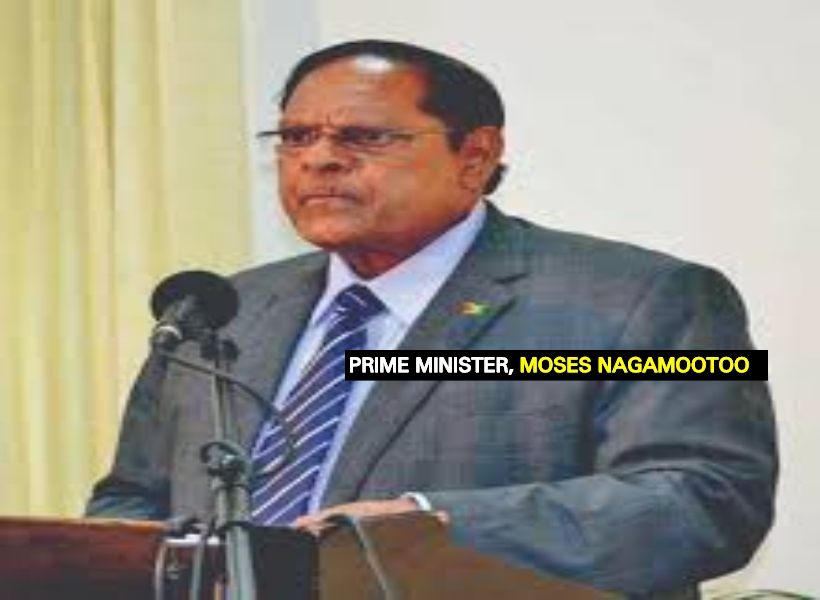 The PM, in his address to world leaders, said that the international situation gives an increasing cause for concern. He noted that notwithstanding the Paris Agreement and Sustainable Development Goals (SDGs), many developing countries continue to grapple with a plethora of grave challenges, with respect to ravages caused by climate change, hunger and diseases.
He noted that there is a "deepening deficit" of trust and inadequate means of implementation, including, with respect to financial resources, trade, technology transfer and capacity building.
While observing that 2020 is already "chock-full" of significant undertakings and challenges that will sternly test the mettle of the Group, it must be easily evident, therefore, that nothing short of a strong, credible and focused G-77 will enable leaders to be equal to the demands of the time.
"For this reason, it is to these core imperatives of working for a strong, credible and focused G-77, to which our energies as Chair will be dedicated. In a word, we envisage that during 2020, we can preserve and enhance the image and character of our Group as the largest negotiating bloc within the United Nations," Nagamootoo said.
He added that the G-77 is strong when it is united, and when it acts in solidarity. The PM reminded that as a large group, circumstances, realities and experiences tend to vary greatly, nevertheless, members must increasingly ensure that their diversity continues to be a source of strength.
Moving on to trustworthiness, Nagamootoo said that the G-77 derives its credibility based on its operation on a principled basis. Therefore, he noted that the G77 can up its reliability through consistent and coherent action, whether in defence of its core foundational principles or in the pursuit of the implementation of concrete programme and initiatives.
"We must work to ensure that our credibility is never subject to question," he said.
With regards to focus, Nagamootoo noted that the group is focused when it has clear and common objectives.
"The G-77 is focused when we exercise leadership on issues of global importance. While our working methods and approaches have served us well, we must continue to review, renew and revitalize our methods and modalities of work to ensure that the Group is optimized to pursue the best interests of and undertakings mandated by the Group," he said.
The G77 is the largest inter-governmental organization of developing countries in the United Nations, which provides the means for the countries of the South to articulate and promote their collective economic interests and enhance their joint negotiating capacity on all major international economic issues within the United Nations system, and promote South-South cooperation for development.
The State of Palestine served as chair for 2019.