The National Drainage and Irrigation Authority (NDIA) has commissioned its fourth Regional office.
The new branch office located at Cotton Field, Region 2, will complement the services of the NDIA's main office at La Bonne Intention by providing drainage and irrigation services directly to farmers in the area.
Some $39Million was spent on constructing the building which took just over seven months to be completed.
An elated Frederick Flatts, Chief Executive Officer (DEO) of NDIA, reflected that in 2015 when the current administration took office, Minister of Agriculture, Noel Holder saw the need for the agency to have its own branch offices throughout the country.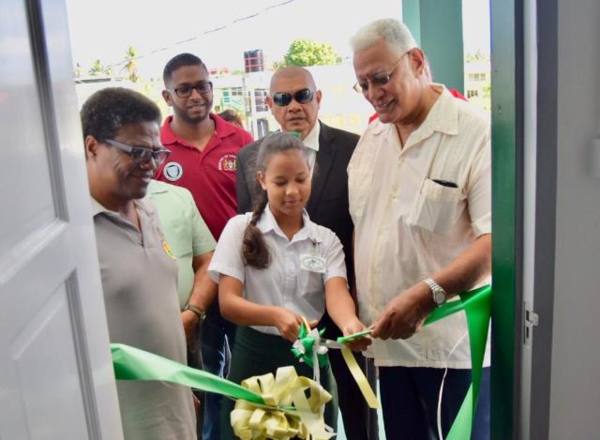 To date, offices have been established at Tarlogie in Region 6, Onverwagt in Region 5, and Den Amstel in Region 3. There are plans to set up similar offices in Regions 8, 9 and 10.
Minister Holder, who delivered the feature address at the brief commissioning ceremony, noted that decentralisation of NDIA's services was a vital part of his ministry's strategy to maximise and increase its impact.
"Flood risk management is a critical area of focus for the Ministry of Agriculture as Guyana is vulnerable to flooding, particularly in the coastal areas which are below sea level. The Ministry of Agriculture, through the NDIA, has also been concentrating on water management since most of Guyana's agriculture is practised in the low-lying regions" he explained.
The minister noted that while NDIA has been conducting services in the region for years, there was no direct support base for the farmers until now.
Also, in attendance was Regional Executive Officer, Denis Jaikarran who remarked that "based on the feedback from residents and farmers, they say they are in a better position than they were five years ago."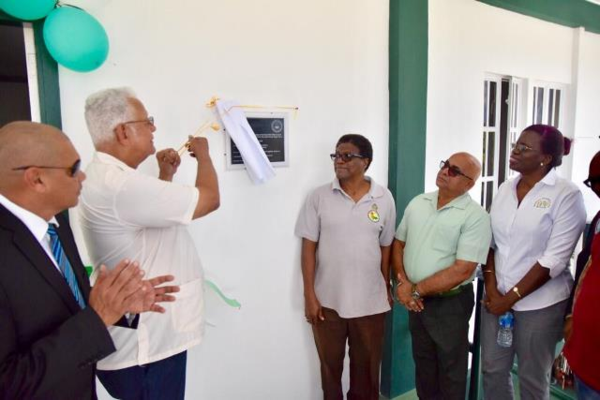 Region 2 is the third-largest rice-producing region behind Regions 5 and 6. Therefore, the availability of drainage and irrigation services in the form of technical personnel and equipment is a huge factor in ensuring productivity remains optimal and the people in the region reap the economic benefits. (Extracted and modified from the Department of Public Information)