Two weeks after he was sentenced to life imprisonment with the possibility of parole after 20 years for killing his 18-year-old girlfriend whom he stabbed 41 times, Shivanand Roopnarine had filed an appeal against the custodial sentence. In fact, he says the sentence is too severe in all the circumstances of the case.
Though initially indicted for the murder of his girlfriend, Alicia McPherson, Shivanand, 26, opted to plead guilty to the lesser count of manslaughter, thereby, admitting that on April 19, 2015, he unlawfully killed the young woman. Following his admission of guilt, Justice Sandil Kissoon imposed the sentence at the High Court in Georgetown.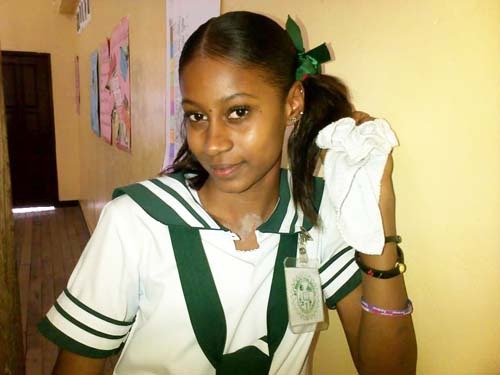 Based on previous reports, police had issued a wanted bulletin for Roopnarine shortly after the killing. In a caution statement to the police, Roopnarine is said to have admitted to stabbing the teenager multiple times about her body after meeting her in the company of another man at a dance in Sophia, Greater Georgetown.
McPherson was discovered in a pool of blood in a toilet at the dance. Her cause of death was given as shock and haemorrhage due to multiple stab wounds. Roopnarine, who had been on the run, was only arrested some 12 months after the crime. During his address to the court, a remorseful Roopnarine had begged his girlfriend's family for forgiveness. He had insisted that at the time of the killing he was intoxicated and still cannot remember what happened.