Chief Operating Officer (COO) of Hess Corporation, Greg Hill, announced yesterday that the work programme for the Stabroek Block will see the first half of 2020 being dominated by appraisal activities, primarily in the greater Turbot area.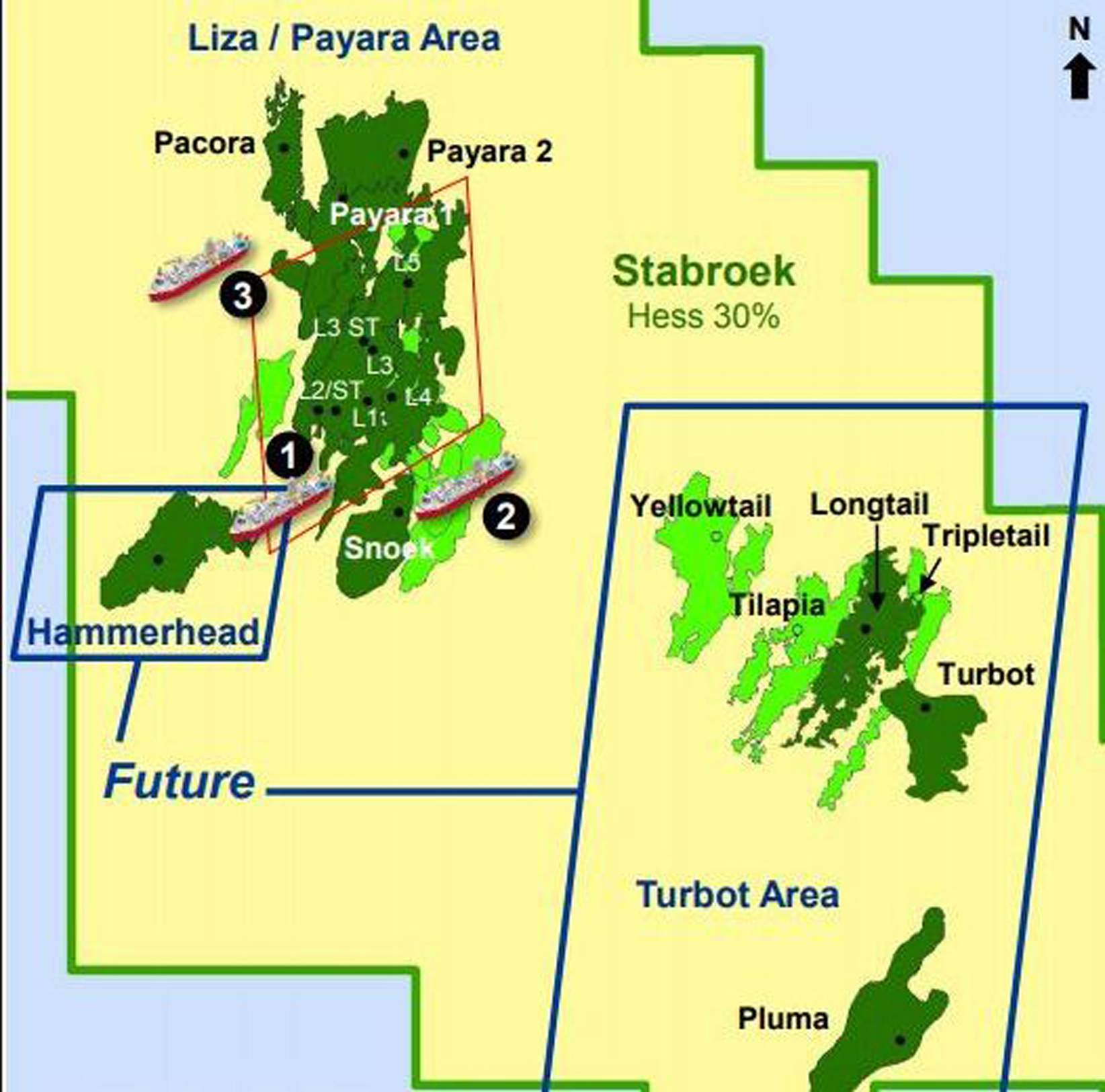 During his company's fourth quarter of 2019 earnings call, Hill said that onlookers can also expect to see drilling developments taking place. In this regard, Hill highlighted that the Noble Bob Douglas will continue drilling of development wells while revealing that ExxonMobil intends to bring in a fifth drillship later this year.
After the Noble Tom Madden completes the evaluation of the Uaru discovery that was made this week, Hill said that it will move to development drilling for Liza Phase Two. The Guyana Standard understands that the Stena Carron is currently engaged on a well test at the Yellowtail discovery, after which it will drill and test the Yellowtail-2 appraisal well. After completing the evaluation programme for Mako-1, the Noble Don Taylor will next drill and test the Longtail-2 appraisal well.
In the second half of the year, the Hess COO said that ExxonMobil plans to drill several new exploration wells, including some that will test the emerging deeper plays on the Stabroek Block.
With Guyana's operations getting bigger and better, Hill said that the company continues to be further positioned to deliver industry-leading returns, material free cash flow generation, and significant shareholder value.