By Michelangelo Jacobus
After Sunday night and three days of fierce competition in the Guyana Table Tennis Association's (GTTA) National Championships, Christopher Franklin was crowned the Men's National Champion while Natalie Cummings claimed the Women's title.
In a day filled with epic battles, Franklin defeated tournament favourite Shemar Britton in the Men's final just after 22:00hrs on Sunday night at the Cliff Anderson Sports Hall (CASH) on Homestretch Avenue.
The final was a five game thriller as the match ended 3-2 in favour of Franklin; he got off to a flyer opening up a two game advantage as he took them with scores of 11-6 each, however Britton stormed back to draw things level taking two games in scores of 12-10 and 11-7.
But Franklin held his nerve to take the decider at 11-7 and claim the Men's national title.
Earlier in the afternoon, Franklin had a relatively easy path to the final while Britton was dominant.
In the round of 16, Franklin dispatched junior national player Krystian Sahadeo 3-0 (11-7, 11-9 and 11-5) while Britton eased pass Warren Hackshaw 3-1 (11-9, 11-4, 10-12 and 11-4).
In the quarter-finals, Franklin faced Guyana's top junior player in Jonathan Van Lange, it was a relatively easy win for the eventual champion but Van Lange managed to take a game off of him as it ended 4-1 in sets of 11-7, 11-5, 11-4, 9-11 and 11-4.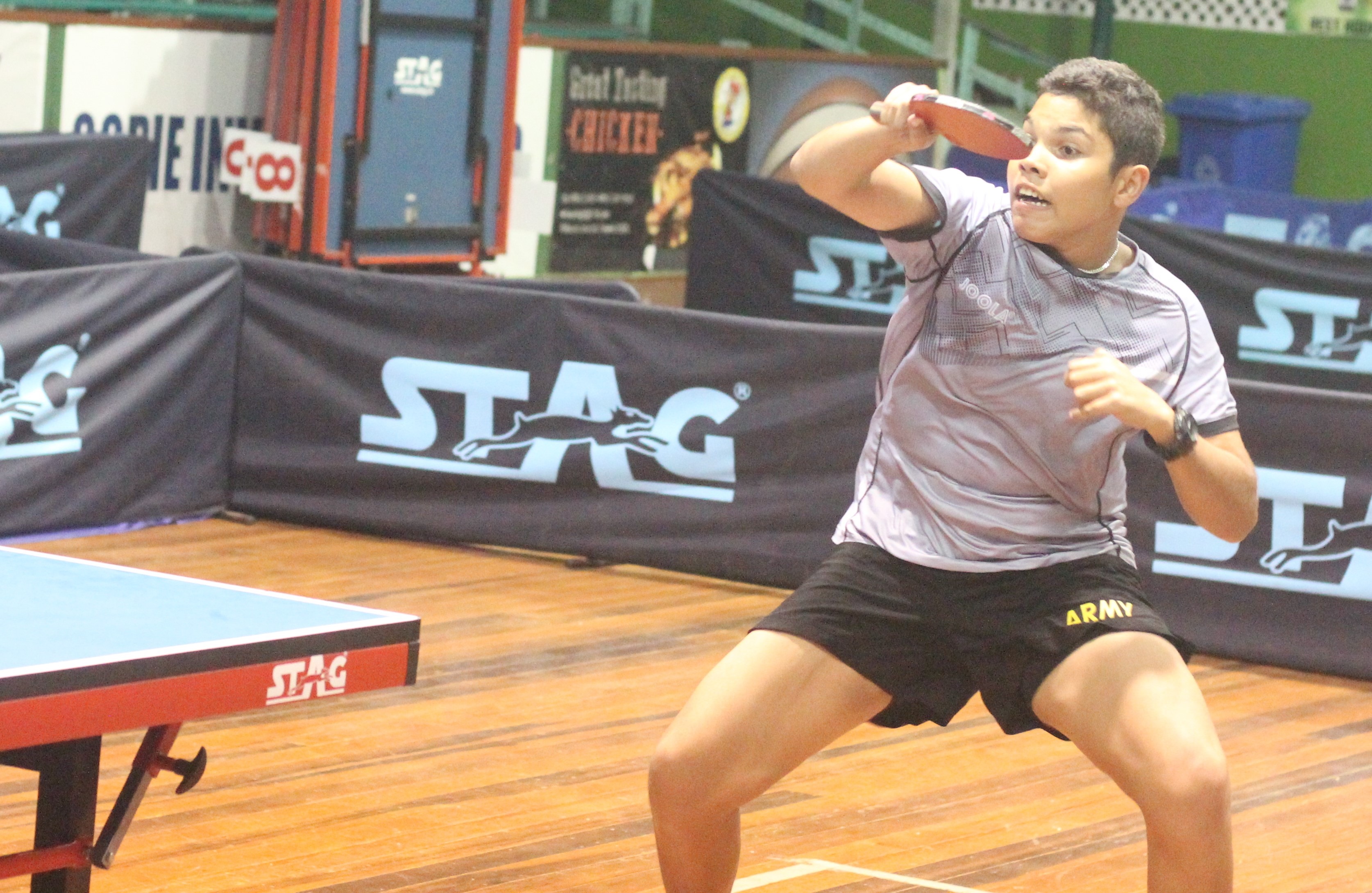 Meanwhile, Britton dominated Orin Hinckson with a 4-0 win (11-8, 11-5, 11-5 and 11-6) before he claimed an even more impressive win in the semi-finals over former national champion Nigel Brian. He booked a place in the final with a 4-0 win blanking out Bryan in 11-5, 11-7, 11-4 and 11-6.
Franklin had cemented his place in the final with a 4-1 win over last year's Champion Joel Alleyne taking that match in 11-6, 13-11, 6-11, 11-3 and 1-4.
Arguably the match of the day, the U-21 Men's final produced an epic earlier in the night as Elishaba Johnson claimed the title with a 4-2 win, narrowly avoiding a comeback defeat at the hands of a resurgent Jonathan Van Lange.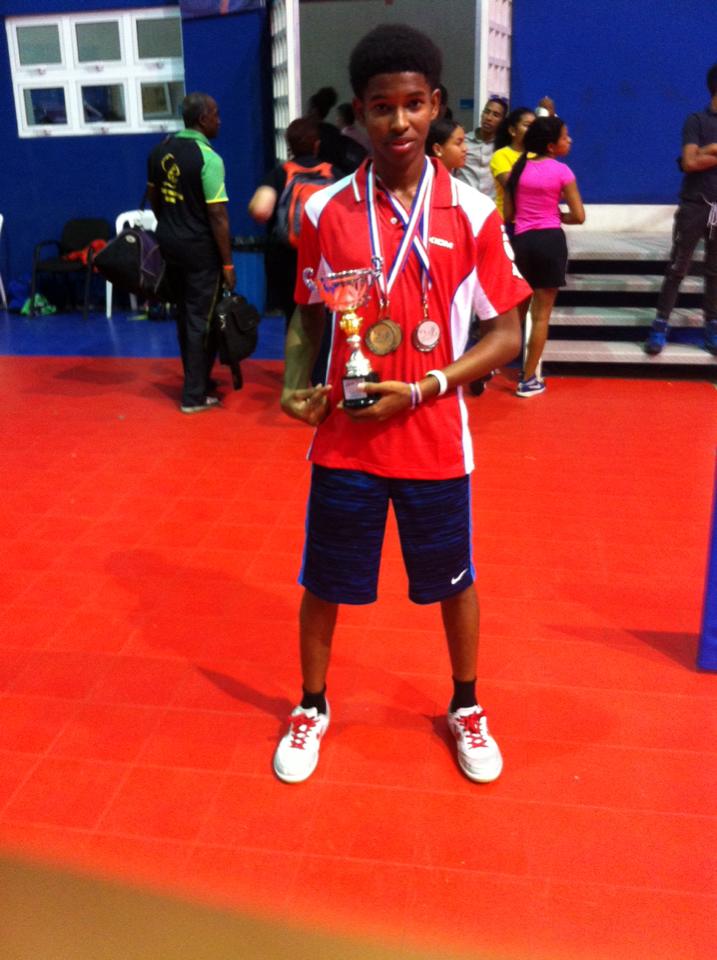 Johnson had opened up a 3-0 gap (11-7, 11-5 and 11-5) and seemed on course for a straightforward win but Van Lange was full of heart and stormed back to claim two games at 11-8 and 11-8. Heading into the sixth game, Van Lange looked as though he was on course to level things as he had a 10-8 lead on Johnson, but the latter fought valiantly to take things into deuce. At this stage, the small gathering of spectators was on the edge of their seats and first Johnson won an advantage but conceded immediately after, however he held his nerve and won two more points to take the match and title at 13-11.
Their rivalry was not done though and Van Lange would return to have his revenge in the 'B' Class final in which he defeated Johnson 4-2 with games of 11-5, 11-9, 10-12, 11-13 and 11-8.
The 'C' Class Open final was entertaining and went down to the wire as Kyle Chung held his nerve to beat Troy McRae 3-2 with games of 11-9, 8-11, 9-11, 11-9 and 11-9.
Natalie Cummings was crowned the Women's champion without much competition as she racked up 6 points in the round robin format while Thuraia Thomas and Crystal Melville settled for second and third respectively.