People's Progressive Party/Civic (PPP/C) Leader, Bharrat Jagdeo and Presidential Candidate, Dr Irfaan Ali, have instructed attorney-at-law and former Attorney-General, Anil Nandlall to institute legal proceedings against Guyana National Newspapers Limited (GNNL), the publisher of the Guyana Chronicle and its Editor, in his personal capacity, for what they deemed to be "gross libel" published in the newspaper.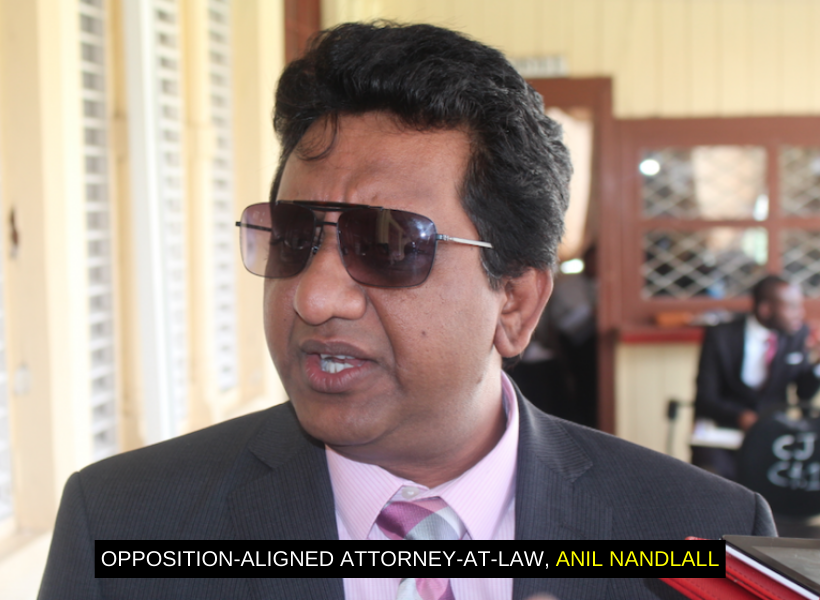 The party executives are contending that the article: "Jagdeo, Ali among public officials who fail to file 2018 asset declarations" which appeared in the paper's February 9, 2020 edition, is "blatant and gross untruths intended to tarnish the character and reputation" of the politicians.
Nandlall, in a Facebook post, said that the article is intended to cause the status of his clients to be lowered in the estimation of right-thinking members of society.
The lawyer referred to the article as a "gimmick"; saying that it is intended to detract attention from a long list of Government Ministers and Officials, including the Attorney General, for committing the criminal act of failing to file the relevant declarations with the Integrity Commission, in accordance with the Integrity Commissions Act.
That list was published some days ago in the official gazette.
"I wish to remind that the said offence carries the penalties of both a fine and a term of imprisonment. The politicization of this flagrant violation of the law is most unfortunate. That a PPP/C candidate sits on the Commission has absolutely no connection whatsoever to the wilful refusal by Ministers of the Government to comply with provisions of the law. Needless to say that the legal proceedings which will be filed will certainly be pursued to the end even after APNU/AFC loses the government at the coming elections," Nandlall wrote.