More than a year ago, Transparency Advocate, Ramon Gaskin took a case before the High Court against Minister of Natural Resources, Raphael Trotman and added respondents, Esso Exploration  and Production Guyana Limited (ExxonMobil's subsidiary), Hess Corporation and CNOOC/NEXEN, to quash the decision of the Minister to grant the said companies a Petroleum Production License dated June 15, 2017. His case also called for the High Court to prohibit the Minister from taking any steps in furtherance of the Petroleum Exploration and Production Act until Hess and CNOOC/NEXEN are given individual environmental licenses.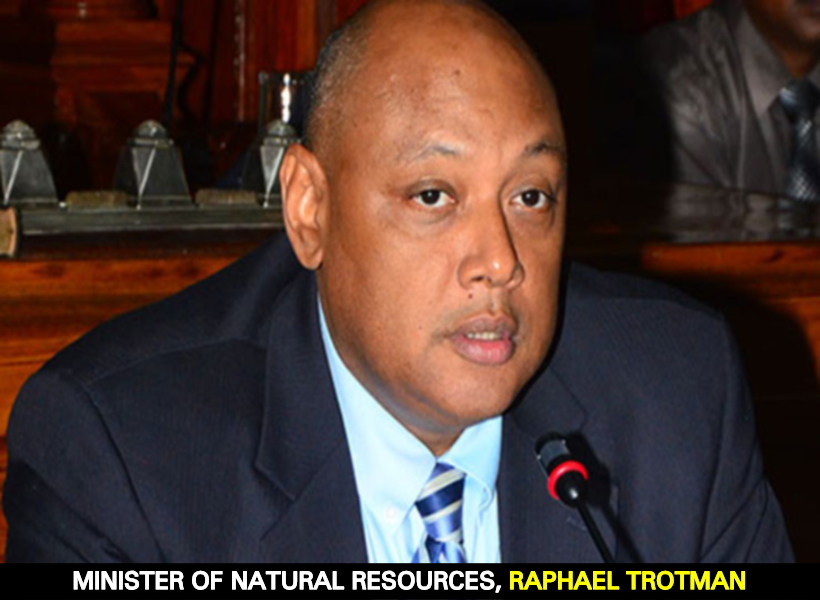 Gaskin who was represented by Attorneys-at-Law, Seenath Jairam S.C and Melinda Janki, strongly contended that the two companies, Hess and CNOOC/NEXEN, require individual  permits and not just ExxonMobil's subsidiary which is the operator of the block. In light of this, he contended that the Minister acted in contravention of the Petroleum Act by granting the license.
Upon hearing the arguments of both sides, Chief Justice (ag), Roxane George was keen to note that the application by Gaskin contained many paragraphs which were irrelevant to his case, therefore making it prolix. And despite the claims made by Gaskin, the Chief Justice ruled that the license was properly issued to Exxon's subsidiary while noting that she agrees with the retort of the respondents, who through their Attorney-at-law, Nigel Hughes, argued that there was no need for all three of the partners to be issued separate environmental licenses in order for the Stabroek Block to be developed.
Jairam SC registered his disagreement with the Judge ruling in favour of the defendants while his colleague, Janki, said that they remain firm in their view that the Environmental Protection Act was not designed to grant an environmental permit for a project but that the Act was designed so that each developer that is named on a project must secure an environmental permit authorizing them to carry out the project. Gaskin's attorneys told the court that they will be filing an appeal.
As for Gaskin, he expressed concern over the length of time a judicial review case has taken for determination. He said, "I am disappointed that the decision has taken so long and that it has taken a year and a day to deliver a relatively short written decision."
In relation to costs, the court has ordered that Gaskin pay $100,000 for action brought against the Minister. In their objections to this, Jairam S.C said, "The award of costs against the Applicant Ramon Gaskin could have a chilling effect on public interest litigation."
Janki agreed with her colleague while noting that Gaskin has been vigilant on behalf of the public interest and to penalise him in costs for G$100,000 in an action brought against a Minister in the public interest is somewhat unusual.  She said that persons who want to step forward and uphold the rule of law are likely to be deterred in future.