The Alliance for Change (AFC) has been incorporated since its inception, and every dollar acquired or expended during this campaign season is subject to auditing, and those statements are public, the party leader, Khemraj Ramjattan said today.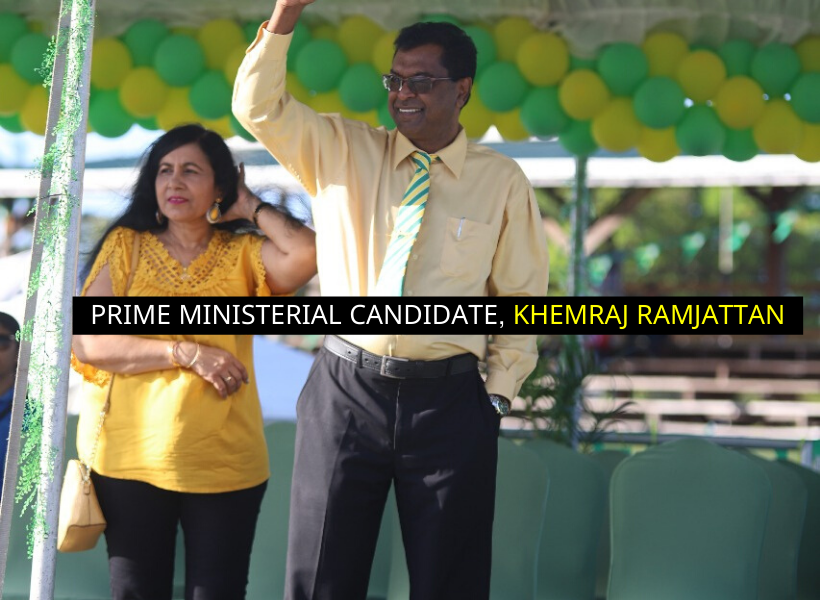 He told the Guyana Standard that the AFC is the "only" political party in this country that has been incorporated – AFC Inc.
"All the monies that we get as donations and contributions, and all those things, we have to give an annual report to the Registrar of Companies. Ramesh Seebarran is our auditor. So, if we spend $60M this year behind this campaign, you'd expect that our report will so have it. Our report for the 2015 campaign has it. It is all at the Companies' Registrar. We are probably the most transparent of all the political parties, and it is a thing that we have going since our inception," he said.
There is at least one other political party that has made its campaign finances public. The Citizenship Initiative (TCI) did so on February 11, saying that it was in keeping with their commitment to transparency made last October.
"We committed then, and since, to release information on our own campaign finances before and after the elections. Today, we fulfill as promised the first part of that commitment," Executive and TCI Founding Member, Shazaam Ally said in a release.
According to the party, it received 27 donations amounting to more than $2.5M.
APNU member, Brigadier (Rtd) Edward Collins, who was with Ramjattan this morning, was asked if the APNU will be open to making its campaign finances public, to which he responded: "I will not like to speak on behalf of the APNU in that regard. My purpose was to bring a message for the joint-services."
Collins' mandate at the conference was to pitch Coalition re-election as the joint services gear up to vote tomorrow.