Once the People's Progressive Party/Civic (PPP) wins the upcoming General and Regional Elections, all charges against its Presidential Candidate Irfaan Ali will be quashed.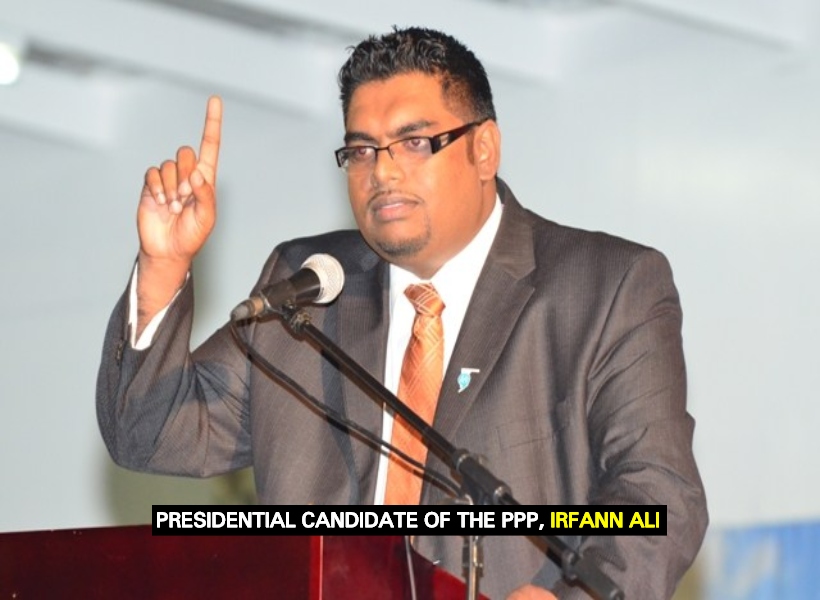 This is according to PPP official, Anil Nandlall who served as Attorney General and Minister of Legal Affairs from 2011 to 2014 under the PPP regime.
Nandlall made this disclosure yesterday during an interview with radio personality Stan Gouveia on the programme "Hot Seat".
According to Nandlall, the 19 charges for land fraud against Ali "amounts to no charge at all" as they are politically inspired.
Nandlall said that he and his party stand firm behind their Presidential Candidate. He said that he would only have taken a different stance if Ali was facing charges for child molestation, murder or stealing from a bank.
He made it clear that he will not condemn his colleague.
He added, "I myself am the victim of a trumped-up charge for two law books. Basil Williams (sitting Attorney General) instructed SOCU to charge me. I know this; I have the evidence."
In fact, he said Williams should be the one facing charges since he has squandered billions of dollars "through his incompetence."
For instance, Nandlall accused Williams of wasting US$1M on the Caribbean Court of Justice (CCJ) leg of the no-confidence motion cases "to argue foolishness."
While he did state what offence Williams should be charged with, Nandlall said there is sufficient basis to charge him.
"He (Williams) should definitely get life imprisonment," Nandlall told the moderator.
Ali, according to SOCU, between 2011 and 2015, conspired with persons unknown to defraud the Government, when he acted recklessly by selling 19 plots of state lands at Plantation Sparendaam and Goedverwagting, East Coast Demerara.
The plots land which were sold for a mere $39.8M are valued at $212.4M, SOCU said.
During the interview, Nandlall was keen to point out that Director of Public Prosecutions (DPP) Shalimar Ali-Hack and PNCR Executive member Gary Best are beneficiaries of lands sold by Ali.
Best, Nandlall added, "killed somebody and up to now cannot be charged and is somewhere overseas allegedly recovering." It appears as though Nandlall was referring to an accident involving Best and former national cyclist, Jude Bentley.
Turning his attention to former Minister of Finance under the PPP government, Ashni Singh and former Chief Executive Officer (CEO) of National Industrial and Commercial Investment Limited (NICIL) Winston Brassington, Nandlall said they were still charged even though they obtained valuations for lands they sold.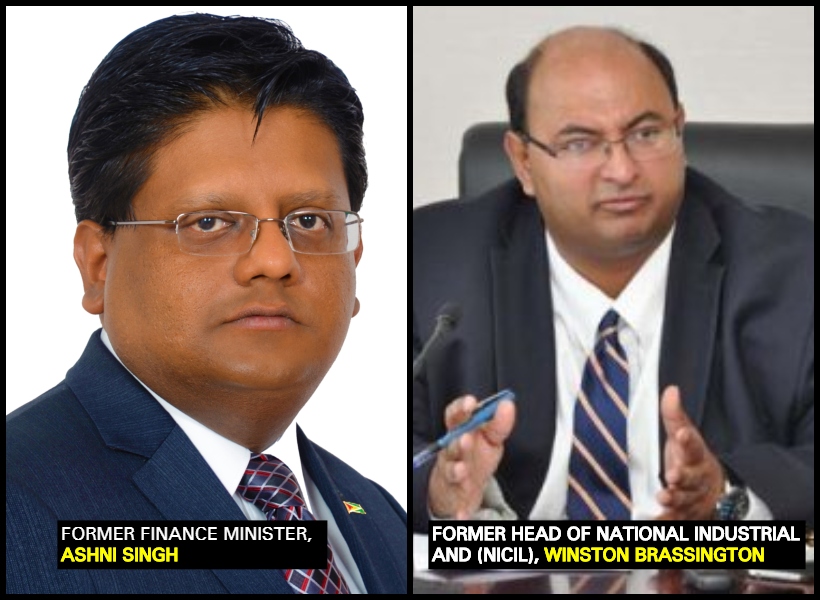 Together, the two men are accused of selling 10.002 acres, 4.7 acres and 103 acres of State lands without first obtaining a valuation, as well as selling the lands way below the price it was valued at by a competent valuation officer. The offences were allegedly committed during 2008, 2009 and 2011.
On closing, Nandlall vowed, "Once we [PPP] win [the elections] we are going to quash every single one of them [charges]. We are going to quash them, throw them in the bin."
He continued, "The relevant authorities will have to quash them because if they were acting independently in the first place those charges should have never been instituted."
The separation of powers is an essential element of the Rule of Law and is enshrined in the Constitution. It prohibits the Executive from interfering with the judiciary.
As it is, both Nandlall and Ali had gone to the High Court to challenge the legality of the charges against them. Both of their applications were thrown out.
Obviously dissatisfied with the ruling, they filed similar applications at the Court of Appeal. While the court's ruling on Ali's applications is pending, Nandlall's own was dismissed.
Nandlall has indicated that his next stop is the CCJ.