The failure by the relevant authorities to implement recommendations from election observer groups is worrying, says Head of the Caribbean Community (CARICOM)'s Election Observer Mission (EOM), Cynthia Martyr.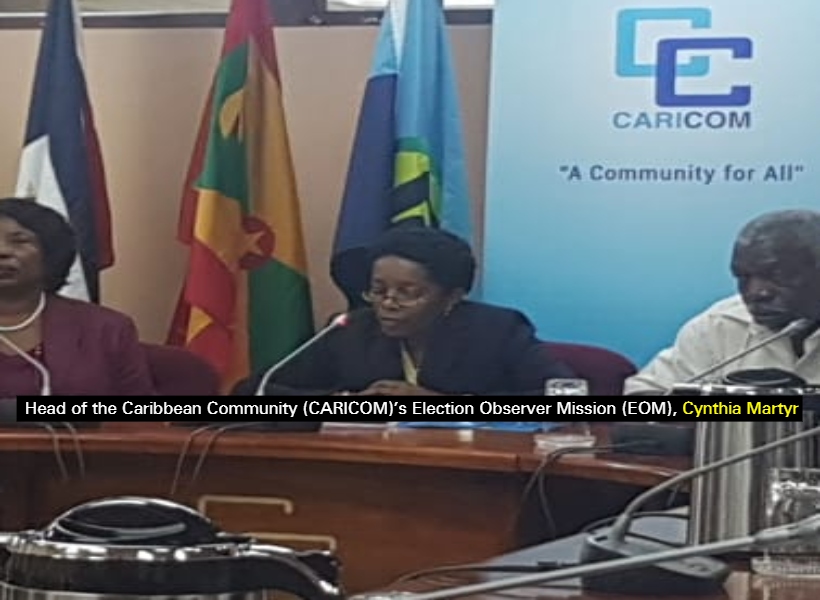 During a media engagement at the CARICOM Secretariat Building in Greater Georgetown, moments ago, the chief observer said that apart from CARICOM EOM, other observer groups' recommendations continue to fall on deaf ears.
"…[The] Mission has not been satisfied at all with the way that the government has been dealing with the recommendations that have been made. Suffice to say, CARICOM is not the only mission – observation mission – that has made recommendations; documented those recommendations; and yet, no one seems to pay any mind to those observations and recommendations," he told the Guyana Standard.
Martyr said that it requires the will of the Guyanese leaders to implement these recommendations, as she acknowledged there is nothing that can be done to get Guyana, an independent nation, to do what it must to preserve the democratic process.
Nevertheless, she noted that CARICOM is committed to the preservation of the democratic process in Guyana, and therefore, the community can – through diplomatic interventions – assist Guyana in bettering its systems.
"Unless CARICOM assists its member states in preserving its democratic electoral process, the whole commitment to democracy would resound to naught," she said.
The Official told the media that at the end of her stint here in Guyana, she will try again to speak with the officials at CARICOM and the local authorities on the issue.
She said that two former CARICOM Prime Ministers – one of whom, is the actual signatory to the CARICOM Treaty – can lend their expertise to Guyana in this area.
"Guyana is still in the same situation, electorally, and it was all those years ago. So, I am determined to impress upon these two leaders that they have to find some way to assist Guyana – it looks like we'll have to actually hold Guyana's hands," she said.
The Commonwealth Elections Observer Group (CEOG) would have also shared similar sentiments regarding the non-implementation of recommendation.
Head of the CEOG, former Barbados Prime Minister, Owen Arthur told the Guyana Standard this afternoon at Cara Lodge, Georgetown, that the mission is aware that many of its recommendations regarding electoral and constitutional reform in Guyana, remain to be implemented.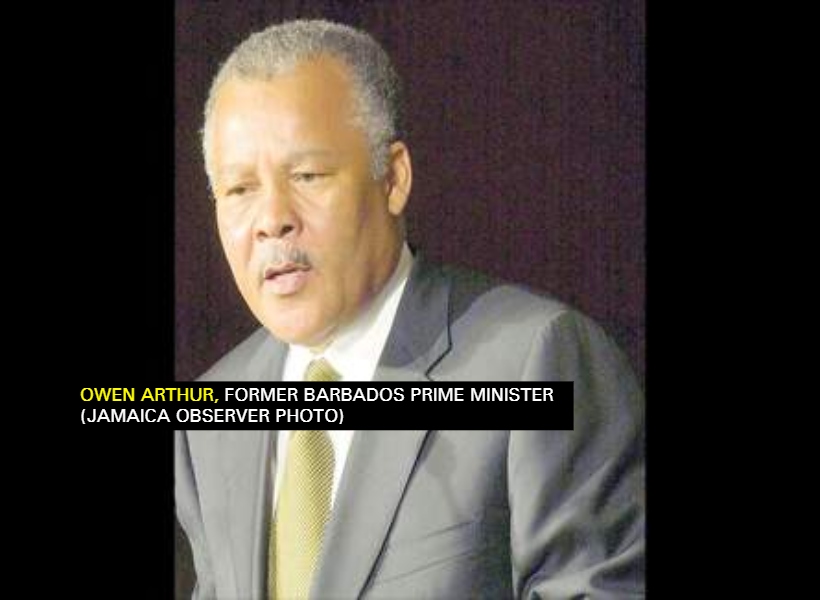 Aside from the CEOG's recommendations, Arthur said that Guyana is a member of CARICOM, which has a charter of Civil Society, which imposes the need for all countries to adopt good practices to ensure free and fair elections.
"Provisions in those recommendations coming from the Commonwealth, that would enable Guyana to even better live up to its commitments under the charter of civil society of CARICOM, then I believe that as a faithful member of the Caribbean Community, then Guyana should do so," he said.