Thirty-six-year-old, Dennis Marks received the life sentence today for the 2016 killing of Police Sergeant, Leonard La Rose, who was fatally stabbed at Matthews Ridge, North West District in Region One (Barima/Waini).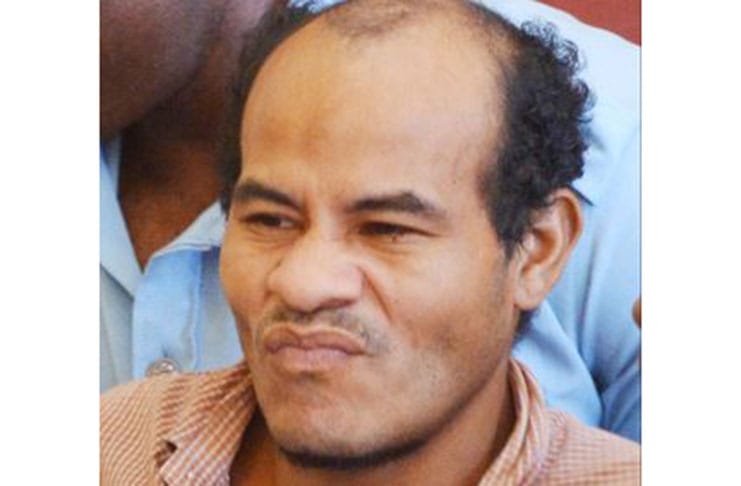 Marks was on trial for the capital offence of murder but the 12-member jury found him not guilty of the offence. However, the jury found him guilty of the lesser count of manslaughter. The charge read that on March 1,2016 at Matthews Ridge, Marks unlawfully killed the police sergeant.
The case was tried before Justice Sandil Kissoon at the Demerara High Court.
The State was represented by attorney-at-law Tuanna Hardy, Tiffani Lyken and Nafeeza Baig while Marks is represented by attorney-at-law Rachael Bakker.
According to reports, on the day in question, police ranks went to arrest Marks, who was wanted pending investigations into a report of alleged rape.
During efforts to arrest him, Marks attacked the ranks with a knife, stabbing Sergeant La Rose to his neck and two other ranks to their chest and right hand respectively.
A rank subsequently shot him to his right foot. La Rose was pronounced dead on arrival at the Matthews Ridge Hospital.
Marks' attorney, during a plea of mitigation, told the court that his client is sorry for his actions which he deemed as a "tragic, unfortunate loss of a life".
Prosecutor Hardy asked the court to consider the prevalence of such offences which officers are attacked daily by persons. She also stressed that Marks, during his attack, killed LaRose and injured other officers. According to Hardy, Marks frequently consume alcohol and is abusive to persons.
Justice Kissson, before passing sentencing told Marks that the court will not condone such actions against officers and will have zero tolerance to such acts.
The Judge sentenced Marks to life imprisonment and ordered that he spend the remainder of his natural life behind bars for unlawfully killing a law enforcement officer.