Attorney-at-Law, Charles Ramson Jnr. has filed criminal proceedings against Region Four Returning Officer, Clairmont Mingo and APNU's Volda Lawrence for the alleged forging of documents so as to defraud the Nation. The particulars of the offense state that Mingo, having been procured by Lawrence on or about March 5 at the Command Centre for the Guyana Elections Commission (GECOM) on High and Hadfield Streets, uttered to the Chief Elections Officer (CEO), Keith Lowenfield, the results for Region Four, knowing it to be forged, with intent to defraud the people of Guyana.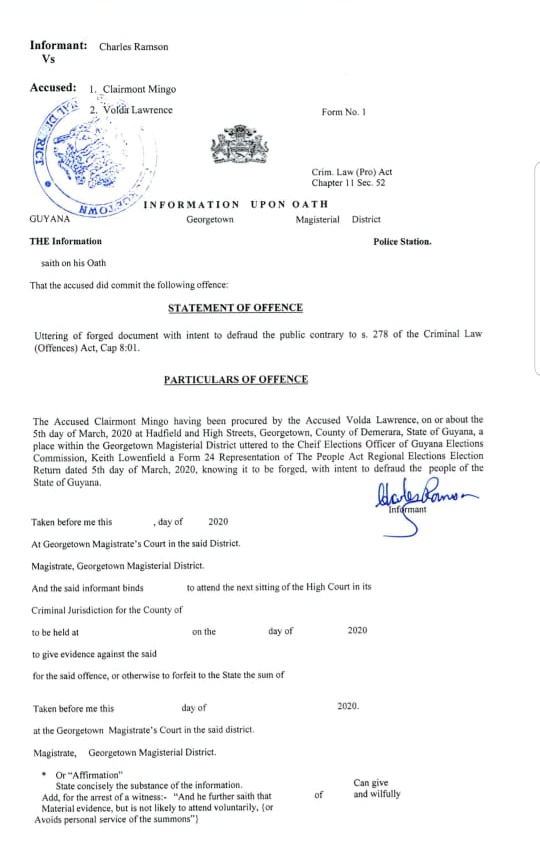 Ramson, as well as other members of the People's Progressive Party (PPP) have stated on numerous occasions that Mingo's declaration of Region Four results which gave the APNU+AFC the win for that Region, was absolutely false since their copies of the true Statement of Polls GECOM should have proved otherwise.
The matter was filed at the Georgetown Magistrates' Courts a few moments ago.