With Guyana and the rest of the world fighting the spread of the novel coronavirus (COVID-19) an unprecedented sickness which is grappling the entire world, governments have placed restrictions on all social activities.
Easter time in Guyana is known for bright sunshine and kites of all shapes, sizes and colours lining the skies. It is also known for social gatherings of families and friends picnicking in the parks, seawalls, #63 Beach and Joe Vieira Park.
But with most public places closed and under guard by the police so as to prohibit social gathering which is key to preventing the deadly virus from spreading, persons are now confined to their homes and yards.
Guyana Standard reached out to several households to enquire how they are spending Easter time under this partial lockdown which remains in effect for about two more weeks.
TROY( MAHDIA) " Well, for me and my family, this Easter we are spending it quiet and peaceful in our hometown, Mahdia, Region 8.  Where I live there is enough yard space for my three sons to use and fly their kites and have a good time. Because of my poor financial situation, I have decided to make some of the old traditional 'Caddy O Punch' for my sons and I to use since the money ain't really flowing."
Troy added that as a single parent, he has to use the little money he has wisely to provide food for his family especially since the coronavirus is around.
He added, "I cannot say that we are not badly affected by the virus  because our food stuff is running low and we are hoping that the Civil Defence Commission (CDC) would not forget us here in Region eight. The snacks running low; instead of them kids eating three times a day, it gone up to six."
MOHAMMED( GEORGETOWN)
"Easter is very different this year for my family and I due to the coronavirus but my family will be having a normal day at home. Mohammed said, normally he and his family would spend the Easter weekend at the Aruwai Resort in Bartica. However, this year they are practicing social distancing by staying home and being safe. " My wife will be cooking and we will be having lunch. After lunch, my children, ages 17 and 15 will spend the rest of the day locked in their respective rooms using their gadgets, while my wife and I will watch movies."
JOHNSON (LINDEN)
"Even though we have to practice social distancing,I'll make sure my children enjoy their Easter right here at home. I already purchased their kites and I'll cook and we shall go in the yard and have fun." Johnson stated that her yard has big space to fly kites and she and her family will make the best of what they have and they will remember this day.
AVIANNA ( BARTICA)
"Well it has been a rough time since the lockdown. And now that I don't work, the little money that my husband gets from driving taxi is what we living on right now. I got three children and although things tight, we (the parents) want them to remember the reason for this season. So this morning my husband made three kites for them. We having some fried rice and pot roast chicken for lunch and cross buns and juice for snacks later. We set up a lil tent in the backyard and that's where we will have  lunch."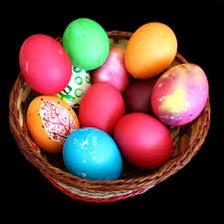 SAMBACH (ESSEQUIBO)
" I live in a sibling household and I am the eldest. The fact that my siblings aren't allowed to go fly their kites today with their friends is really upsetting. This is a bit hard because every year we normally spend Easter with friends and family and this year we all have to stay home."
The woman said that she purchased kites for her five younger siblings and told them they are not allowed to leave the yard because of the virus. She added that the kids are upset but she has to take the necessary precautions to protect her family.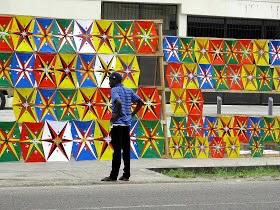 "I will be cooking and after lunch we will watch movies and play some family games," she added with a smile.
CAMPBELL( BERBICE)
" Easter is the celebration of the resurrection of Jesus from the tomb. Every Easter my family and I would normally go to the #63 Beach and fly our kites, but not this year.
This year the Campbell family will be staying at home. " I would do the normal cooking because my family big and the kids will fly their kites in the yard because we are not taking any chances with this coronavirus."
HERNANDEZ ( Linden/Soesdyke Highway)
"My family and I throughout the years, would either stay at home and invite relatives over for the day or visit the botanical gardens/ national park to fly our kites and do site seeing. We would usually inter change with these activities every other Easter so we won't be doing the same thing each year, also in between we would visit relatives instead of just being home.
Well for this Easter, there would be no where to go in light of the coronavirus. Even though it has negative effects on the country, it wouldn't have the same on Easter celebrations for me and my family. We plan to be at home which isn't something new, fly our kites here despite what is going on and have a good time as always. We live on the Linden Highway so it wouldn't be so boring, we have the wind in abundance up here and enough yard space."