Four inmates escaped from the Lusignan, East Coast Demerara (ECD) Prison sometime between last night and this morning.
Prison Director, Gladwin Samuels, when contacted, said that he does not have all the facts but he is currently reviewing surveillance footage to determine how the men escaped from the facility.
The escapees have been identified as Anthony Padmore, 26, of Ogle Street, Beterverwagting, ECD; Kenraul Perez, 26, of Mabaruma, North West District; Sasnarine Bisnauth, 24, of Lot 22 Tuschen, East Bank Essequibo (EBE) and 32-year-old Ganesh Dhanraj of Parika, EBE.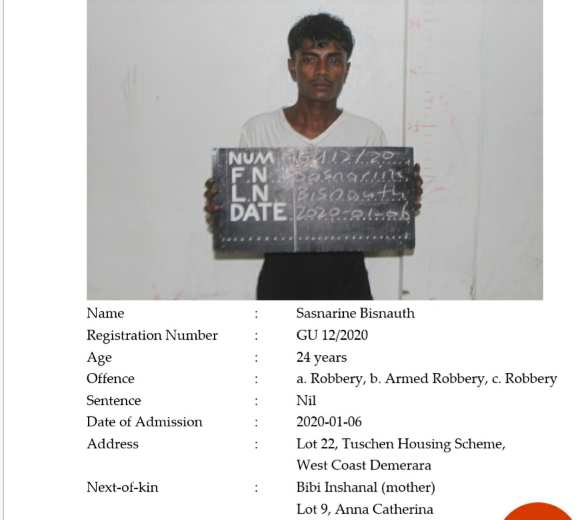 In February, last, Padmore was sentenced to three years in prison for trafficking cannabis. Perez was remanded to prison on January 24, last for murder, while Bisnauth was remanded in January, last for three offences—all relating to robbery.
Dhanraj on the other hand was remanded to prison in 2017 for murder.
More details will follow shortly.