By Feona Morrison
Co-infection is the simultaneous presence of two or more infections, which may increase the severity and duration of one or both.
According to the World Health Organization (WHO), while experience on the Coronavirus disease 2019 (COVID-19) infection in Tuberculosis (TB) patients remains limited, it is anticipated that people with both TB and COVID-19 may have poorer treatment outcomes, especially if TB treatment is interrupted.
The Pan American Health Organization (PAHO), says it is unknown if the immunosuppression of the human immunodeficiency virus (HIV) will put a person at greater risk for COVID-19. It therefore said that until more is known, additional precautions for all people with advanced HIV or poorly controlled HIV, should be employed.
With that being said, local health officials have been pleading to those diagnosed with TB and HIV to reduce their risk of contracting the most severe form of the deadly COVID-19 by taking the necessary precautionary measures outlined by the Ministry of Public Health.
In that regard, during a recent COVID-19 situation update, Dr. Quacy Grant, the Focal Point for Tuberculosis and HIV of the National Tuberculosis Programme in Guyana, warned TB patients that they are at an increased risk of developing the most complicated form of COVID-19.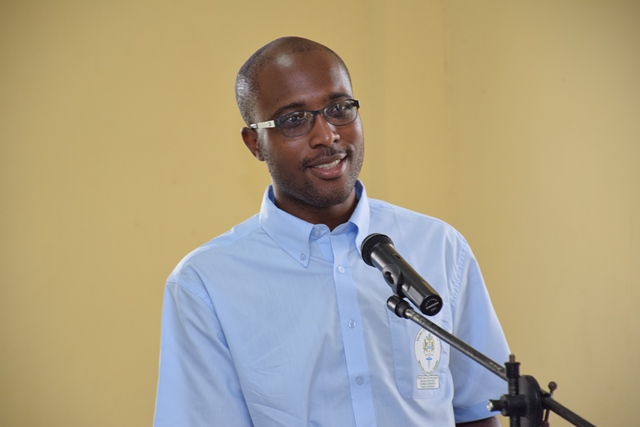 And should they become infected, Dr. Grant said they may require treatment in the Intensive Care Unit (ICU), or even die.
First off, Dr. Grant reminded that TB is an opportunistic disease, which simply means that it attacks those persons whose immune system is already weak.
Speaking specifically to those living with TB, he said, "So your chances of becoming infected with this virus [COVID-19] is much higher. If you are affected by both diseases, your immune system will not produce the full response needed to fight. TB mainly affects the lungs, and so does the COVID-19 and because of this your lungs will not be able to survive this attack."
It is against this background, Dr. Grant is advising those diagnosed with TB that it is important for them to take their medication daily as advised by the outreach worker.
But not only that, he added it is also vital that these persons stay at home and avoid contact with others.
According to him, persons with TB should ensure that their room is well ventilated, and as such windows must be opened.
When using a fan, he noted that it should be pointing towards the window. The doctor further discussed that it is a must for TB patients to wear a mask even while at home especially if they live with other people.
A balanced diet, he said, is important too, as it will assist them with full recovery.
In concluding, he added, "So make it a priority. Hand hygiene and cough etiquette are for you as well so make it a practice. Remember TB is treatable and can be cured. Help us to keep you alive."
Meanwhile, Dr. Rhonda Moore,  Director of the National AIDS Programme Secretariat (NAPS), warned that persons living with HIV, who are not on treatment are at increased risk of developing the most severe form of COVID-19.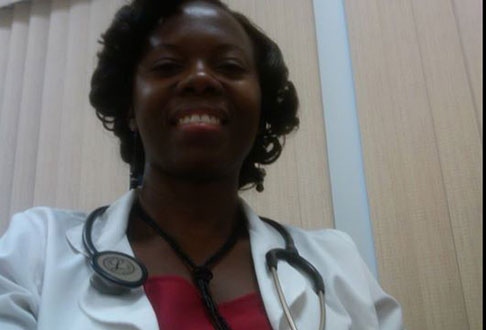 Just like with persons diagnosed with TB, she pointed out that HIV positive persons who contract the Coronavirus disease can end up in the ICU or even die.
Explaining why this can happen, Dr. Moore said,"The HIV virus as you know attacks your immune system, making it difficult for your body to fight off any infection, COVID-19 included."
She further said, "If you are already on treatment and continue to use it as the doctor advised, well done. If you have never used treatment for your condition, I encourage you to call the hotline 227-8683 ext 215 and we will direct you to the nearest treatment centre in your region."
As it relates to HIV positive persons who have stopped taking treatment, Dr. Moore is advising that they visit their treatment centre to get restarted.
The doctor pointed out that by using the HIV treatment, persons will be able to keep the virus under control and their immune system will be able to fight off other infections such as the COVID-19.
Dr. Moore basically gave the same advice as Dr. Grant with regards to how persons can protect themselves from the deadly virus.
However, she went a little further and gave notice against the use of smoking, using alcohol or illegal substances such as marijuana, cocaine, ecstasy and heroine.
She is urging persons to exercise at least four times weekly.
"For all of you who need additional support for that balanced diet the NAPS Food Bank is prepared to work with your treatment site to provide you with hampers," the doctor said in closing.
As of yesterday, Thursday, April 23, 2020, Guyana recorded 70 positive COVID-19 cases inclusive of seven deaths.
So far, health officials have conducted a total of 375 tests. There are 51 persons in institutional isolation, while another 17 are in institutional quarantine. So far, 12 persons have recovered from the disease.
Globally, as of April 23, 2020, there have been 2,549,632 confirmed cases of COVID-19, including 175, 825 deaths, reported to the WHO.