Even though the coronavirus has dealt several devastating blows to the financial health of top industry leaders, leaving many of them with a flickering hope for their continued survival, ExxonMobil just won't be part of that lot. According to the company's Chairman and Chief Executive Officer (CEO), Darren Woods, the company will survive the storm because its financial capacity is built for times like this.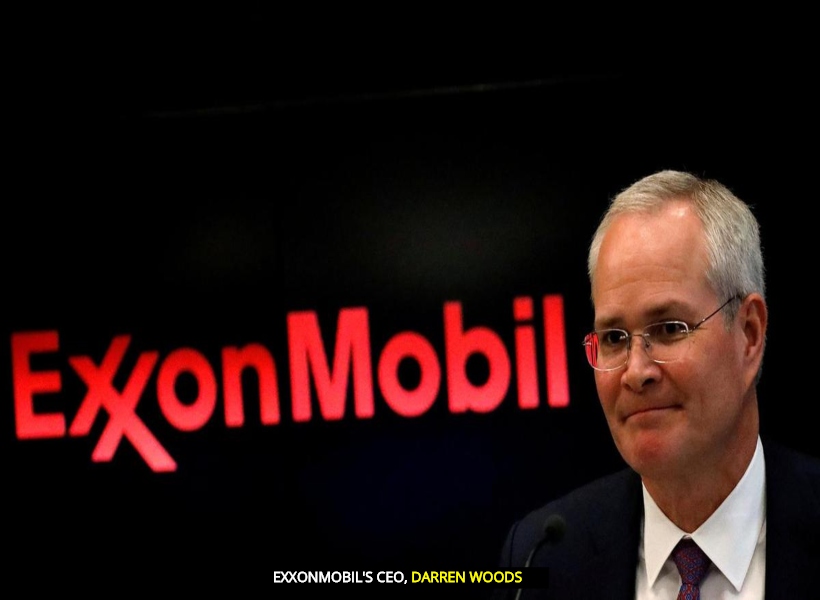 During the entity's 2020 first quarter earnings call, Woods was keen to remind stakeholders that a strong balance sheet is a core competitive advantage and an integral part of ExxonMobil's strategy, thereby allowing it to maintain capital allocation priorities across various price cycles. Woods said that this approach has proven itself during these trying times as it allows for Exxon to selectively advance critical investments to structurally improve business despite very low demand and margins.
Because of its strategic thinking, Woods said that Exxon has issued debt of US$8.5 billion in the first quarter, increasing its debt to capital to 24% and raising cash balances to more than US$11 billion.
The CEO said, "We also increased our revolving credit facilities to US$15 billion. With our cash, this gives us a solid backstop in these uncertain and very volatile markets. In anticipation of a slow economic recovery, we took advantage of a market window in April to issue another US$9.5 billion of debt taking our estimated debt to capital to 26% and increasing cash to about US$18 billion."
He added, "This provides a strong foundation to manage the remaining challenges in 2020. Of course, we'll need to keep an eye on developments and respond accordingly."
The CEO reemphasized that the fundamentals that underpin ExxonMobil's business remain unchanged and confidently added that while the company works to conserve cash in the near term, it remains focused on enhancing long-term value, leveraging its competitive advantages and the optionality provided by a deep portfolio of opportunities.