A 37-year-old man of Den Amstel is currently in police custody after he was busted with a quantity of marijuana concealed in ten dried coconuts.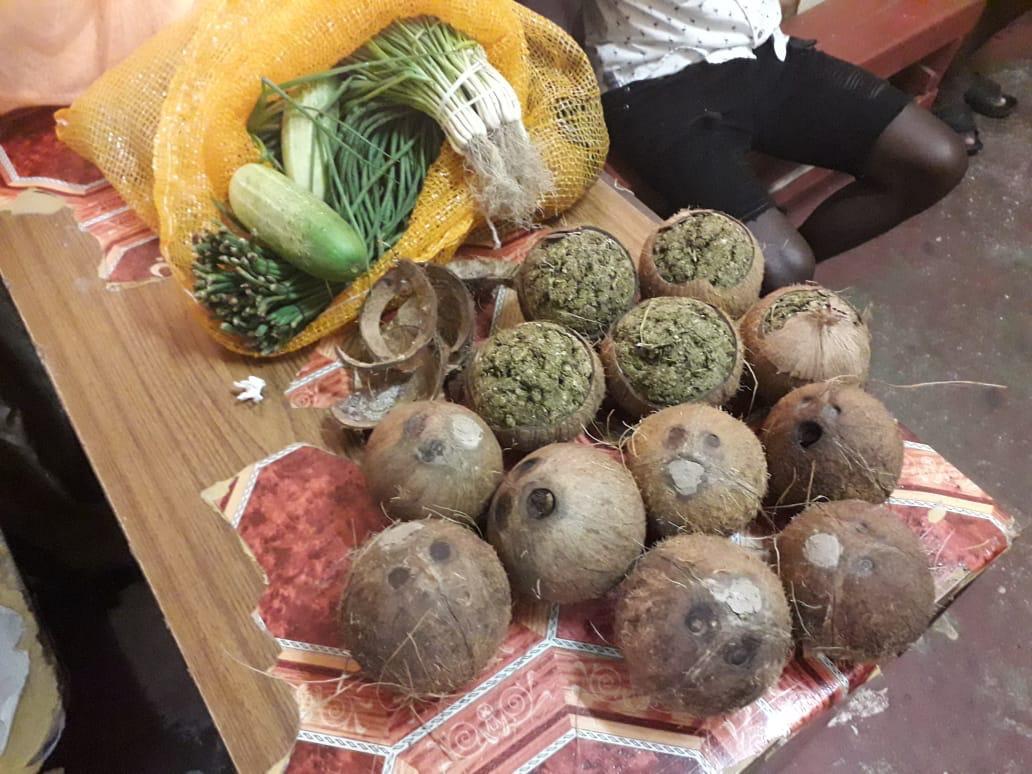 It was reported that police, acting on information, around 09:15hrs yesterday, made contact with the man at the Bartica Stelling.
A search was then carried out on his belongings and a total of 2,018 grams of the prohibited substance was found concealed in ten dried coconuts. He was then arrested and taken into custody and will be charged for possession of marijuana for the purpose of trafficking.