The Mayor and City Council (MCC) was this morning forced to temporarily close the gates at the Stabroek Market after customers refused to wear face masks and sanitize their hands.
This is according to a  report by the Department of Public Information (DPI). According to DPI, this happened around 09:00 hrs.
The Mayor, His Worship Ubraj Narine who was at the location, stated that the authorities were forced to close the gates because persons were refusing to wear masks and sanitize their hands as they entered the market.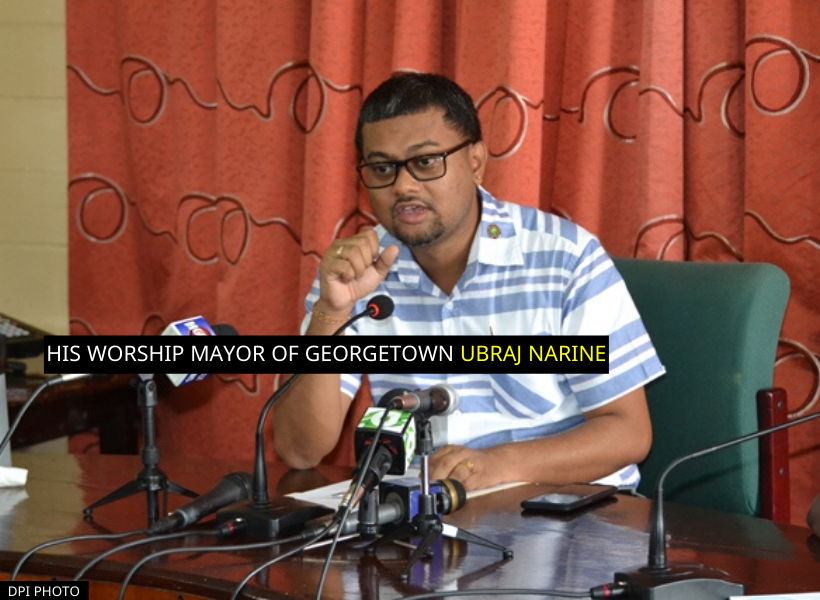 He added that the City Constabulary had to be called in to get the crowd under control since the customers were not adhering to the measures and guidelines for their safety.
He noted that both customers and vendors should wash their hands before entering the market. A strategy was also put in place whereby customers would line up, and three to five persons will enter, wash their hands, and proceed to their shopping. Sinks are readily available in the markets.
Afterward, two gates were reopened and authorities managed the traversing of customers in and around the market in accordance with the physical distancing guidelines.
Last Monday, the M&CC introduced a $5,000 penalty fee for all vendors and customers who fail to wear face masks while using municipal markets.