The country's Chief Medical Officer (CMO), Dr Shamdeo Persaud says that most of the persons tested positive for COVID-19, to date, are males, with a ratio of 49:44. He made this disclosure during the COVID-19 update a few moments ago.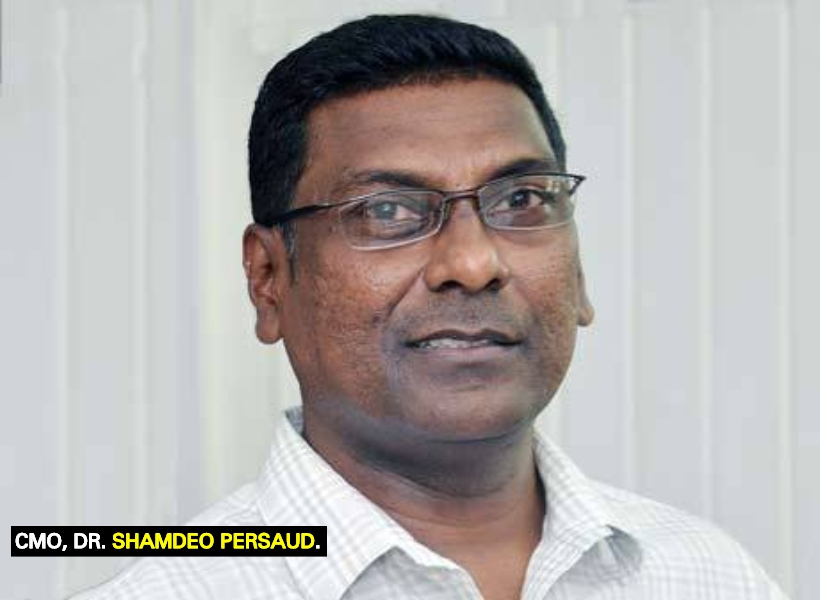 The CMO said that the data shows clearly that men are not adhering to the measures put in place to curb the spread of the disease.
"[I]t is predominantly clear that you are the main ones not adhering to the guidelines [by] congregating way past the curfew hours as if it were a prolonged holiday. Have you stopped to think of the unnecessary risk that you are exposing your children, your wife/ significant other, your mother or grandmother to? Yes, you are exposing your entire family.
As one male to another, I am pleading with you to do the practicable thing, which is to stay home and to be off the roadways. Do not think for one moment that you are invincible and that the virus cannot affect you because your area has not been identified as a COVID-19 hotspot," he said.
The CMO reminded that all are at risk and the only way that we can stop these numbers from increasing and persons from dying is if persons seriously follow all the advice that has been given.
"If you must leave home, then it's a no-no to go unprotected, you must put on your masks and keep the 6-feet physical distance," he advised.
Dr Persaud is also pleading with persons to come forward if they have been in contact with someone infected with the virus. He reminded that there is more risk attached to persons having advanced stages of the illness.
He also spoke of persons deliberately providing incorrect information, making the contact tracing very challenging for health officials.
"We understand the fear of being isolated or hospitalized, the stigma and discrimination, but we cannot contain this disease unless we receive accurate information. My fellow Guyanese, it is imperative that we find those persons in our communities A.S.A.P, who can spread COVID-19 without even realizing it.
We are pleading with you to access the mobile units when they come to your community. We must test your contacts and the contacts of their contacts; we must conduct tests in our hotspot areas to uncover the symptomatic and asymptomatic persons. Testing is critical if we are to contain this disease and flatten the curve," the CMO stressed.