Another Mother's Day is here, and what better way to recognize outstanding mothers and wives than to present them with tokens of appreciation.
Earlier this week, serving mothers drawn from units across the Guyana Defence Force (GDF)  received a Mother's Day treat compliments of Chief-of-Staff, Brigadier Patrick West.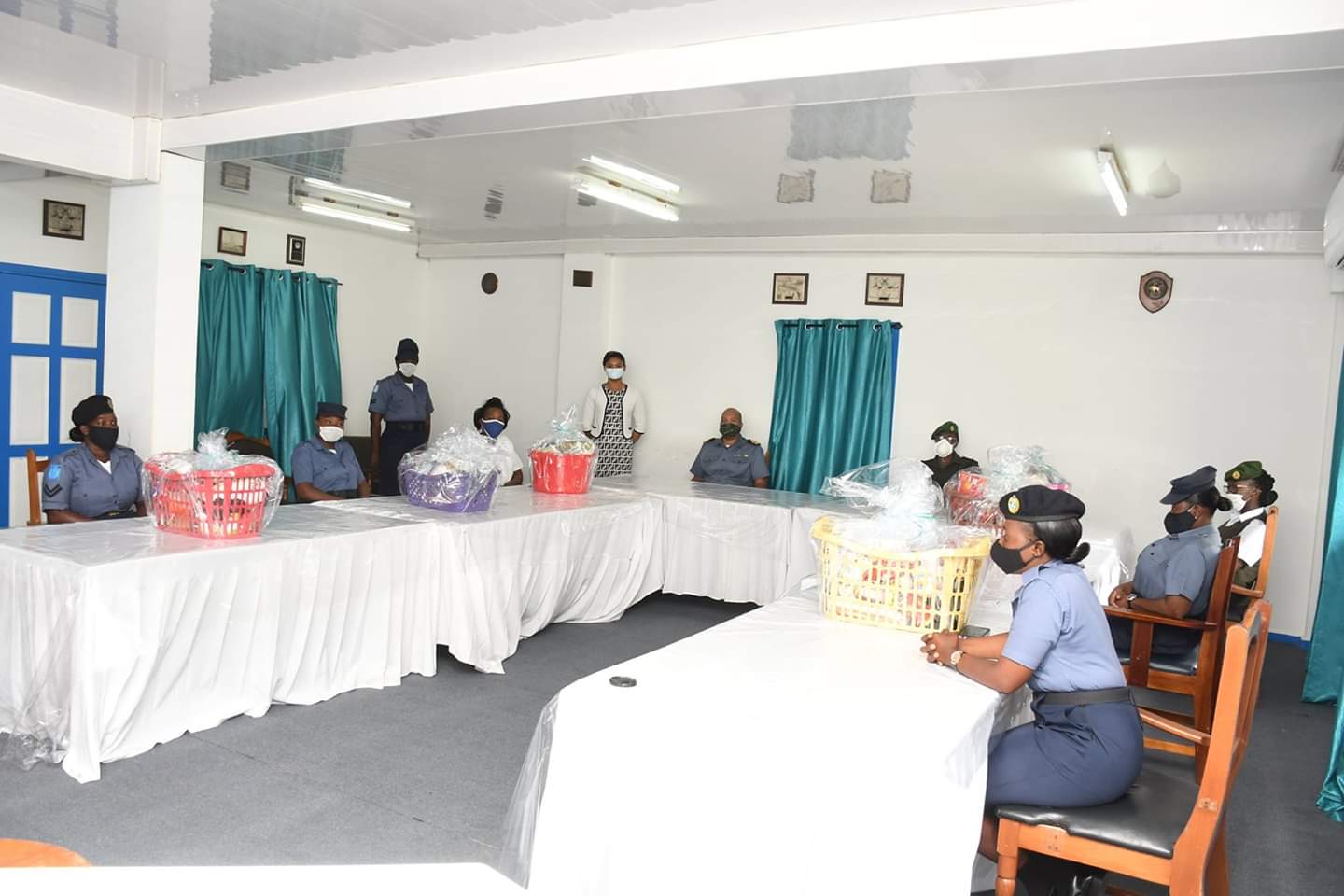 The treat took the form of hampers which were distributed by female Officers to ranks at Base Camps Ayanganna, Stephenson and the Coast Guard.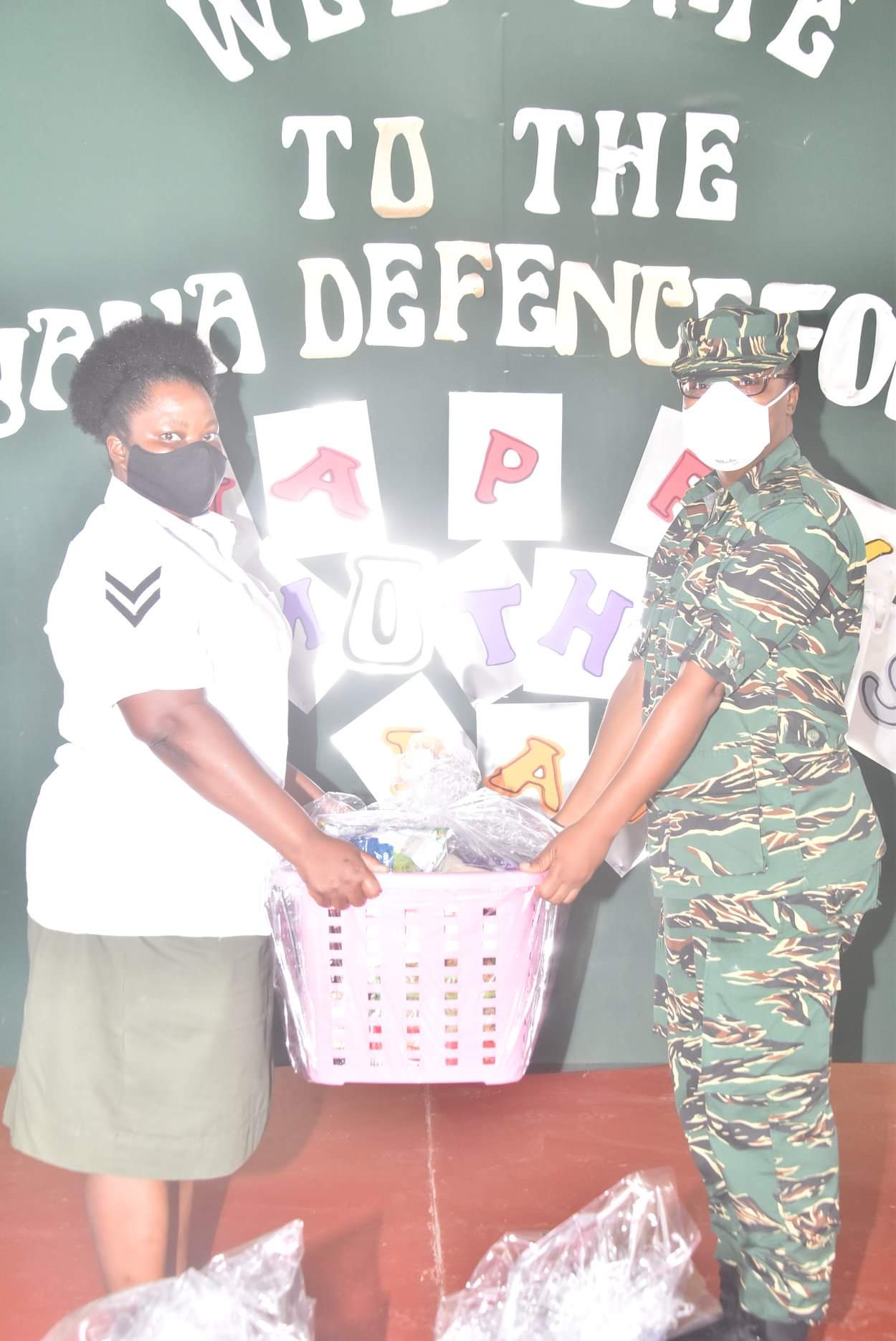 The gesture, which is a tradition, is the GDF'S way of acknowledging the importance of motherhood and encouraging the fostering of good families.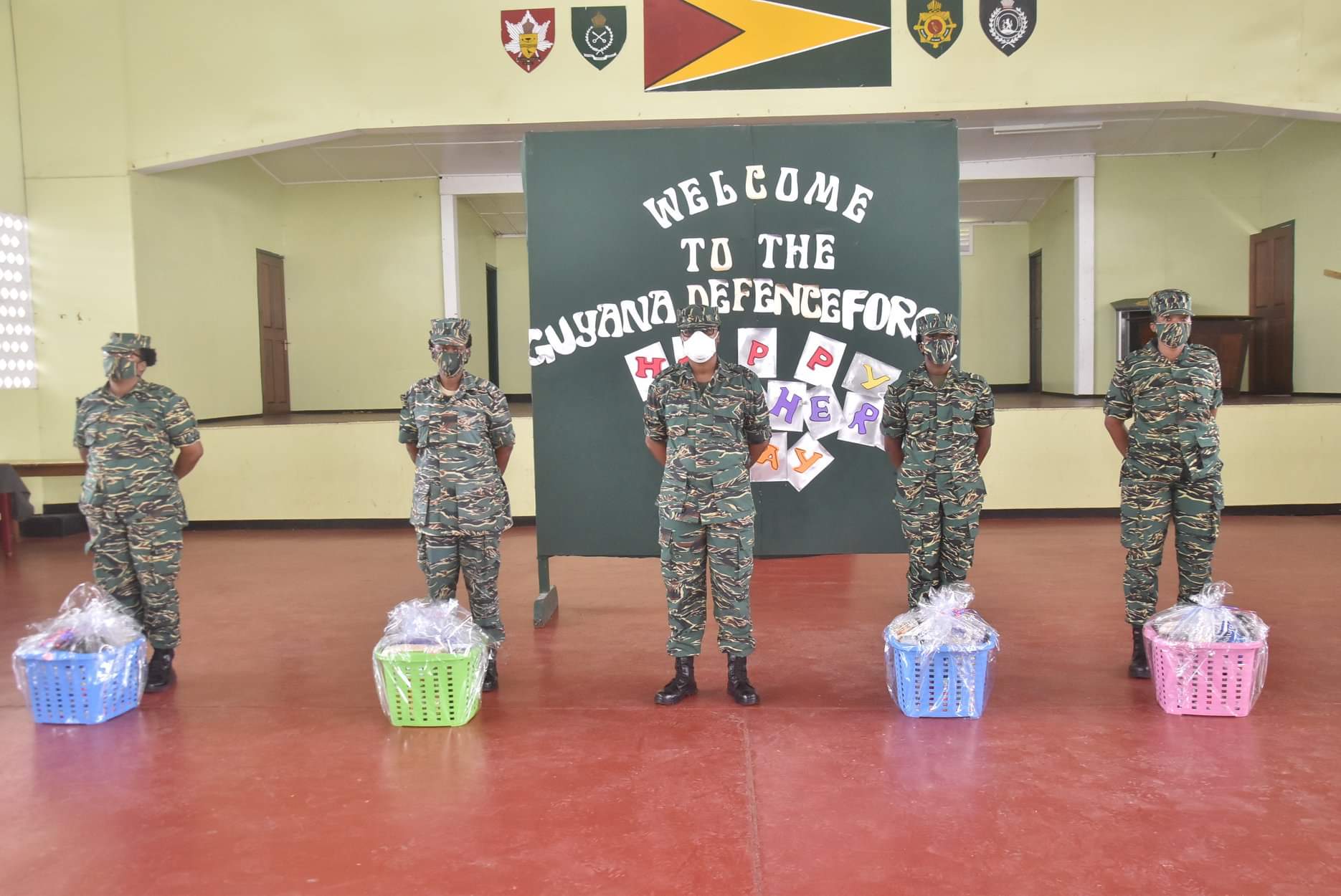 Military mothers are always urged to uphold their God-given roles even as they continue to serve the GDF with pride.
The hampers were distributed at simple ceremonies held at the respective bases.
The distributions were done by Lieutenant Colonel Natasha Stanford, Majors Greasels Hinckson and Christine Bradford-Porter and Captain Dawn Robertson-Singh.
The Chief of Staff, Officers and Other Ranks of the Guyana Defence Force extend Mother's Day greetings to all mothers throughout this dear land.