The nation was told yesterday that a team from the National COVID-19 Task Force (NCTF) was going to inspect the Arthur Chung Conference Centre (ACCC), today, to determine if additional stations could be established to speed up the recount of the votes cast in the March General and Regional Elections. That team did not arrive. In fact, it is expected to do so tomorrow.
Opposition-nominated Commissioner at the Guyana Elections Commission (GECOM), Sase Gunraj, said that commission was informed that the team was "otherwise engaged" and therefore, could not make it.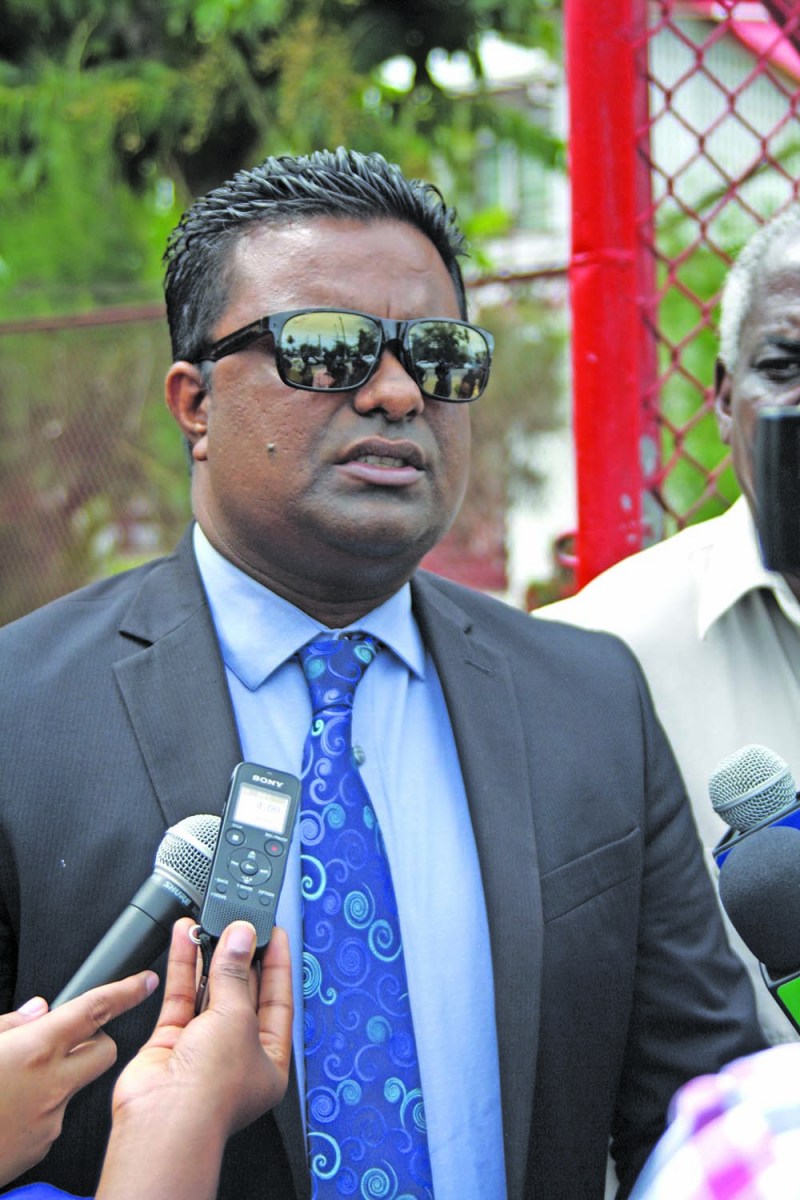 But Gunraj has reservations about the NCTF. It is his opinion that the elections body should not seek the permission of the task force to establish these additional workstations.
He noted several reports from the state media, which he is of the belief, seek to "predetermine" the response of the NCTF to the Commission's request.
"[This] makes me even more convinced, that we should not be seeking their (NCTF's) permission, but in fact, making informed decisions and communicating that to them," he said.
Another argument he posited, has to do with the composition of the NCTF. The body comprises of several ministers, who are part of the A Partnership for National Unity + Alliance for Change (APNU+AFC) coalition that contested these elections.
"We ought not to be fettered by [a/the] Task Force that is comprised [of] persons who are seeking office from this electoral process, and it has always been my belief that their (member of the NCTF) presence here could affect objective consideration by that task force of our issues," Gunraj said.
Indeed, members of the NCTF have been visiting and providing commentary on the recount process. The Chief Executive Officer (CEO) of the NCTF, Joseph Harmon, has even written to GECOM requesting several issues raised by the APNU+AFC – of which he is an Executive Member, and Candidate – be addressed.
The commissioner said that the NCTF not meeting with the Commission today, has led to other delays in the process, thereby affecting the Commission's work.
"As a consequence of not being able to meet and discuss with the Commission, there were no new issues to be raised and deliberated upon. So as a consequence, the Commission did not meet," he said.
He added that it was the Commission's intention to meet with the APNU+AFC and the Opposition, the People's Progressive Party/Civic (PPP/C) to discuss some of their issues.
He did not provide the link between that meeting with the NCTF and the intended meeting with the two parties.
"So, all of those consequential meetings were not possible," he said.